There are so many fun and innovative nail polishes on the market today and I'm sure you'll want to try them all. These polishes go beyond your typical colors and glitter. If you're wanting to try something new and daring, give one of these innovative nail polishes a try.
---
1

Magnetic Nail Polish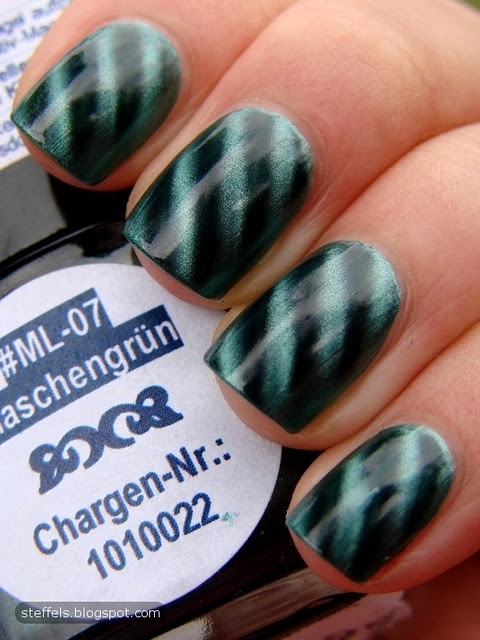 One of my favorite innovative nail polishes is magnetic nail polish. The paint itself contains pieces of iron that move around your nail when they come into contact with a magnet while wet. Most magnetic nail polishes contain a magnet on the cap of the brush. Some of my favorite magnetic nail polish designs are stripes and fishnet patterns. There are many great brands that have a version of magnetic nail polish, but my personal favorite is Nails Inc. You can get a bottle at sephora.com for $16.
2

Velvet Nail Polish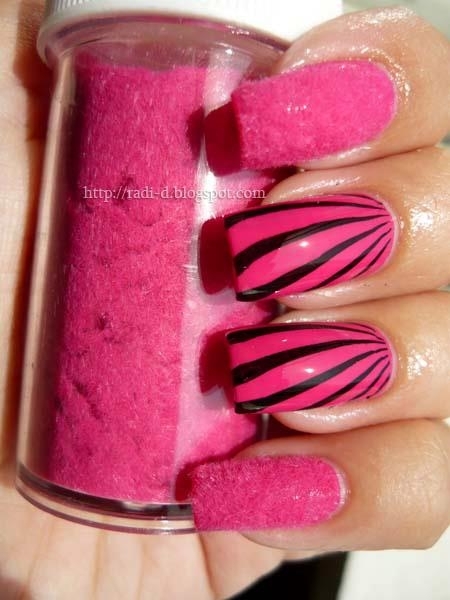 Celebrities such as Rihanna and Blake Lively have been spotted with a velvet manicure, and now you can have one too. There are a few brands that have a version of velvet nail polish, but my personal favorite is Ciaté. They are the leaders in fun and innovative nail polishes. Their product comes with a base coat color and a tube of crushed velvet powder to pour over your nails for a gorgeous fuzzy appearance. You can get your kit at sephora.com for $19.
---
3

Glow-in-the-Dark Nail Polish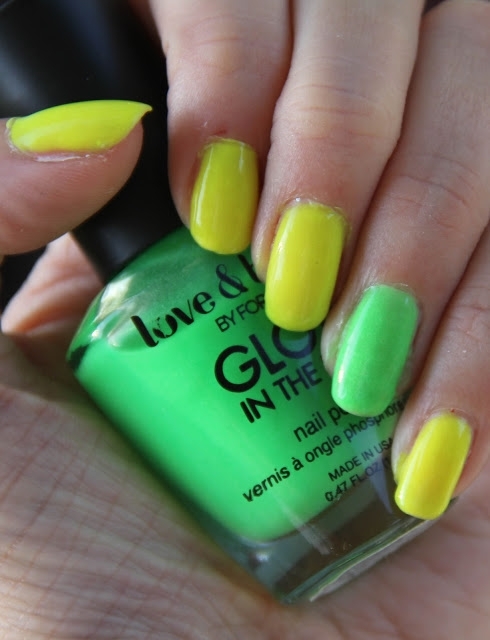 I'm a big fan of glow-in-the-dark beauty and fashion accessories, so it's not surprise that I am a big fan of glowing fingernails. If you're like me, this is too cool to pass up. Glow-in-the-dark nail polish is perfect for concerts, clubs, etc. This is the perfect way to make sure you'll stand out amongst the crowd. There are different brands on the market, but I love the one from American Apparel. You can get a bottle at store.americanapparel.net for just $6.
---
4

Speckled Nail Polish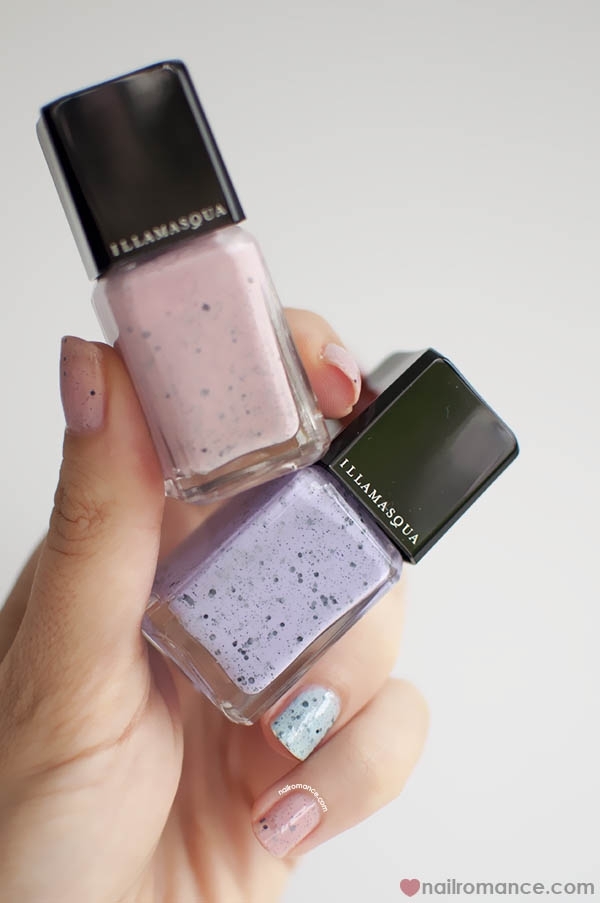 Speckled fingernail polishes resemble birds' eggs found in nature. I love wearing these polishes in spring, but really they are appropriate all year round. I love the unique patterns and texture you get with speckled nail polishes. Illamasqua is the leader in speckled polishes and their high-grade formula is award winning. You can get your own at sephora.com for $17.
---
5

Fuzzy Coat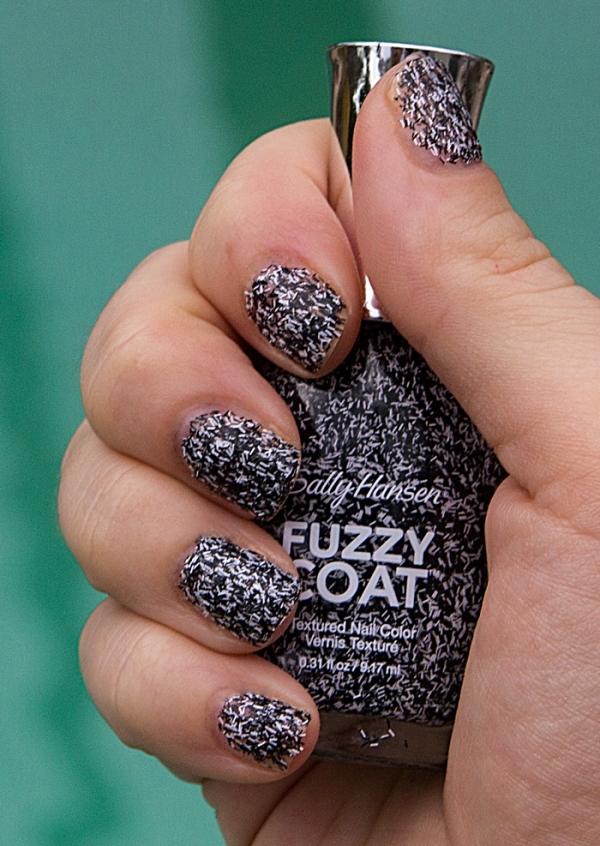 Fuzzy Coat by Salley Hansen is another fun and innovative fingernail polish you've gotta try! The polish has strips of different colors to give your nails an awesome effect. I think it looks like confetti, but from a distance, it can definitely make your nails look fuzzy. You can apply one coat over a base color for a subtle look, or simply use several coats over your nail for a more drastic appearance. You can get yours at your favorite drugstore for around $6.
---
6

Typography Nails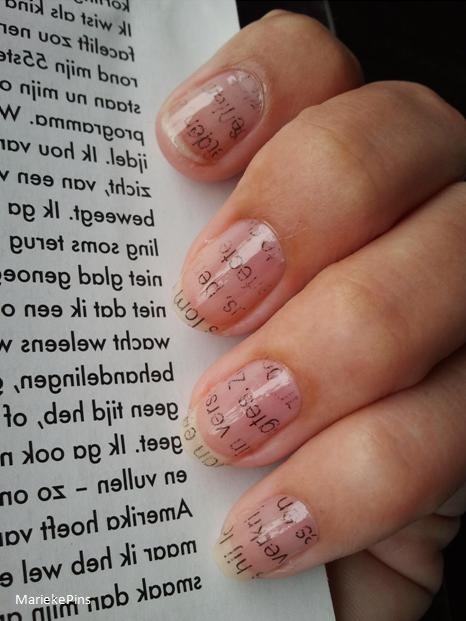 Typography nails are sophisticated fun. The newsprint design is a cute statement for girls who love to read or just have a fondness for words. Applying the polish is a bit like a temporary tattoo. The New Black is the leader in typography nails. You can order the 4-piece kit at sephora.com for $16.
---
7

Beaded Nail Polish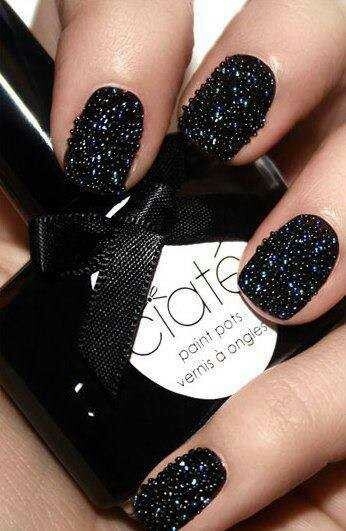 Ciaté was one of the first to come out with beaded nail polish and their kits are simply amazing. They originally came out with a black caviar version and then they introduced the sugar caviar nail kit that featured multi-colors. Since then, other lines have come out with their own versions of the beaded nail, but I still prefer Ciaté's kits the best. You can pick up both sets at sephora.com for $25 a piece.
If you love fun and innovative nail polishes, you should give these a try. Nails are a great way to make a statement, and these polishes will help you stand out among the rest. All of these ideas amaze me, and I can't wait to see what they come out with next. Have you tried any of these nail effects? If so, what's your favorite?
---
Comments
Popular
Related
Recent