Fall nail polishes are usually pretty similar every year. This year, though, there are a few new gorgeous colors that might shock you. Some are less obvious, and some will really pop when paired with a not-so-exciting outfit. No matter what, if you're looking for a new nail polish to try this fall, or are just looking to switch things up, I guarantee you'll find at least one of your new favorite fall nail polishes in this list.
---
1

Dark Purple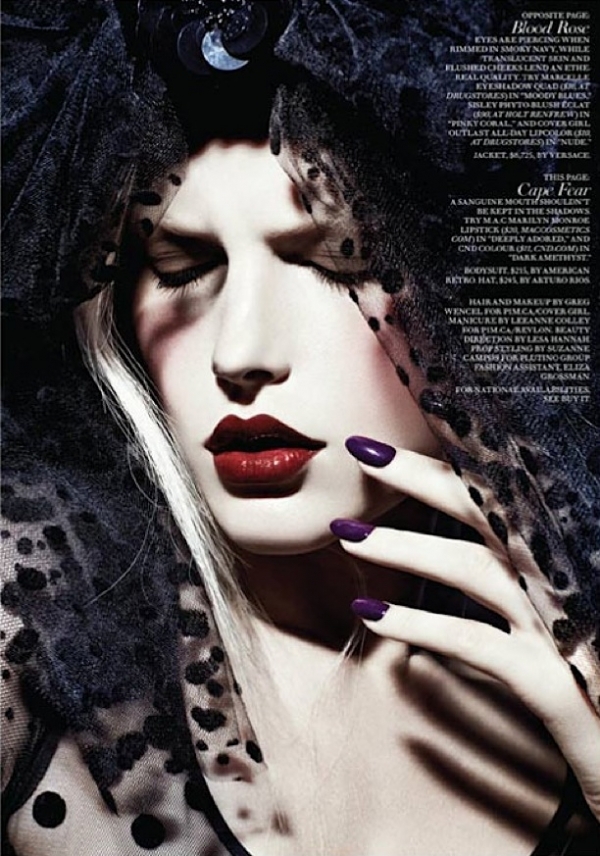 Purple has never really been an acceptable nail polish if you're over the age of thirteen. This year, though, a dark purple shade has quickly become one of the hottest fall nail polishes. Be careful, though. It can be difficult to pair dark purple with a ton of different outfits. If you want to play it safe, stick to muted or monochrome outfits and your dark purple nail polish will really pop!
2

Olive Green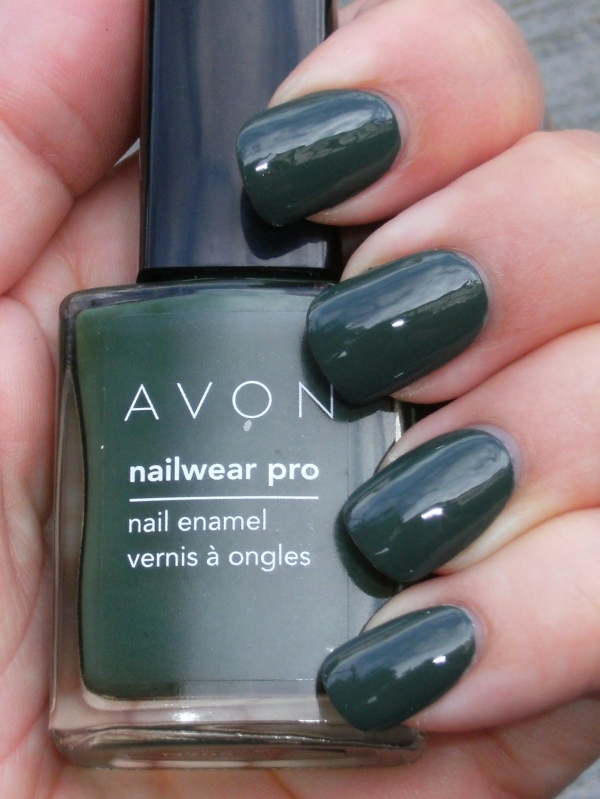 Olive green in itself is one of the hottest trends this fall. Whether it's an army jacket or a cute pair of pants, it's nearly impossible that you haven't picked up something that's olive green this fall. If you're not ready to make a bigger commitment to the olive green trend, try it on your nails!
---
3

Muted Gray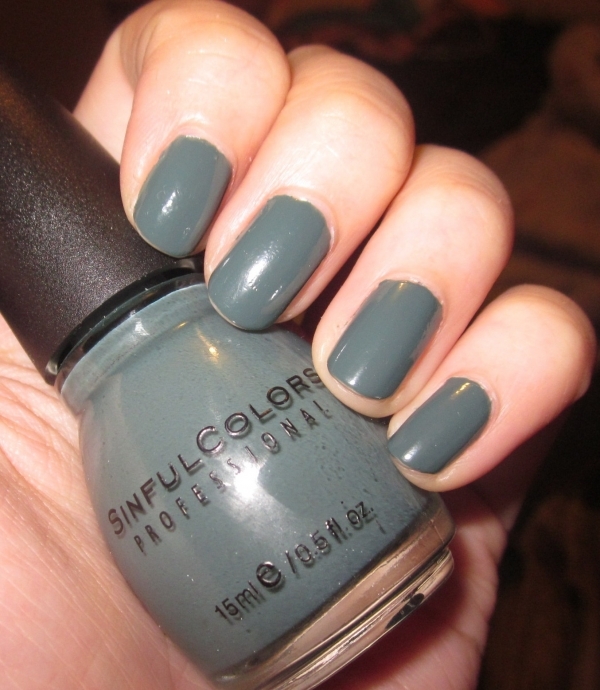 Gray nails have become increasingly popular these past few years. This year, it's really hit its peak. It looks so chic with almost any outfit. It's also perfect because it goes with so many different colors, rather than just muted or dark colors. It's definitely a must-try for the fall!
---
4

Beige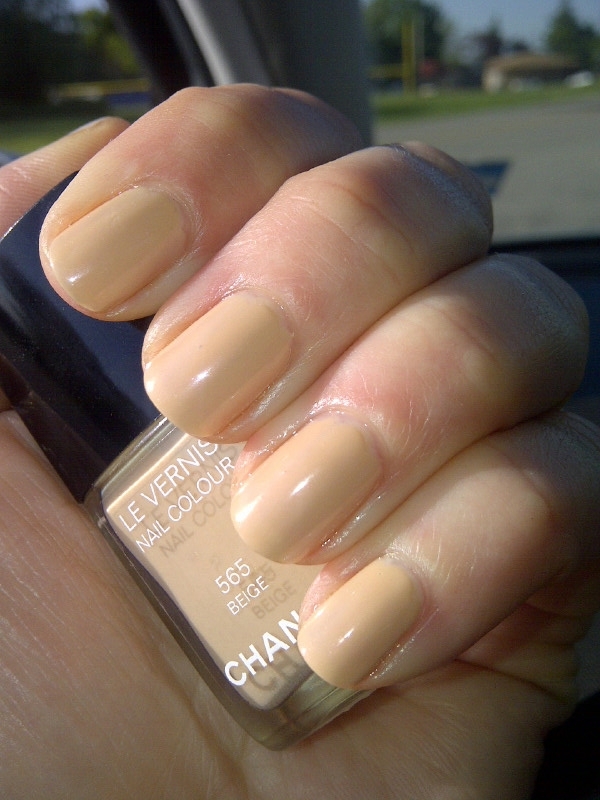 Beige is a fairly new fall nail polish trend. In fact, I don't think it had even occurred to me to try it out before this year. However, it's been all over Pinterest this fall, and I don't think it gets much trendier than that. Just like a muted gray nail, beige nails are perfect because they go with just about any outfit you'd like them to!
---
5

Deep Red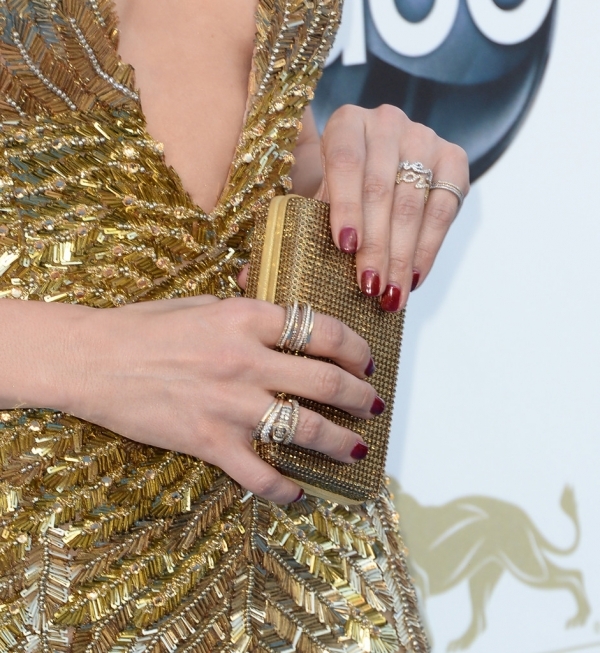 It goes without saying that dark red nails are always a colder weather staple. They go with the fall color palate so nicely. I personally love them because they transition from fall to winter so easily. They look adorable in fall but are also perfect for holiday parties and just general festivities.
---
6

Metallic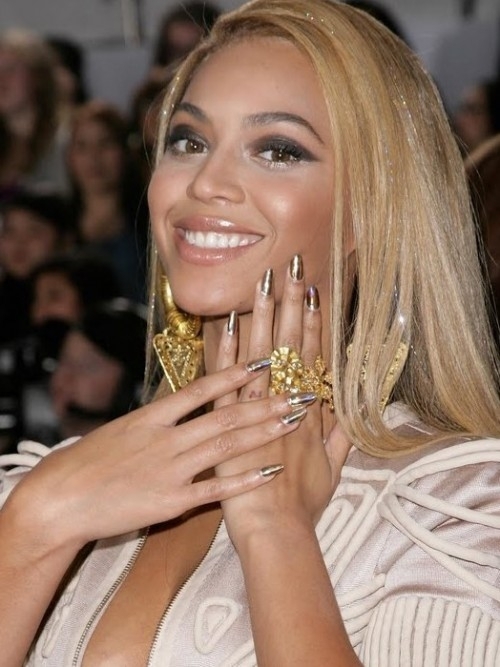 Metallic nail polish is just like purple nail polish. It's a color you haven't been able to pull off since you were thirteen, but it's in style this fall. Revel in it. Enjoy it. The possibilities are endless when it comes to metallic nail polish, and it's definitely come a long way since you were wearing it in middle school. If you're looking for a sophisticated way to reminisce on your childhood days, try metallic nail polish!
---
7

Brown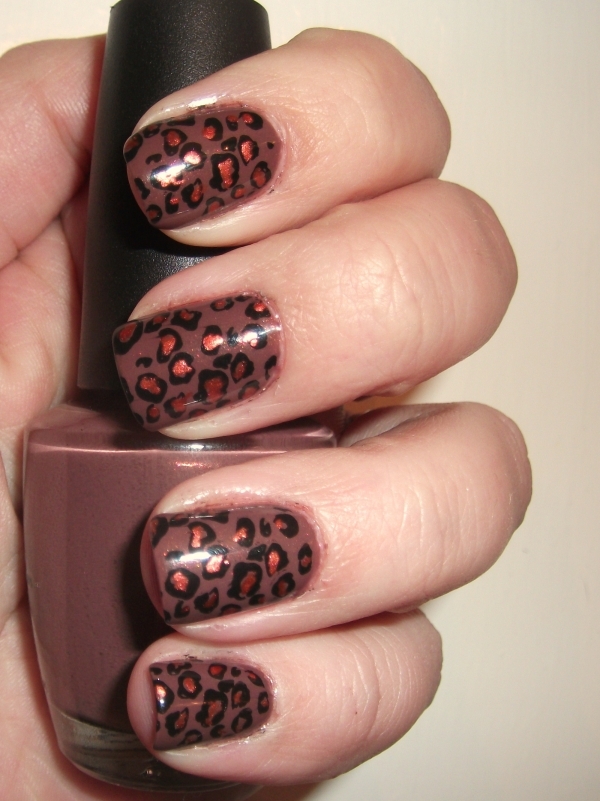 I never would've expected brown to be a hot nail polish color, even in the fall, when brown is basically everyone's staple color. I was pleasantly surprised by how much I loved it when it became a new trend this fall. It's less harsh than black, a dark nail polish that seems to make its way into the nail polish trends every year. It also has a warmer quality more so than black nail polish does, which is personally why I love it. It's a color I imagine wearing on Thanksgiving, because it's so warm and inviting!
Have you tried any of these fall nail polishes out? Which ones are your favorites? Do you have any other fail nail polish colors you're giving a go? Let me know in the comments!
---
Comments
Popular
Related
Recent