I love using nail stickers. They are such a quick and easy way to dress up your nails that it makes painstakingly painting your nails by hand seem like an archaic beauty practice! OK, so maybe painting your nails isn't that bad, but I have got to tell you, once you get the hang of using nail stickers; you'll never want to go back to the old method again. No worries over streaking, chipping or painting layer after layer of polish to get the color opaque. Have a look at some of these awesome nail stickers that I think you'll love!
---
1

Essie Sleek Stick Stickers in Stickers and Stones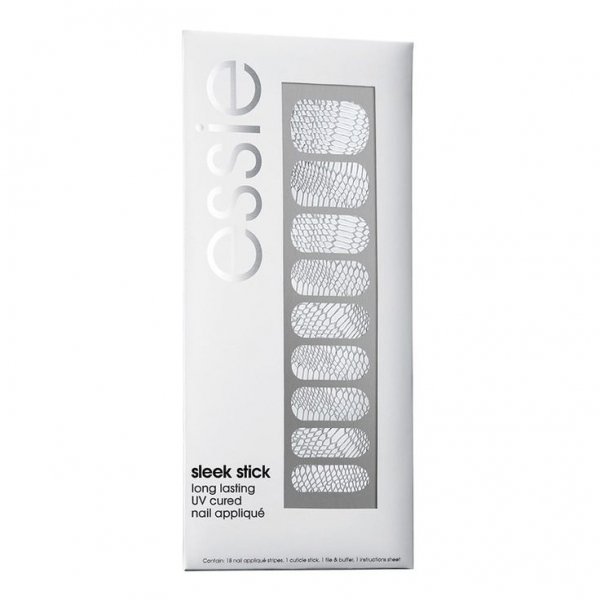 Stickers and Stones are actually on my list of nail stickers to try out. I love how there is a unique gradient effect to the "stones" so it's different from most gradient nail looks you see. If you like the look but want something a little less blingy, check out "Over the Moon" which is a nude color with just a slight patch of gradiating stones at the tip of the nail.
---
2

NcLA Nail Wraps in Orbit Ring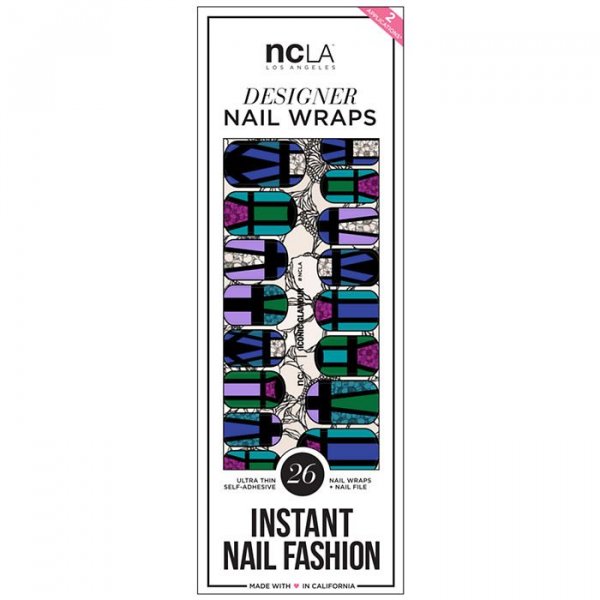 ncLA makes some of the most colorful and creative nail wraps in the game. Any color combo or design you can think of is probably already captured in their numerous nail wraps. Although Orbit Ring is one of their tamer designs, I thought it was perfect for those who are obsessed with border nails but don't want to go through the trouble of DIY-ing it.
---
3

Slime Time Alphabet Nail Decals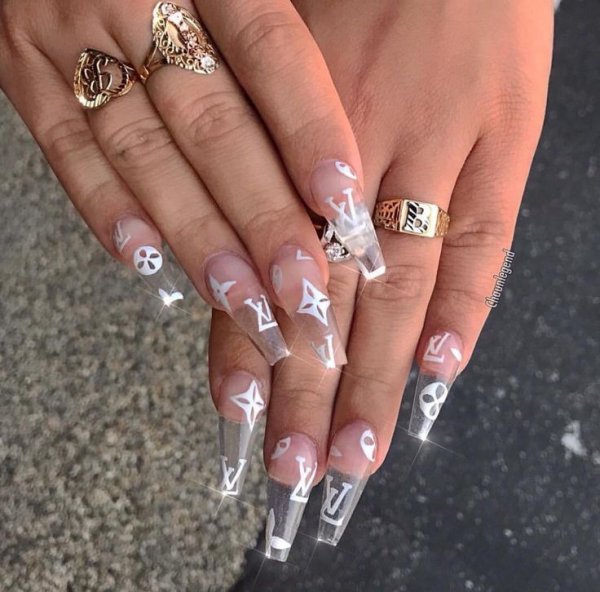 If you like to express yourself through your nails, grab some of these alphabet nail decals and tell the world how you feel! Spell out the name of your significant other, pet, school, favorite sports team or even a short message. You could even have your BFF get in on the fun and write a message that is complete when the two of you put your hands together!
---
4

Sally Hansen Salon Effects Nail Polish Strips in Frock Star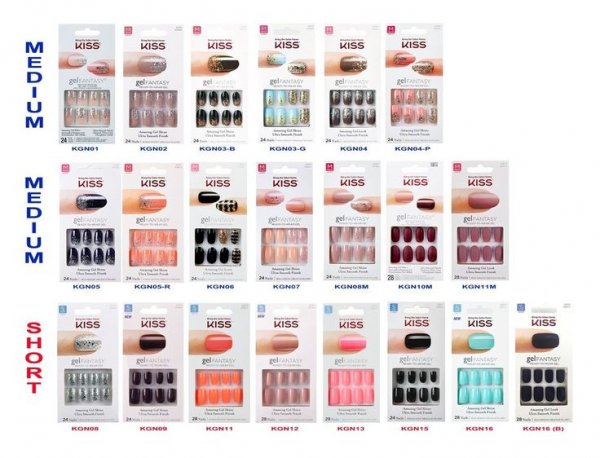 The glittery effect of this nail wrap is perfect for a birthday or New Year's Eve party. If you're as crazy for glitter as I am, but hate the painstaking process of removing glitter polish, this nail decal is the ideal alternative. It's fun, festive and glitter never goes out of style!
---
5

Incoco Nail Wraps in Heart to Heart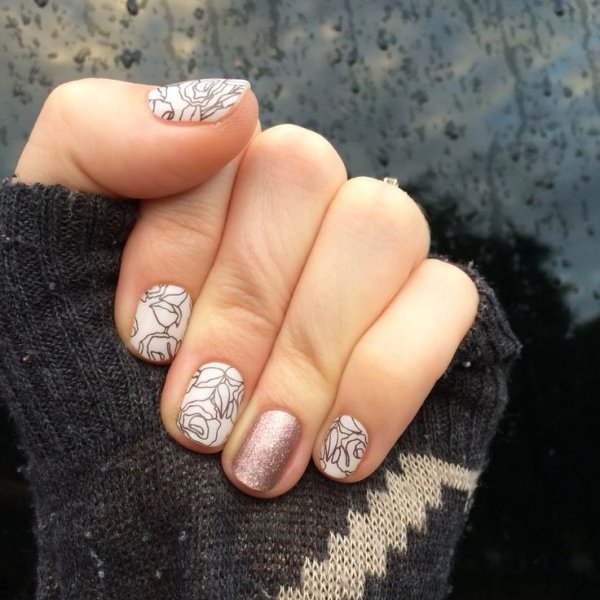 If you are you a hopeless romantic or if you just love conversation hearts, Heart to Heart was made for you! While this design is totally appropriate for Valentine's Day, I really think that you could pull these babies off any time of the year because who can resist pastel colors and hearts?
---
6

L'Oreal Paris Colour Riche Nail Lingerie in Bling Addict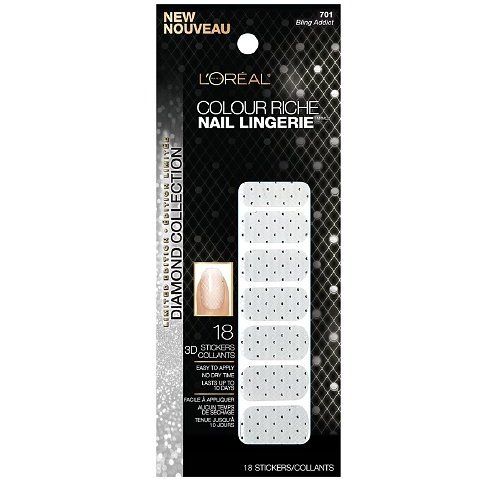 Give your nails the 3D effect easily and beautifully with L'Oreal's Nail Lingerie. With these nail polish strips, you can add just a touch of sparkle to your nails without all the craziness. This is also ideal if you have a certain nail polish color that you want to wear and just want to top your nails off with some dazzling bling.
7

Kiss Two Looks Nail Dress in Bolero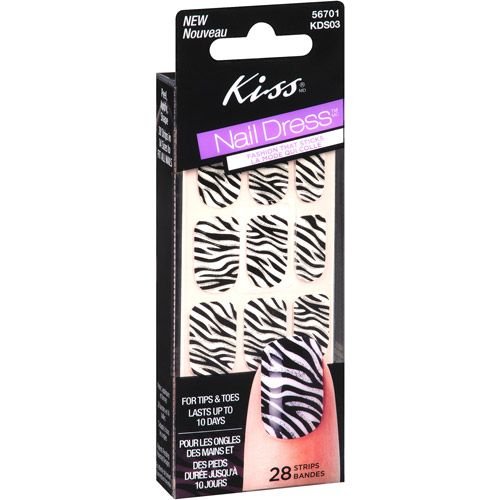 If you're like me and like to change up your nails often, Kiss' Two Looks Nail Dress allows you to do a French tip or a full nail strip. Now you're not stuck with one look and you can easily change your nail look without all the muss and fuss of doing a traditional polish change.
---
8

FORMULA X for SEPHORA ASAP 3D Nail Appliqués in Animal Instinct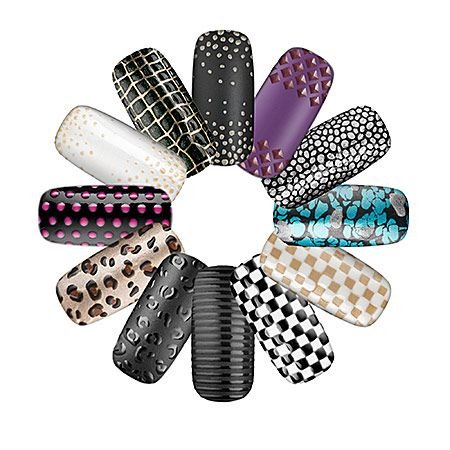 Animal Instinct is a 3D nail strip that is sexy and sweet. If you like the look of textured nails and you've always wanted to play with matte and glossy finishes in your manicure, you can't pass this up! This is also a fab option for ladies who like leopard print, but don't want anything too wild or loud.
---
9

The New Black Mesh and Lace Nail Color and Accessories Set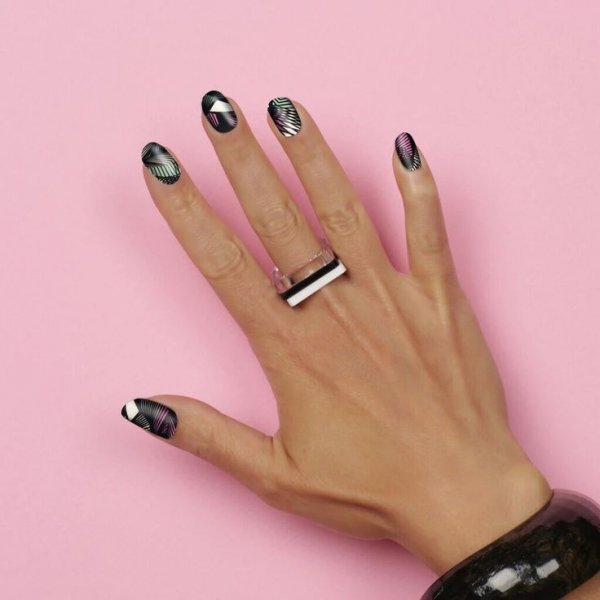 This nail set is a little different from all of the others as you have the option to paint your nails, add a decal and add some rhinestones if you so desire. The set comes with 2 nail polishes, 1 top coat, 1 bottle of rhinestones and 2 strips of nail stickers. You can pretty much dress up your nails however you want; use the decals, rhinestones and polish or just use one, it's all up to you!
---
10

Essence Just Magic Nail Art Stickers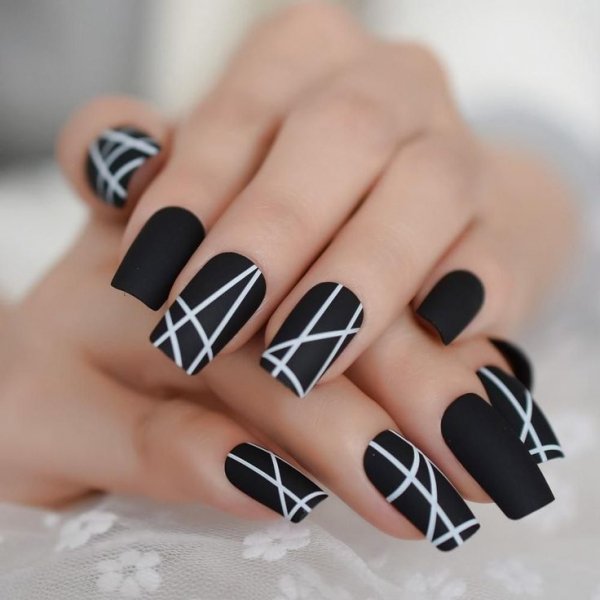 Essence is an awesome bargain beauty brand and you'll definitely not want to pass up on their nail art accessories. Take these nail art stickers for instance. You can create fancy lines, stripes and shapes on your fingertips and toes without having to fuss with a nail striper. This is also a great tool to experiment with if you're curious about nail tape.
---
11

Nail Fraud Nail Polish Strips in Solid Blue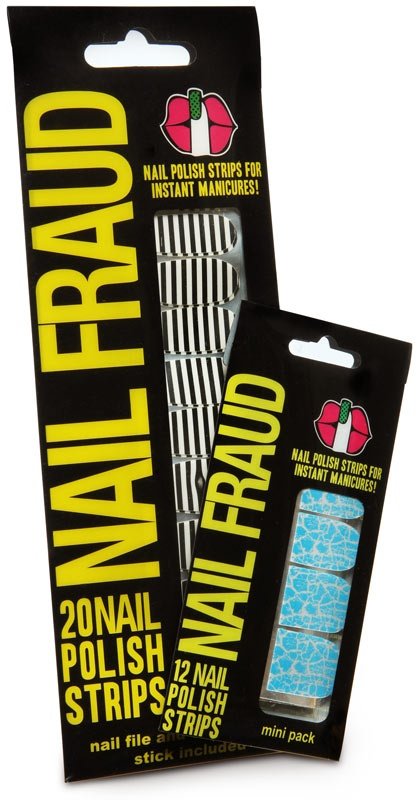 We all love the fact that nail polish strips give us instant nail art, but sometimes we just want a flawless manicure in one solid color. For me, the non-traditional colors, like blue, are harder for me to get a clean application than classic red or pink so this is really convenient for me. Remember, nail stickers aren't just about nail art, they come in a huge range of solid colors as well!
Whether you're celebrating a special occasion or just want to add some fun colors or designs to your nails, nail decals are the way to go. Nail wraps require no drying time, they will not smudge on you and are a total breeze to use. Do you have a favorite brand of nail wraps? I would love to hear your thoughts!
---
Comments
Popular
Related
Recent