If you love the classic French tip, then I know you'll love seeing some stunning French manicure variations as well. I love French manicures – and pedicures! There's something about that clean, beautifully shaped white tip that just looks elegant, understated, and timeless. Still, even the classics need an upgrade every once in a while, or at least a twist you can try on and consider. If you're looking for something a little different but still fundamentally the same, maybe you'd like to consider these oh so tempting French manicure variations.
---
1

The Inverted French Manicure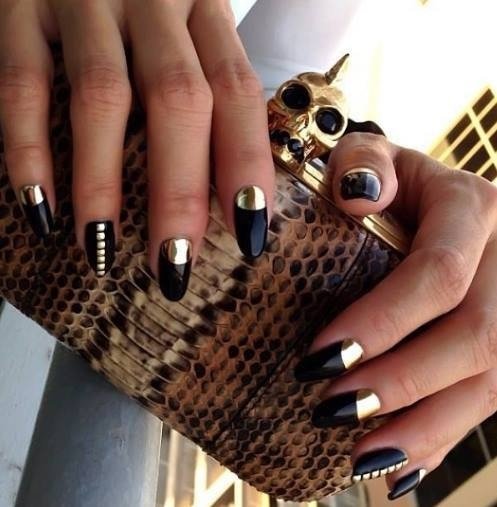 This is one of the most popular French manicure variations we've seen recently, and there are endless ways to do it. Go with a neutral base in light pink or beige and keep your crescents white, or choose multicolored color combinations instead. Just make sure that you put the "tip" down where your cuticle goes. The good news is that you can still use those handy French tip guides for this version; you just stick them across the lower part of your nail.
2

Colored Tips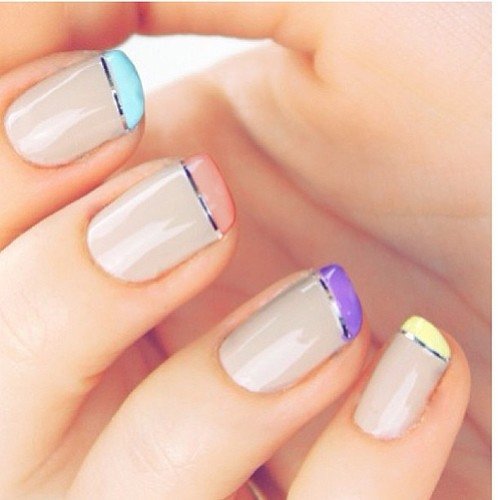 Colored tips have been around for a while, and I've tried this variation myself – in hot pink, naturally! You can get your tips all in one color, bold or neutral, or you can choose a different color for each fingertip. Another popular option involves getting a thin band of color just below your French tip. Go with a shiny metallic, stark black or white, or a complementary color to the shade of varnish you choose.
---
3

Metallic Tips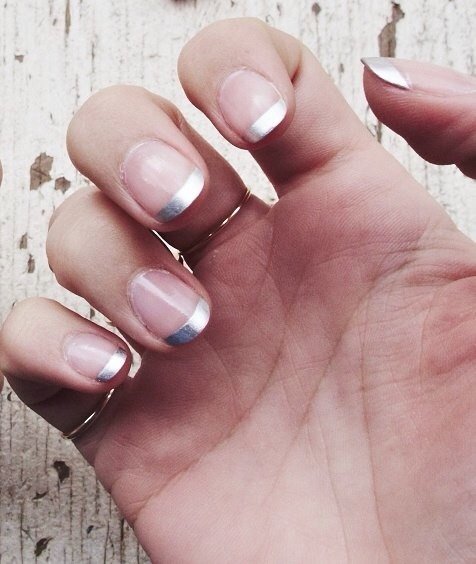 Metallics are hugely popular right now, but if you're not eager to do an all-over metallic on your nail, keep it to the tips! This is a wonderful, unexpected pop, sure to grab attention. It's a festive look as well, making it perfect for parties or other special occasions. Usually you'll find this variation done up in gold or silver, but you can also consider copper, bronze, or pewter for something even more unexpected. Just be careful, because metallic nail polishes are not very forgiving when it comes to mistakes.
---
4

Go with Glitter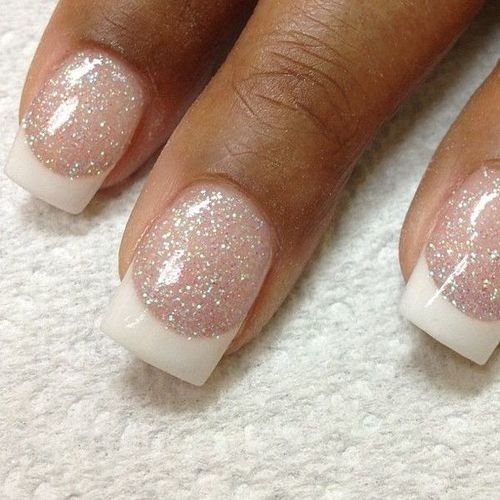 I love this variation! I think it's delicate, flirty, and feminine all at once. It's basically a classic French manicure, with a top coat of transparent glitter polish. You can stop right at the edge of your French tip (use those handy guides to stop you from painting over), or you can apply a coat all over your nails. You can either apply the standard neutral color first or stick to just the glitter polish. Any style is gorgeous, and you're sure to sparkle.
---
5

Ombre French Manicure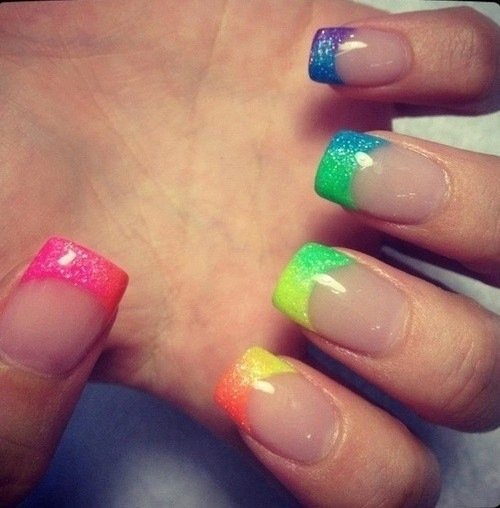 With ombre still a hot trend in nails, makeup, and clothing, it's no surprise the look has found its way to the French manicure. This one will take a lot of practice, but you can choose any gradient you like, from different but complementary shades to hues within the same spectrum. You can also use a more opaque glitter polish on your tips, and then transition down, just a little, with little sprinkles of glitter; it should go just below the line of your tips, but not too far. It will give your manicure a stunning, star spangled kind of look.
---
6

Multicolored Manicure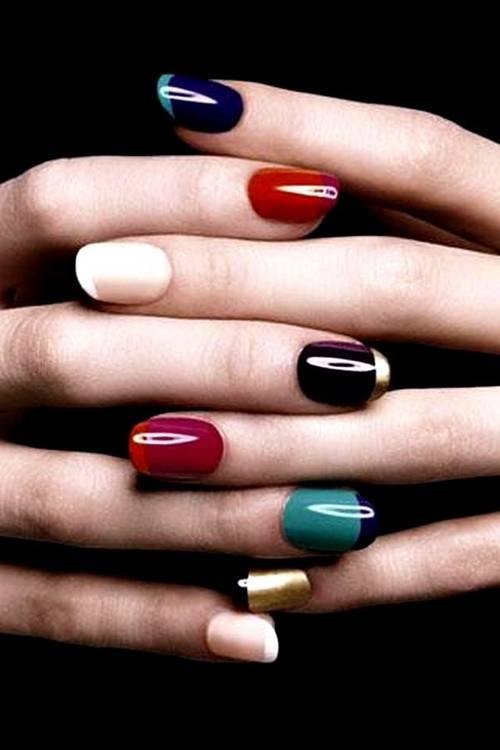 This is actually one of my favorite variations on the French manicure. You paint your nails themselves one color and then paint your tips in a different hue. You could go with, say, a glossy red on your nail beds and a matte shade of red on your tips, you could combine black with gold, or try a light pastel pink with a darker hue. Me, I'm dying to go a little Chanel: pink nail beds with black tips. Très chic!
---
7

Dynamic Designs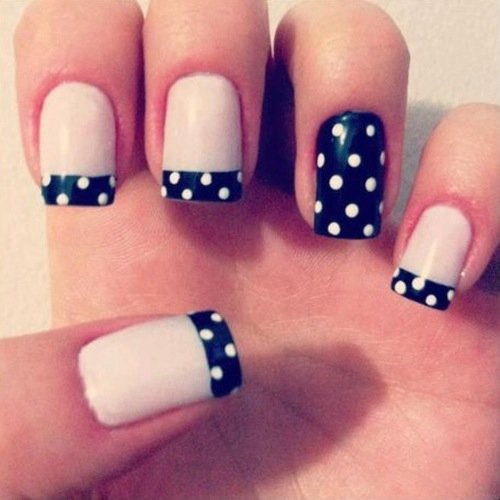 Last but not least, a lot of nail aficionados are incorporating gorgeous designs into their French manicures. You'll see tips decorated with polka dots, stripes, animal prints, and much more. You can choose to add a statement nail that uses the design as well, just to provide a little extra pop. As for the designs themselves, that's entirely up to you and the steadiness of your hands – unless you have a talented friend or a nail tech at your disposal, of course!
I think all of these are quite pretty, although I only like seeing the inverted manicure on other people. I'm eager to try the multicolored version of the French manicure, definitely, or maybe some glitter. What about you? Would you like to give your French manicure an upgrade, or will you stick with the original?
---
Comments
Popular
Related
Recent