If ten nails of solid color nail polish is a bit too tame for your tastes at the moment, then consider wearing nail polish color combinations to shake it up a bit. We've all seen this style almost everywhere. It's fantastic. Combining colors you love can help you to display your creative side. No matter if you are participating in a girls' night out or backyard get-together, there is a nail polish combination for the occasion. If you have considered wearing more than one color together at any given time then we have a list of seven optional nail polish color combinations you might want to check out.
---
1

Pink and Black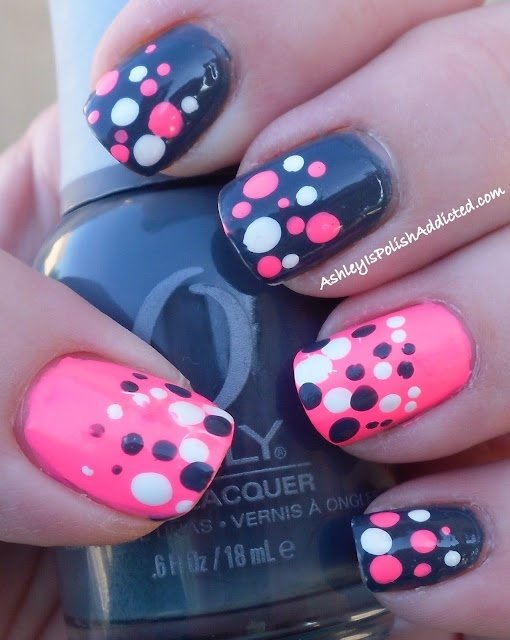 Pink and black is one of many nail polish color combinations that is both fun and sophisticated. Combined, these two colors remind me of Paris, albeit a hot pink and Americanized version of Paris. No matter, this color combination is fantastic. Crank up the the volume with hot pink or tone it down with a nice pastel. Use pink or black on alternating fingernails or overlap them to create interesting patterns.
2

Dark Red and Glittery Gold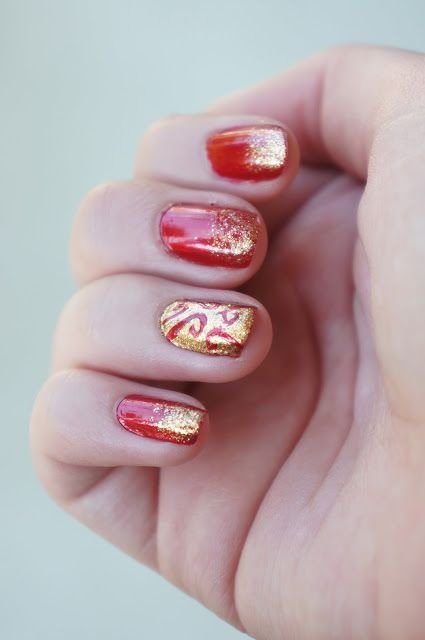 Perhaps it is the leftover influence of the holiday season, but this color combination seems to be everywhere. When I painted my nails recently, this color combination was on my mind. The gold and deep red are a beautiful duo. The couple brings to mind happy times, good cheer, and Christmas decorations. Wear it in December or any time you are feeling festive!
---
3

WINTRY White and Aqua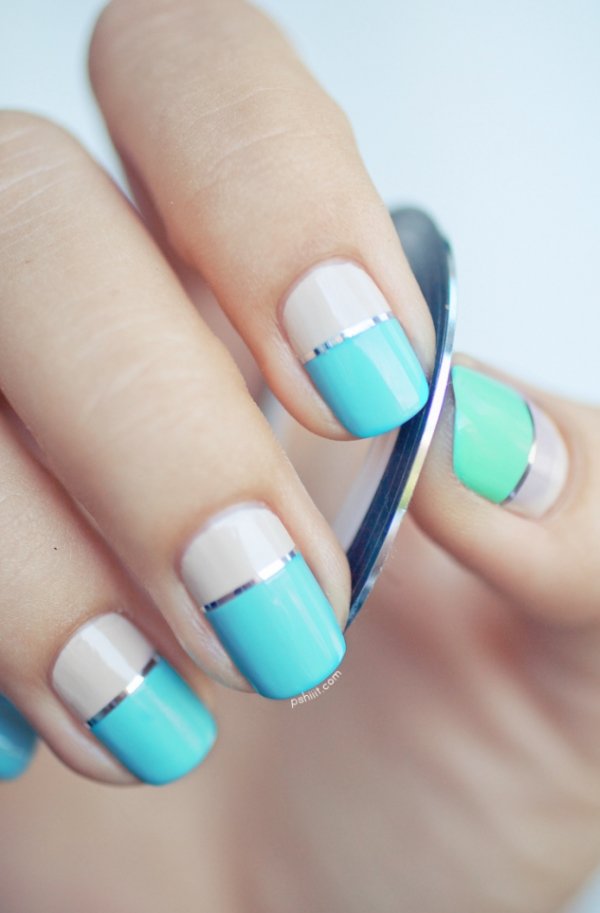 Wintry white looks like winter. Pair this color with aqua and it feels like frost. The wintry white is bright with a hint of pearl, which resembles fresh snow when paired with a lovely aqua. This is one combination that looks great as an ombre or french tip. You can also style this combination in a variety of ways, all of which recall the cold season and wintry sports.
---
4

Gray and Pink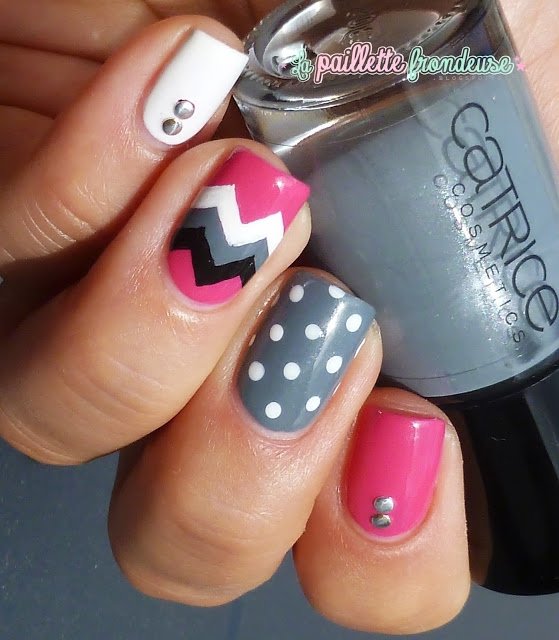 Whenever I see this color combination I am reminded of a Burberry advert. The two colors are great on their own, but also work well together as a pair. I've seen this color combo complemented by gold accessories. This is a great color combination to use when channeling your inner preppy.
---
5

Glittery Gold and Neutral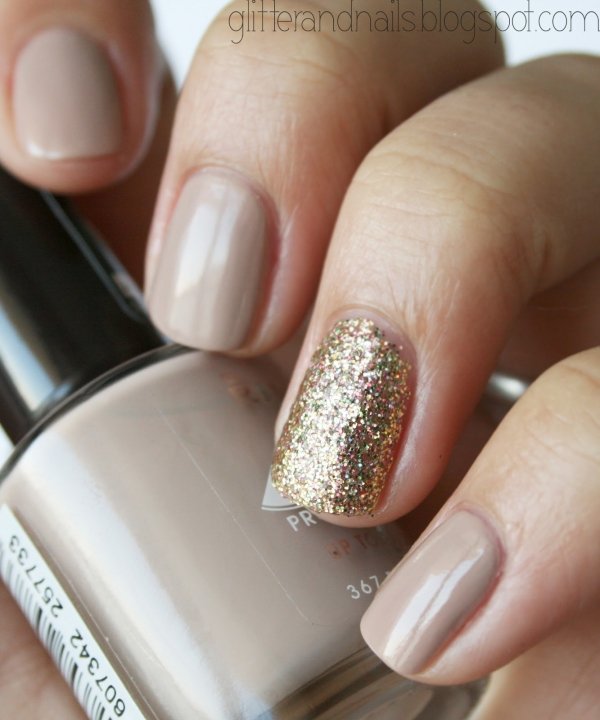 The glittery gold and neutral color combo is subtle and pretty. It is also very office friendly. The pretty neutral goes with just about anything and the glitter adds a light touch of sparkle to your hands.This duo is also a great look for formal occasions like weddings.
---
6

Hot Pink and Black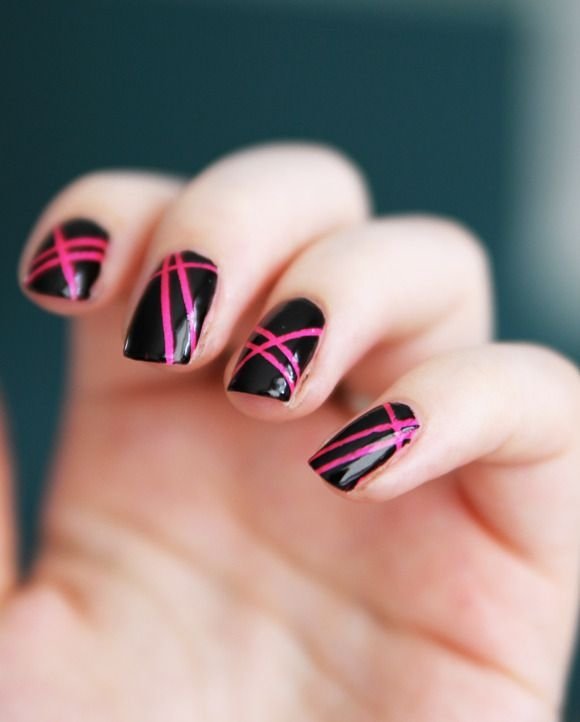 Sporting this color combination will tune you in to the '80s and channel its neon colored fun. This color combination is fun and lively! It screams '80s punk music and movies. Wear this combo as a bright accent to a neutral colored outfit.
---
7

Black and White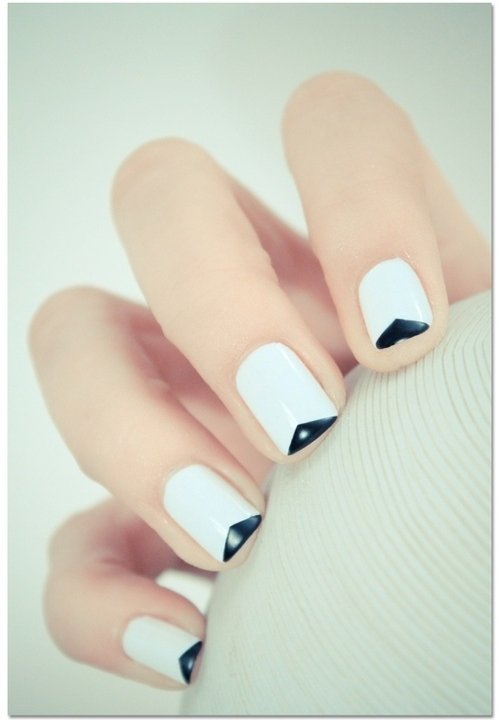 Black and white is a classic color combination. You can use these two complementary colors to create lots of interesting patterns, like alternating colors and checkerboard nails.
Nail polish is a fun way to express your creative side. Find a color that interests you and complement it with a second color for a delightful color combination. Do you use color combinations in your nail polish application? Please, share! We'd love to hear about your mixes.
---
Comments
Popular
Related
Recent