I have fallen in love with nail colors by Essie. In fact, I have fallen in love with the whole Essie product line. I think their products are wonderful, high quality and absolutely deliver. Additionally, their colors are very on trend and just beautiful. If you have not looked at nail colors by Essie, you are certainly missing out.
---
1

Warm & Toasty Turtleneck
This beautiful color is one of the newest nail colors by Essie, from their winter 2013 line. It is described as a wisteria pink but in my opinion, it is more of a medium lavender shade. I am debating on this one but almost feel like it leans toward more of a warm shade of lavender rather than a cool one. It is very wintery in the color but I think it could also be worn well into the spring. For me, I plan to pair it with grey and white clothing colors.
---
2

Chinchilly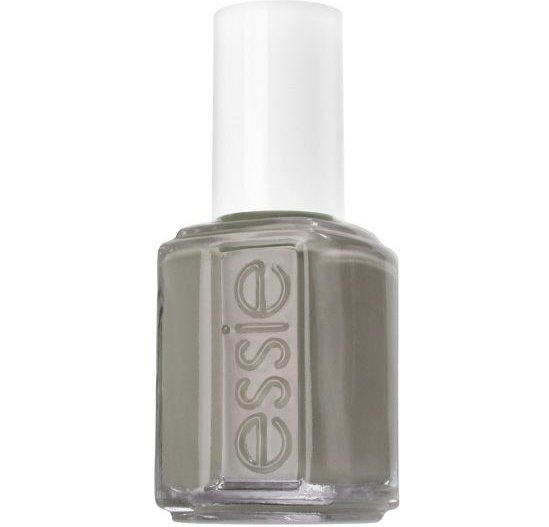 Of all of the beautiful nail colors by Essie, this one is my absolute favorite and my go-to for any given occasion and time. It is described by Essie as a sleek granite gray and I agree with that totally. It is a perfect neutral that you can pair with absolutely anything. While I do wear this all year long, I tend toward it more in the fall and winter months. I am actually wearing this on my toes now.
3

Cashmere Bathrobe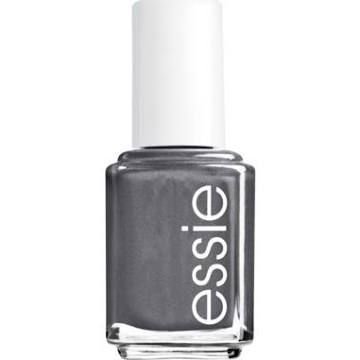 Ladies, if you have been looking for a way to wear a black shaded of nail polish without looking as if you were stepping into the goth fashion sphere, this one is for you. Essie describes it as a true flannel gray. It is a gray but I think it is dark enough that it leans toward black. Another thing I love about this polish is that it has shimmer. You can enjoy some glitz without looking as if you are a five year old.
---
4

California Coral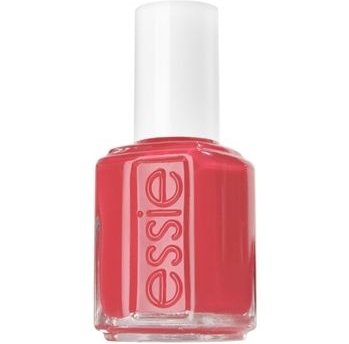 Oh, this coral is just lovely, lovely, lovely. For me, I choose to wear this in the spring and summer months. It can pair with neutrals but looks equally as pretty with the bright colors that we often see in the spring and summer months. Essie describes it as a creamy, juicy pink and they are spot on. It is the perfect coral. If you must see this color for yourself or any of the others mentioned, you can Google them or simply head over to the enticing, tempting Essie website.
---
5

Ballet Slippers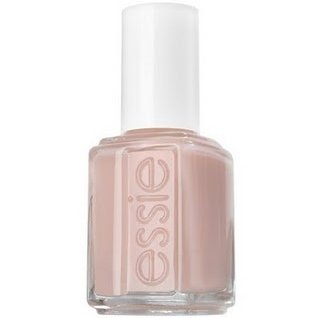 Are you looking for the perfect nude and neutral polish? This is where it's at. This beautiful yet very pale pink from Essie is one you can always reach for, no matter the season. Essie describes it as a classic pale pink with a subtle, sheer finish and that is entirely accurate. This is one bottle of nail polish you will definitely finish.
---
6

Off the Shoulder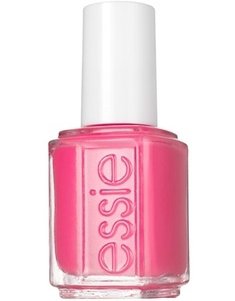 For me, this Essie nail color is playful and just plain fun. Essie describes it as a bold, hot pink but I think they missed the mark in their description of this one. I think it is more of a true, bubblegum pink. You will have to look for yourself to see what you think. For me, I tend to think of this color as one more suited to the spring and summer months.
---
7

Snap Happy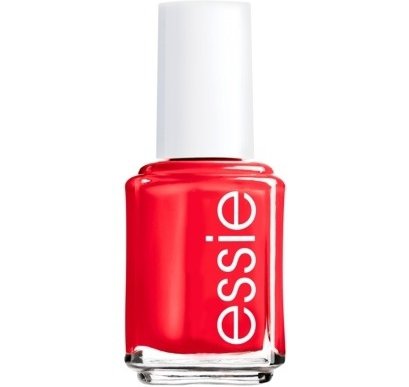 Everyone needs a good red in their polish collection. Snap Happy can be that red for you. It is an orange based red, described by Essie as a cheerful red orange. When you want your nails to demand attention, call on this one for the job. I feel comfortable wearing this one at any time of year, which is always an advantage for a nail polish to offer.
Now, the part I am excited for. What are your favorite nail colors by Essie or any other quality brand? You have to share with me!
---
Comments
Popular
Related
Recent