Recently, nail art has become one of my greatest obsessions; as a "nail fashionista in training," I couldn't be more delighted at the prospect of trendsetting celebrities sharing my passion for manicures. From primary shades to retro designs, the nail art trend is taking over the fashion industry due to its versatility and accessibility. Replicating the looks seen on the runway or on your favorite celebrities is now easier to do and can also be relatively inexpensive. That being said, I want to take a look at these trendsetting celebrities who are well-known in the nail art industry in an effort to satisfy my newfound niche!
---
1

Anne Hathaway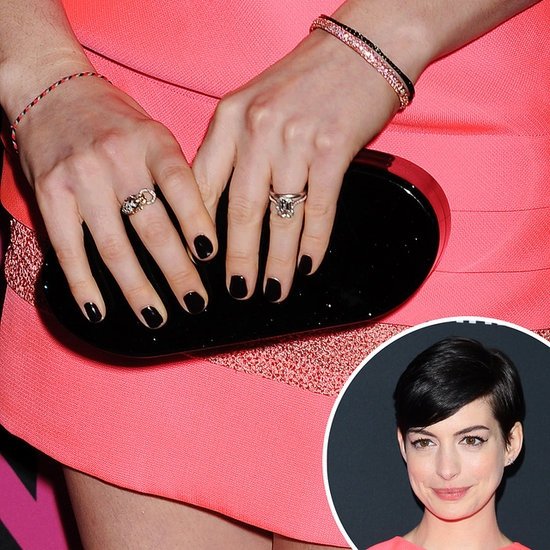 With the amount of simple yet classy manicures that she is constantly seen sporting at events, it should not surprise you that she is one of the top trendsetting celebrities who have a soft spot for fabulous nails. I wish that her nail technician (Tom Bachik) would write a book providing tips on how to perfect some of Ms. Hathaway's more stylish nail designs.
---
2

Rihanna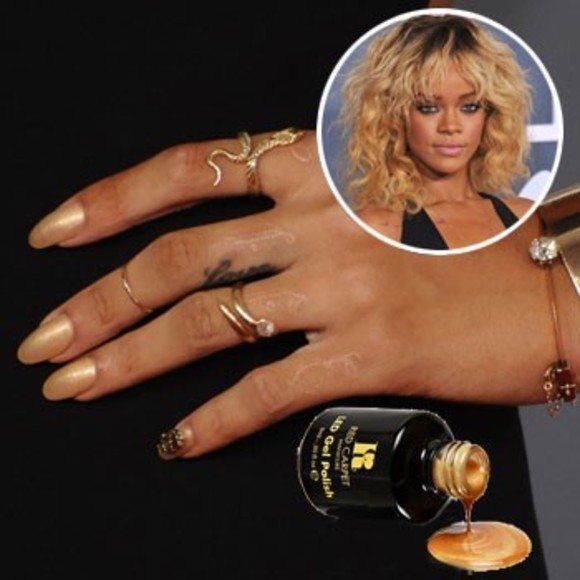 While I have never been a fan of long and pointy nails, I can't help but notice how well the beautiful Rihanna rocks this look! From the sharp tips to the bold designs constantly painted on her nails, her daring nature and carefree attitude are made apparent. She knows how to choose colors that accentuate the warm undertones of her skin.
3

Zooey Deschanel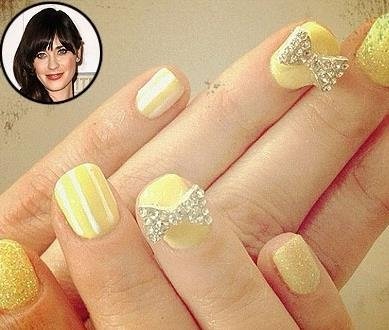 There is no way that this list could exist without mentioning one of the trendiest queens of nail art; Zooey Deschanel has certainly made a name for herself in the fashion industry with her eclectic style. Therefore, it should come as no surprise that her nails (also painted by nail artist Tom Bachik) are just as fun as her wardrobe is! I love that she always sports intricate manicures at every red carpet appearance she makes.
---
4

Vanessa Hudgens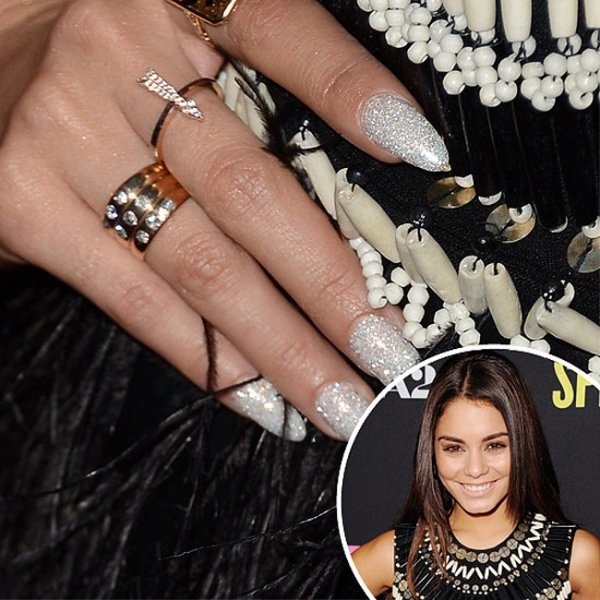 When it comes to fancy nail art, Vanessa Hudgens is a pro. She is not afraid to embrace distinct trends and always features at lease one standout piece on her nails. I am eternally grateful for the creation of YouTube and nail art tutorials because of the fact that they help me get one step closer to having flawless nails like hers!
---
5

Demi Lovato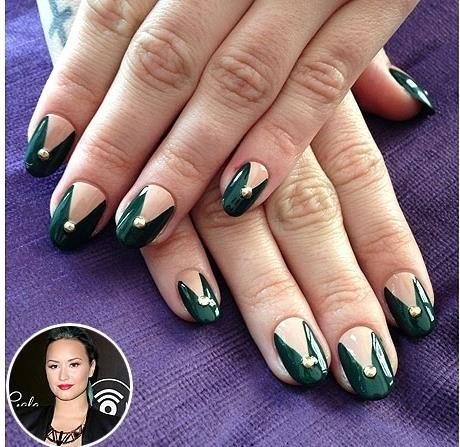 Demi Lovato is definitely not a stranger to the world of nail art. Her Instagram often serves as a portfolio of her edgy yet innovative taste in nail designs. In fact, her unwavering love of this fantastic trend aided her in landing a partnership with the new nail polish brand The New Black. I've always been a fan of Ms. Lovato's bold fashion sense; my appreciation of her bold style also extends to her extravagant manicures.
---
6

Katy Perry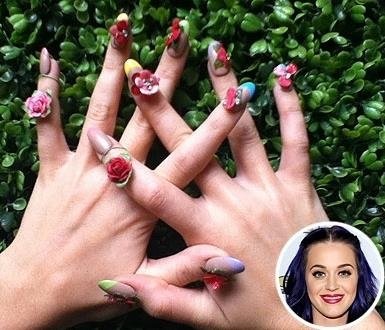 Every time Katy Perry graces the top of best dressed lists, I fall a little more in love with her vintage and artsy style. It is safe to say that Katy is known for her over-the-top costumes and incredible nails to match. I am thoroughly impressed by how dedicated she is to using nail art as an extension of her sincere and exuberant personality. I could make an in-depth list based solely on her nail designs!
---
7

Jennifer Lopez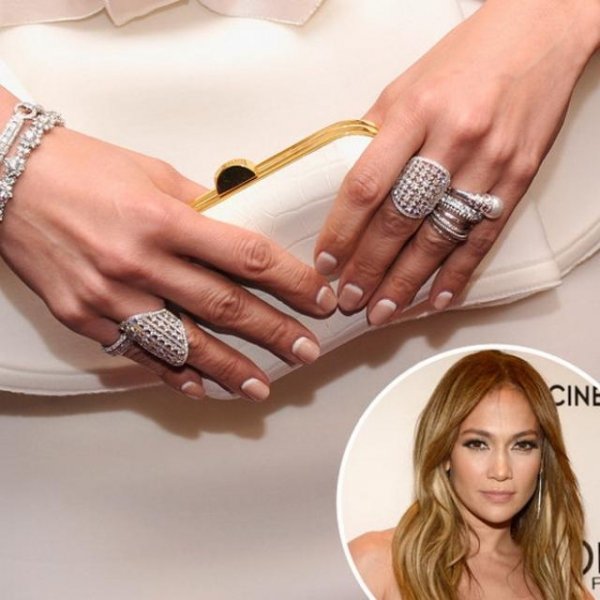 Hollywood's go-to nail technician Tom Bachik outdoes himself again as he is also often commissioned by Latin sensation Jennifer Lopez. Being a trendsetter is all about taking risks, something that she has proven on countless occasions with both her red carpet style and tour costumes. It only makes sense that her nails would complement her tastes.
After many practice runs, I'm stoked to see that my home manicure skills have been improving. What celebrity manicures do you envy? Do you prefer to get your nails done professionally or at home? In regard to the avant garde world of nail art, was anyone else shocked to hear about the brand AZATURE and their white diamond infused nail polish that costs one million dollars?
---
Popular
Related
Recent