The next time you do your nails, keep in mind that if you want your manicure to look its best and last longer; only the best top coats will do. Each step in the process of a manicure makes a big difference in the overall look and how long it'll last, but the top coat is extra important. What other step in the manicure process seals in the nail polish, can help it dry faster, gives you tons of shine and helps prevent chipping? If your top coat isn't doing it for you anymore, I picked out 9 of the best top coats for you to get to know.
---
1

Formula X for Sephora Top Coat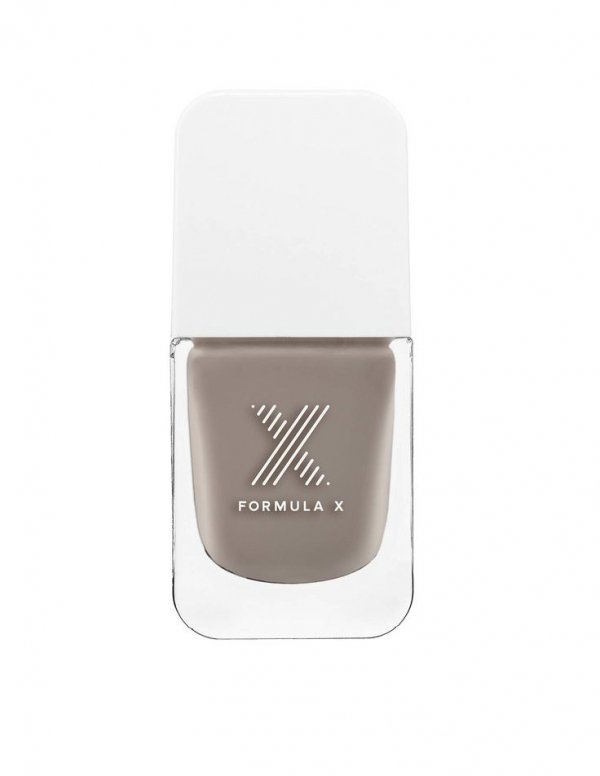 You might be thinking that this plain old bottle of clear nail polish won't do much, but it's actually a fabulous multi-tasking product. What makes this one of the best top coats is that it'll make your nails super glossy, extend the life of your manicure and even contains ingredients that help make it resistant to water and detergent! This top coat will seriously save your manicure from dullness and chipping.
---
2

Sally Hansen Diamond Flash Top Coat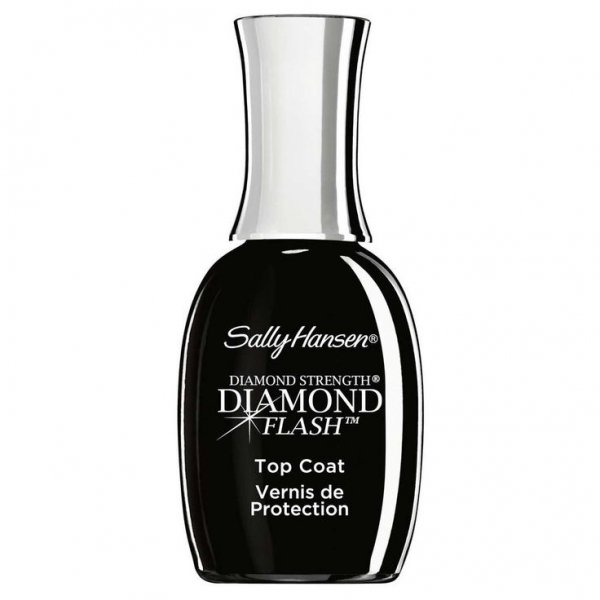 Make your nails shine bright like a diamond with Sally Hansen's Diamond Flash Top Coat. According to the Sally Hansen website, this top coat is a real micro-diamond, platinum and aluminum formula for incredible strength and shine. This top coat dries your nails in 60 short seconds while shielding your nails from chipping and breakage.
---
3

BUTTER LONDON Hardwear P.D. Quick Topcoat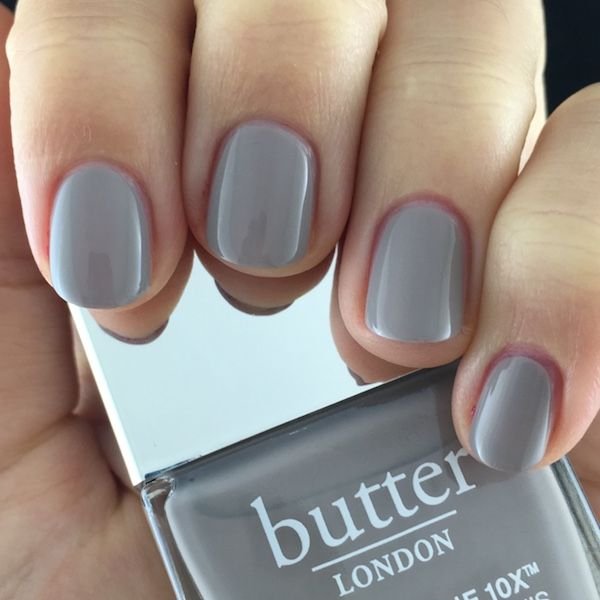 Another one of the qualities to look for in a great top coat is that it's three free. If you've seen the terms three free or big three free, that means that the nail polish is free of DBP, toluene and formaldehyde. Companies started removing these ingredients after there was concern regarding prolonged exposure to them. BUTTER LONDON says all of their products are three free so if you're looking to use products that are less harmful, they offer lots of great options. Their Pretty Darn Quick Topcoat gets high ratings for creating a wet, glossy finish and for protecting your manicure so it stays vibrant and fresh.
---
4

Essie All-in-One 3-way Glaze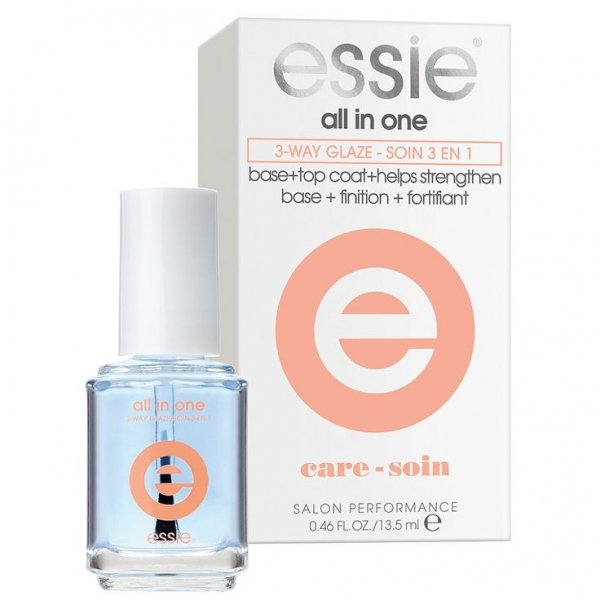 If you're the type of gal who likes to streamline her routine whenever possible, Essie's All-in-One will help cut back on clutter and time. You can use this product as a base coat, top coat and nail strengthener so your nails will have a good base to apply the nail polish as well as a strengthening and shiny top coat so no matter what the issue, you're covered and it's also three-free.
---
5

OPI Matte Top Coat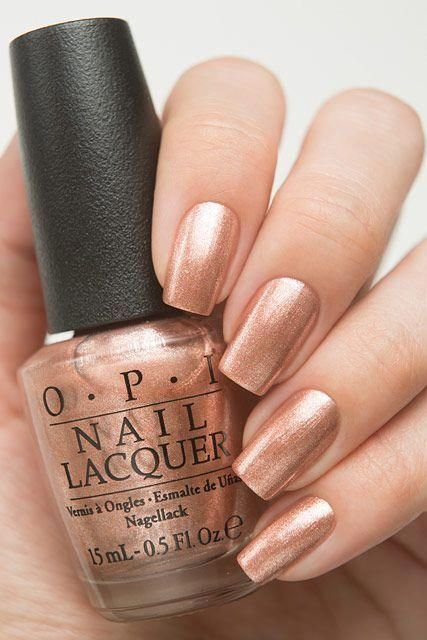 There are lots of great options in top coats if you want a glossy finish, but sometimes we like to mix things up a bit with a matte top coat. OPI is one of the most popular nail care brands and their Matte Top Coat is equally loved. Use this whenever you want a fast-drying, matte finish to add a different effect to your nails. Users loved the easy-to-use brush and long-wearing formula that offers a unique look to their favorite nail polish.
---
6

JINSoon Top Gloss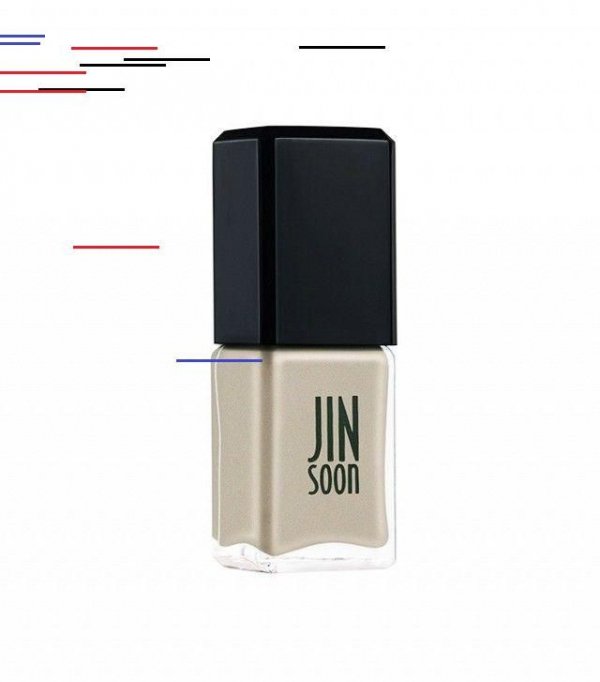 If you follow celebrity manicurists, there's no doubt you've heard the name Jin Soon or Jin Soon Choi. Her work has been featured in countless magazines and she finally has her own line of nail lacquers that was inspired by her work with fashion houses, magazines and celebrities. Her Top Gloss top coat is described as a high gloss, quick-dry nail lacquer sealant. It's said to penetrate through the layers of polish to create a single, solid bond that creates a shiny, chip-resistant and quick drying top coat.
7

Seche Vite Dry Fast Top Coat
Seche Vite is another best-seller that does a great job at helping nail polish dry super quick and ensuring a durable, long-lasting finish. As useful as this product is, many nail polish addicts are highly turned off by the fact that their label carries a birth defect warning in accordance with California's Prop 65 for potentially hazardous products. However, Seche Vite notes that when the product is used as intended, it is safe. To read their statement regarding the warning, check out this page: epinions.com.
---
8

Revlon Quick Dry Top Coat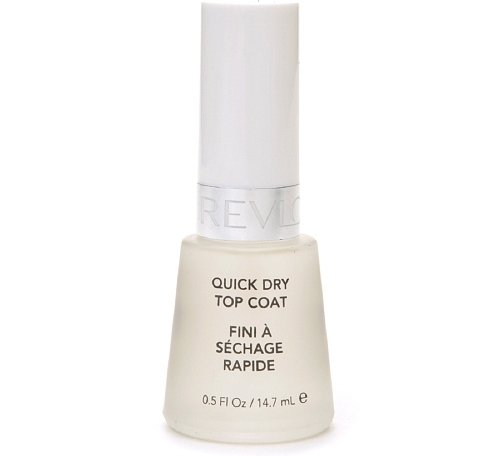 Revlon offers another affordable option in top coats that dries polish fast while helping to prolong the life of your manicure. This top coat is thin so it's very easy to apply, it dries fast just as it says and leaves nails shiny. This top coat won't give you the ultra glossy look and it won't dry as quick as Seche Vite, but if you're looking for a very thin top coat that doesn't end up goopy, this one fills the bill.
---
9

Sally Hansen Big Matte Top Coat Nail Treatment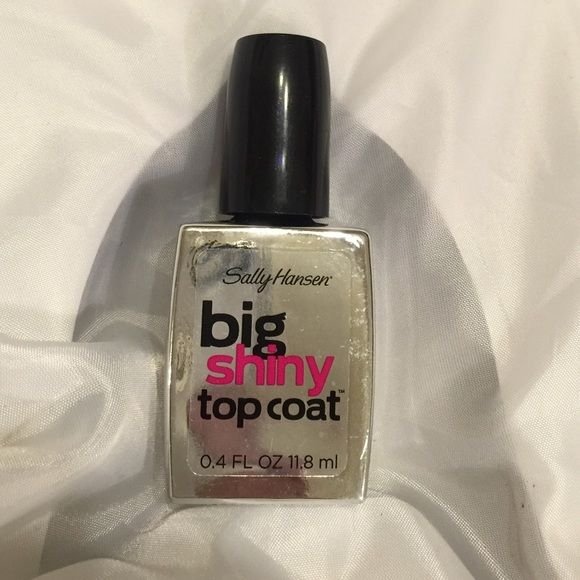 Yep, this is the second Sally Hansen product on this list, but this one serves a totally different purpose that the other. This is another awesome option when it comes to a matte top coat and it's one of their newer products. Use this top coat to quickly dry and give your nails a chic, matte look. It also helps prevent fading and dries in seconds.
There are so many amazing top coats out there and they all offer such great benefits! Did you know that adding a top coat a few days after you do your nails helps your nail polish last longer? Even if you get your nails done at the salon, it's worth it to go over the top and entire nail again with one of these fab top coats for a longer lasting mani. Do you have a favorite top coat that you can't live without?
---
Comments
Popular
Related
Recent