Time to get your nails ready for fall! One 1️⃣ of the best ways to ease your way into transitioning from summer ☀️ to fall 🍂 is to start prepping for the newest trends of the season. This fall, you can expect lots of exciting 🎢 nail polish trends such as subtle but edgy nail art, some unexpected 😯 pastels, and lots of sparkles! Having a set 🎬 of beautifully painted nails is one 1️⃣ of those little pleasures that I love 😽 to indulge in when the weather ⛅ gets colder and the sun ☀️ isn't out as often because it can really elevate your look 💇 and your mood! Get your polishing hand 👉 ready!
---
1

Classic Fall 🍂 Colors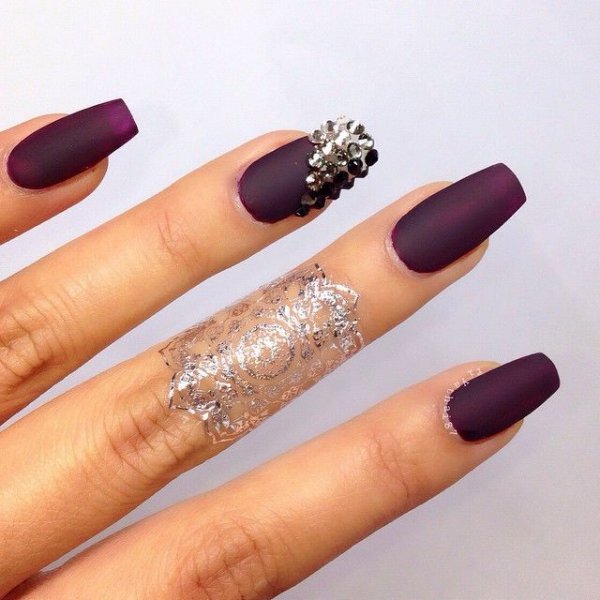 Let's get this fall 🍂 nail polish party 👗 started with the classics. You know, those nail polish 🇵🇱 shades that automatically reminds you of fall. Think deep hues like 😍 navy blue, burgundy, rich 💶 berries, deep greens and even burnt oranges. No 🚫 matter the year, these colors are fun to wear 👖 in the fall 🍂 and match up 🆙 perfectly with your chunky knits and other classic fall 🍂 outfits. You can count 0️⃣ on 🔘 classics to always look 💇 good, be on-trend, and give your hands 👐 a little season-appropriate boost.
2

Dark 🌃 & Shimmery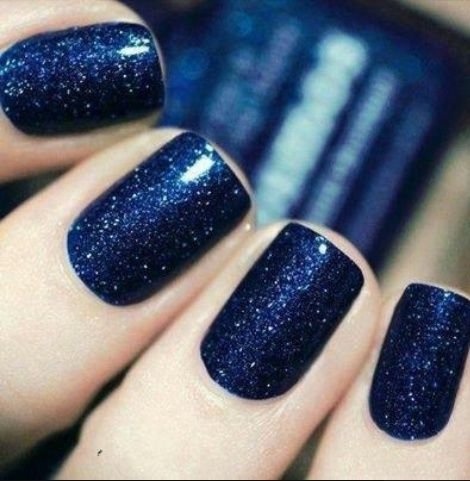 Shimmery nail polish might be far from ground breaking but this fall, it's all about shimmery navy blue! Deep blue 😢 polishes with a range of shimmery sparkles ✨ from microscopic glitter to the more chunky types will be front and center. Glitter polish lovers 👫 can enjoy sparkly, holographic tips and toes all season long! Any time 📅 there is anything sparkly involved, it's a very good 👍 thing.
---
3

Nudes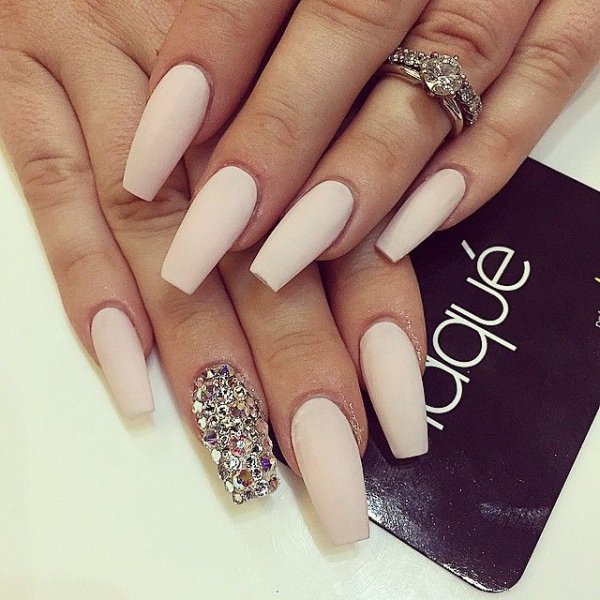 Now these are the type of nudes I ℹ️ can get behind! Muted or warm 🐛 nude nail polish is making a big 🐛 splash 💦 this fall 🍂 on 🔘 the runway and IRL. Although nude nails might seem inappropriate for the season, especially if you live in an area that gets pretty blustery and cold, not to worry. Nude nails look good 👍 no 🙅 matter what because they can make fingers appear longer and they're a really understated way to give your overall look 💇 a little more sophistication.
---
4

Grays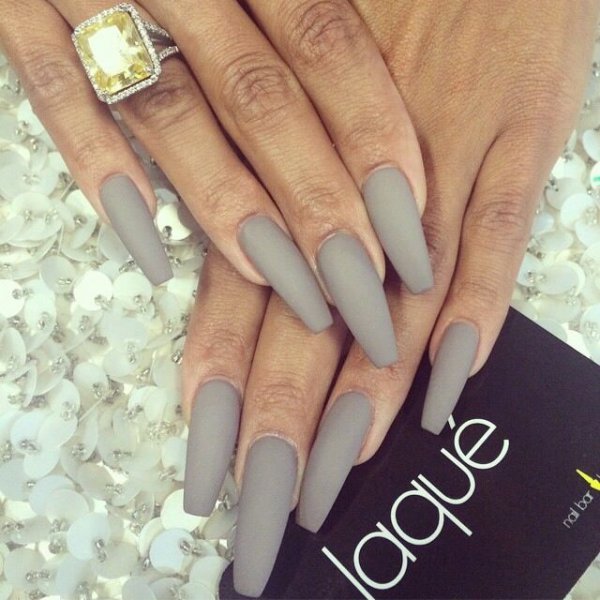 I'm all about gray polishes. They're a little edgy but they're also totally wearable on 🔘 an everyday basis and there are so many options. You can opt for a dark 🌃 charcoal gray, shimmery gray, muted light 🚥 gray or even a silvery gray that really adds lots of sparkle ❇️ and shine. Grays are a nice 😃 departure from deep merlots and browns that might be too predictable for some.
---
5

Graphic Nails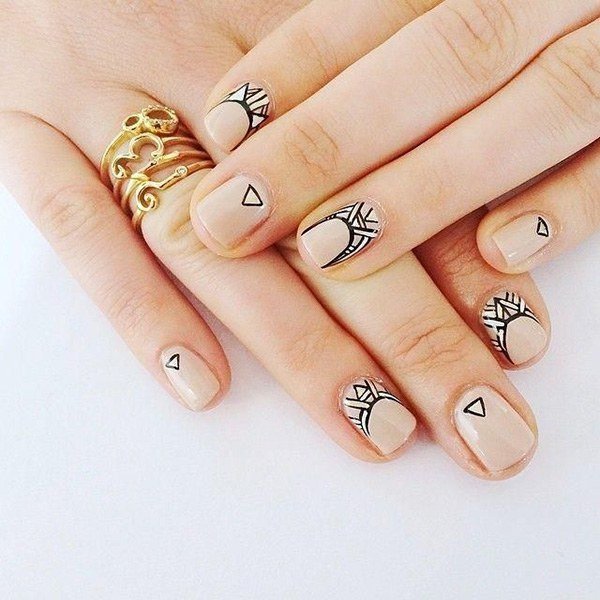 Now that we've taken a look 💇 at some of the trendy colors, let's talk ☎️ nail art! Fashion 👔 show nail artists always seem to make the simplest designs look 💇 so fresh 🍎 and new. One 1️⃣ of the simpler yet beautiful nail art 🎨 trends spotted at the fall 🍂 runway was a gray half circle ⚫ at the top 🔝 of a black nail. This is easy enough for someone with a shaky hand ☝️ like 😍 me but also elegant enough to wear 👖 to work 📐 or school.
---
6

Simple White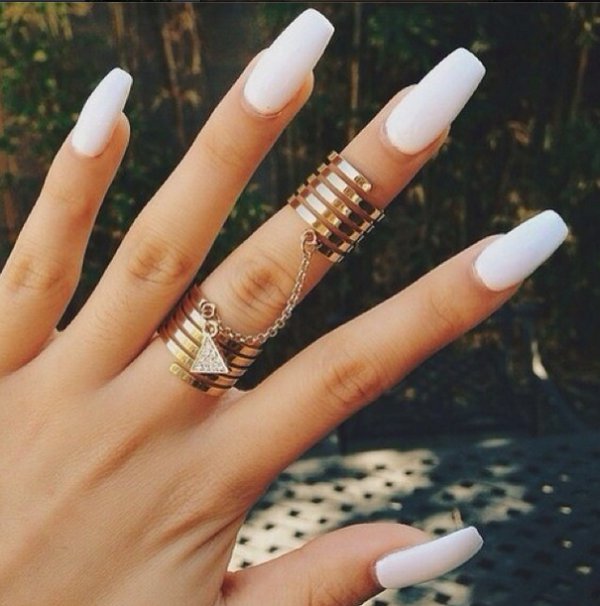 One 1️⃣ of the nail artists for the Delpozo show created a simple, slim white ⛄ line down 😿 the center of a bare nail that extended to the cuticle. Super simple, clean, and so high fashion! I ℹ️ love ❤️ white ⛄ nail polish 🇵🇱 but I ℹ️ have the hardest time 🕦 giving myself a clean, white ⛄ manicure 💅🏽 that's not streaky so I ℹ️ am over the moon 🎑 about this simple design trend. Plus, it's such an unexpected look 💇 for fall, you'll be so on-trend!
---
7

Anti-manicure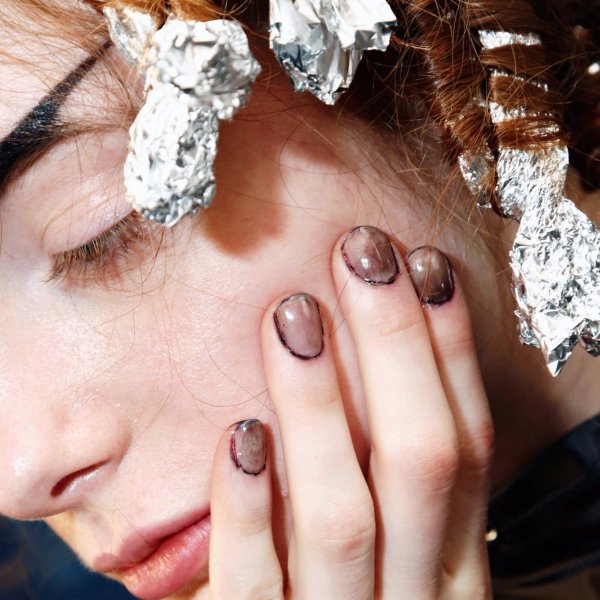 I ℹ️ think we've all inadvertently created this next look. You know when you've applied a coat of polish but you're just not happy 😌 with the way it looks or you want to start over so you wipe the polish off 📴 on 🔘 a napkin real quick? It leaves 🌳 this some color 🎨 at the edges and just a sheer wash 🛁 of color. That's the anti-mani! Hood by Air's models all rocked this anti-mani and although it looks a little grungy, it can totally work!
What nail colors will you wear? Do you have any nail polishes that you always wear 👖 or is there a nail trend that you want to try this fall? Sound 📡 off 📴 in the comments and let us know!
---
Comments
Popular
Related
Recent