Even though most nail art tutorials feature long nails, it doesn't mean girls with short nails can't rock some stylish nail art! You might see girls with super long nails on IG but in real life, it's just not functional. We're here to show you that just because you have short nails it doesn't mean you have to miss out on nail art! Take a look at some incredible nail art ideas for those of us who like to keep our nails short and sweet.
---
1

Matte Black Flowers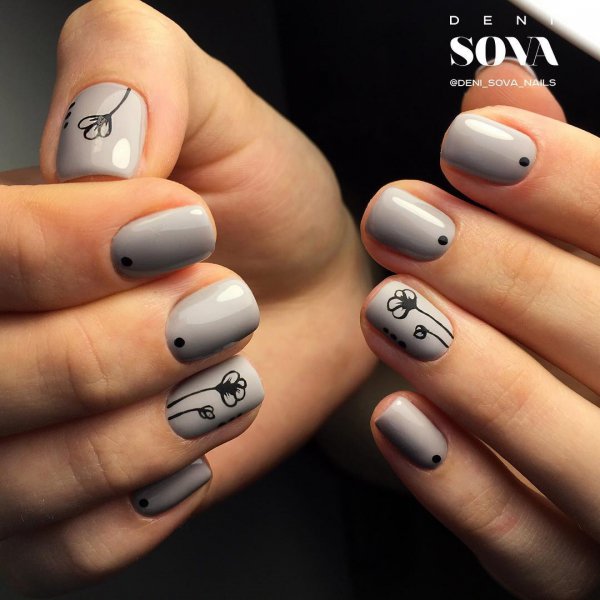 If you're not a fan of bright colors, paint your nails a neutral color and top it off with matte black florals. It's feminine but with a little edge!
2

Minty Waves

Get wavy and paint some accent nails with mint colors. Nail stencils make it easy to add some unique touches without having to use a bunch of tools.
---
3

Polka Dots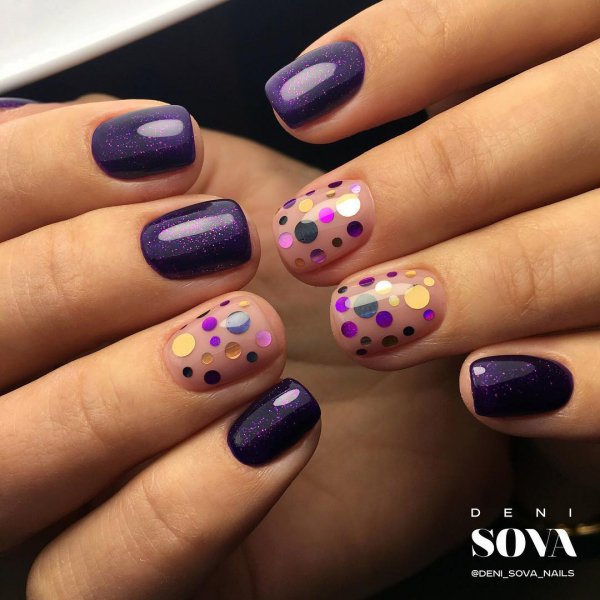 I love the mix of sparkle and shine in this manicure! The accent nails look like glass with polka dots underneath. A super fun and festive look!
---
4

Panda

This panda manicure is sure to bring a smile to your face every time you look at your nails. The panda would look good on your big toe, too. Why not do your feet to match your hands?
---
5

Gold Nail Stamp

Nail stamps are another way to create beautiful nail art without a lot of fuss or mess. I love this combination of the mint and gold together, don't you?
---
6

Abstract Nails

I love the textured look of this mani and the nail polish colors look so good with the white base coat behind it. It's got a throwback to the '80s feel to it.
---
7

Grid Nails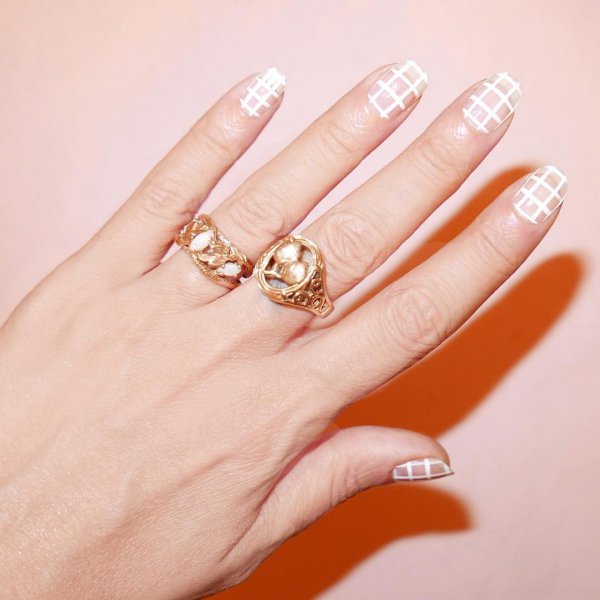 I am so feeling this simple yet chic mani. It's an unexpected design and I love the look of bare nails underneath. It proves that less really can be more!
---
8

Sliver of Gold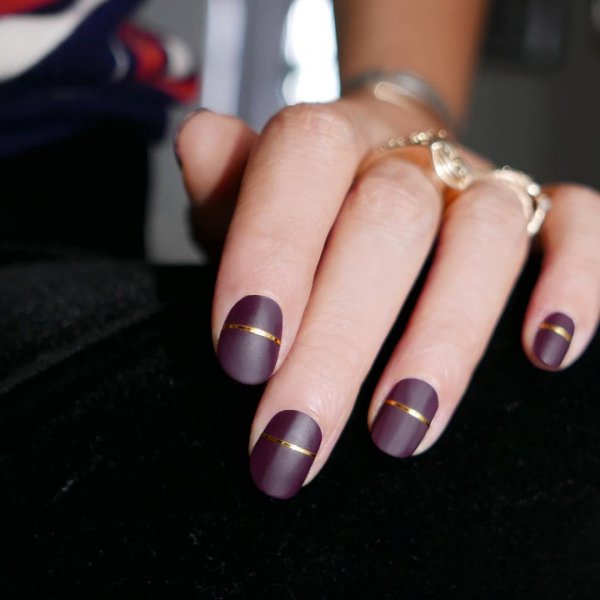 How elegant is this matte mani with just a sliver of gold across the nail? This is super simple but makes a bold statement.
---
9

Speckled Nails
This design sort of reminded me of the abstract nails but what a unique way to create the look! Who would've thought that an old toothbrush could turn into your next nail art tool?!
---
10

Ombre Nails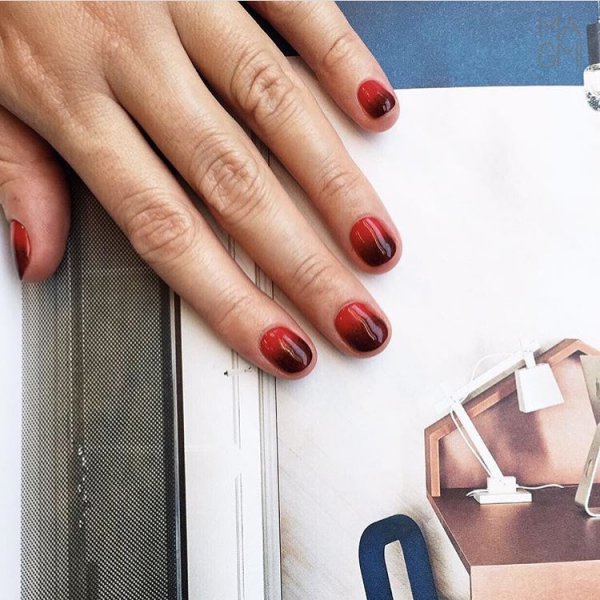 Summer was all about the bright neon ombre nails. Now that it's fall, try the ombre mani with darker colors like this red. You could also try greens, oranges, or browns, too.
---
11

Negative Space Manicure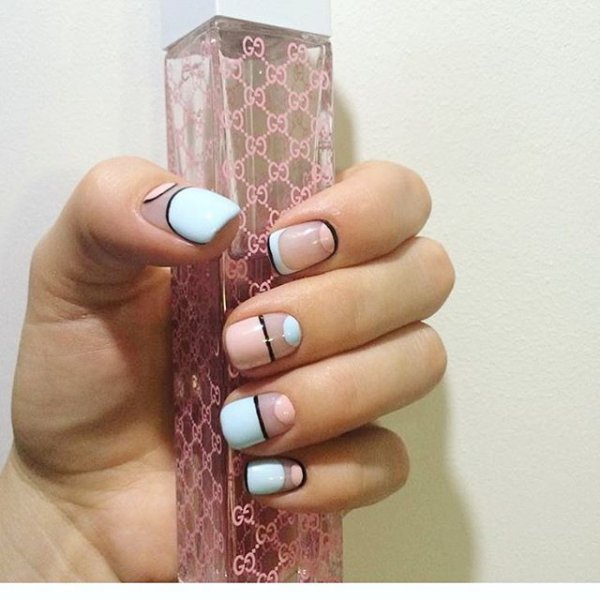 I really like the pastels paired with the black here. If you're feeling something a little more season-appropriate, why not use yellows, oranges, purples, and navy blue.
Nail art is most definitely not just for long nails. Even if your nails are shorter than the ones in the photo, you can still recreate the design and it'll look just as good, trust me!
What do you think about nail art on short nails-yay or nay? Let us know in the comments!
---
Comments
Popular
Related
Recent