Instagram is a great place to go if you need inspiration for anything and doing your nails is no exception. There are loads of accounts that let you get new great ideas for nail art, the latest colors and trends and so much more. If you are as nail obsessed as I am, add these accounts to your feed right now.
---
1

Alicia Torello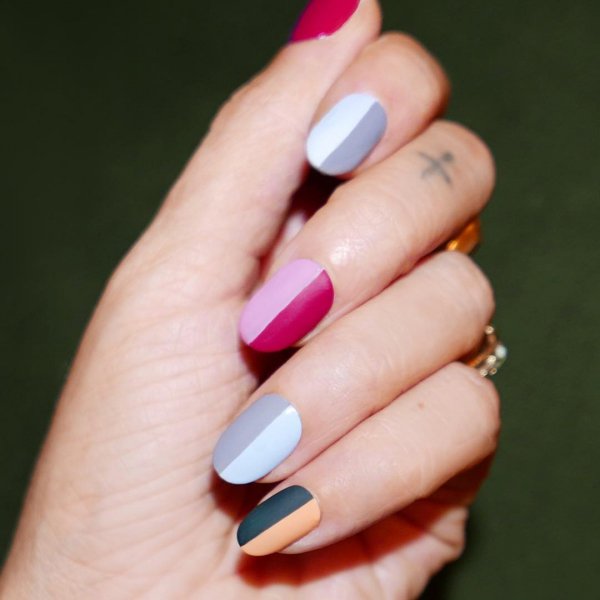 @aliciatnails
Her take on punk rock nail art really can't be beat. Her nails have been seen at the Met Gala, so you know they have to be great, right? Whether you like pointy, glam, rounded, shiny or matte, there is going to be something here for you to use. My favorite? The matte black with shiny black polka dots. Awesome!
---
2

Stephanie Stone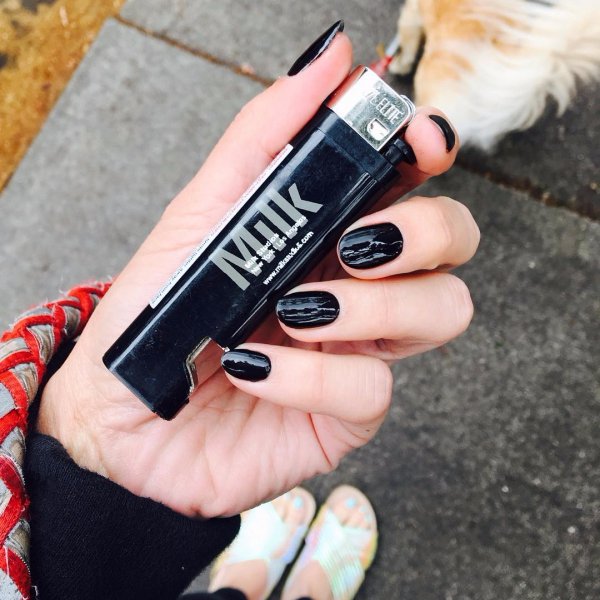 @stephstonenails
If you want to follow a nail artist to the stars, this one will make you happy. Stone does the nails of many celebs, including Demi Lovato and she can make some pretty intricate nail art designs. Think anime and adorable little animals. Even if you don't want to copy them, it's still really fun to look at them all. Hey. someday you may get brave and give them a go for yourself. And that's pretty cool!
3

Chelsea King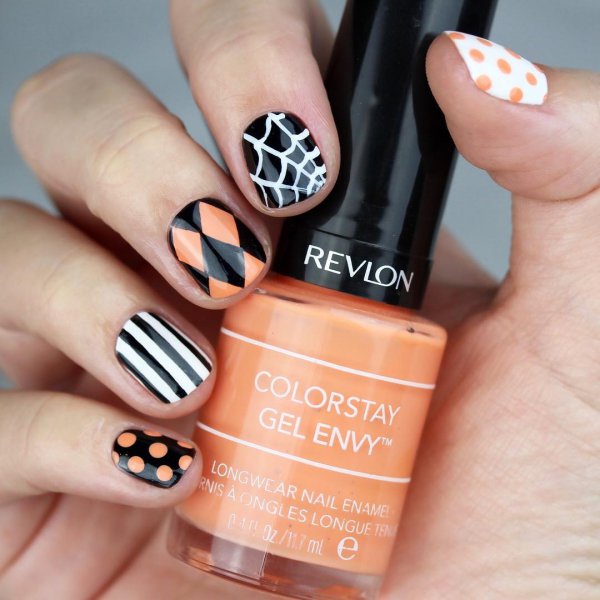 @chelseaqueen
If you're looking for nail ideas that are totally different, you will love this account. It's packed with fun colors, great textures and all the fun ideas that make funky nail art so much fun. There's always something new so come back everyday for fantastic ideas that will have everyone talking.
---
4

Lexi Martone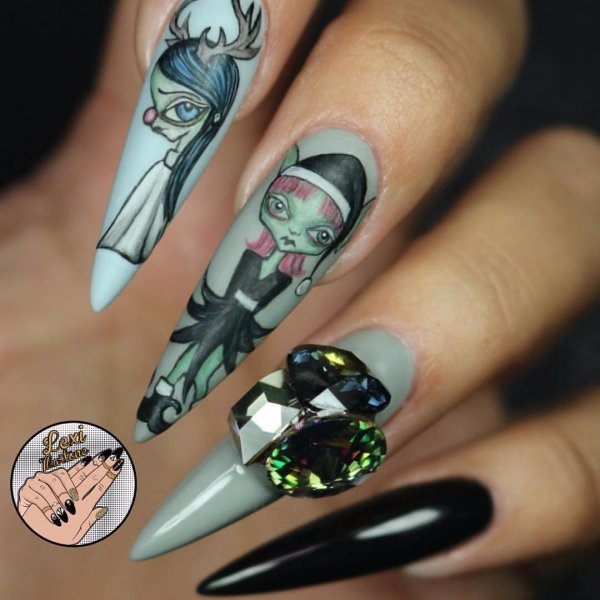 @leximartone
You will not believe the wonderful talent this girl has! She can create really detailed nail art, including your favorite Disney characters. When you need to get some inspiration, you won't be disappointed here. There's no way I could reproduce her work, but it's super fun to look at it.
---
5

Jessica Washick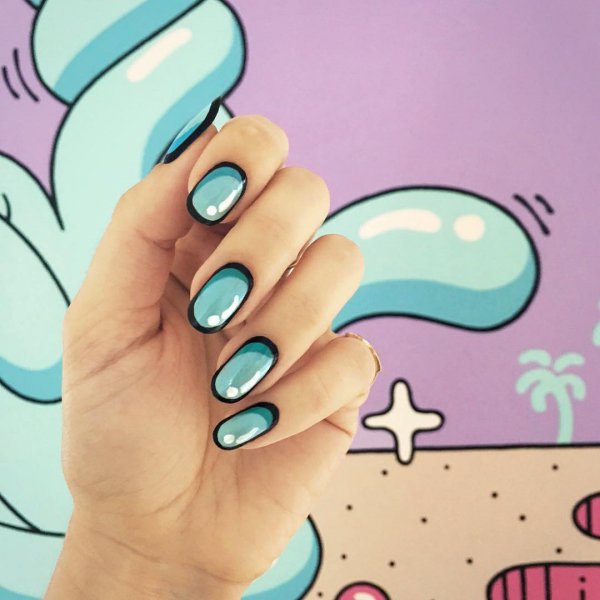 @jessicawashick
Washick is a color designer for Nike, so you know she has a good eye for the latest trends. She loves Deborah Lippman colors and is a huge fan of putting crystals on her nails. If you love girly manicures that sparkle and shine, this is definitely the account for you to follow. There's also plenty that isn't like that, so you can find just what you want and need, no matter what.
---
6

Madeline Poole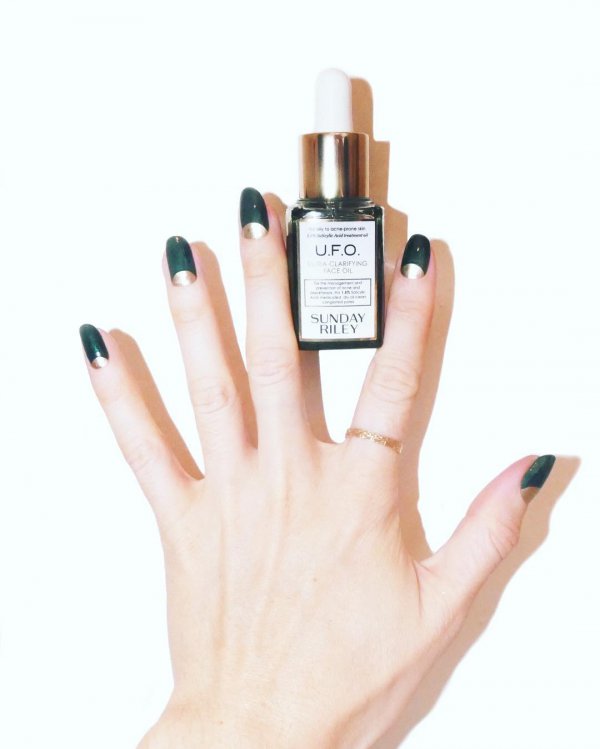 @mpnails
If you're wondering who invented the online manicure, this is the girl. She's a favorite on YouTube and can show you how to do some pretty awesome things to your nails. Poole is also a Sally Hansen beauty ambassador so you know she knows her stuff. You will love seeing her new creations and trying them out for yourself. If you want to know what the celebs are doing with their nails, this is the account to follow.
---
7

Miss Ladyfinger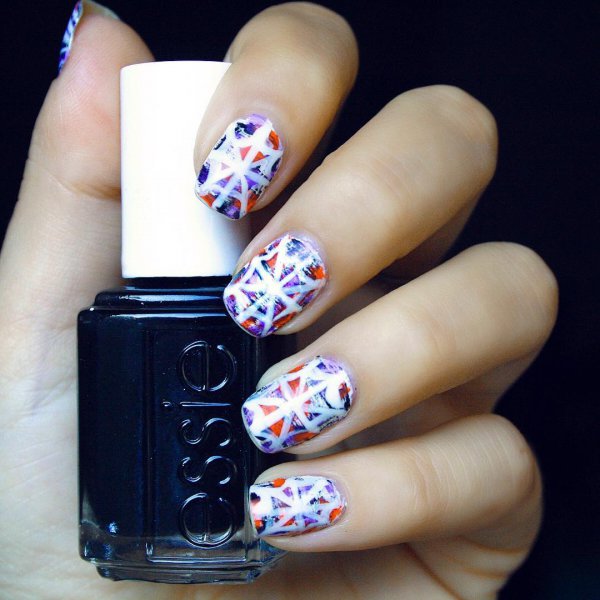 @missladyfinger
I love the name of this Instagram account. It's so perfect for something that's all about nails. This girl used to work in corporate America, but loves nail art so much that she quit her job to pursue her passion. She'll post all the latest from the runways, then a photo of her recreation of the best designs. You re going to love this!
Which one is your favorite? What other nail Instagram accounts should we all be following?
---
Comments
Popular
Related
Recent