Maybe you have your tried and true nail polish colors, or maybe you stay with the trends of the season, but either way, these new Essie colors are awesome. Whether you go for neutral shades, subtle colors or the brightest hues that nail polish has to offer, Essie has something to make you happy. I paint my nails all the time, so I'm pretty sure I need all these new Essie colors to get me through spring and summer.
---
1

Hide and Go Chic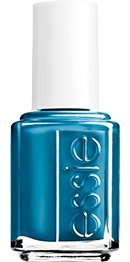 With so many colors hitting store shelves these days, don't be surprised to that one of the new Essie colors is a deep blue. This azure color is reminiscent of the ocean and will leave you ready for your spring sandals in no time. You'll love the subtle hint of sparkle the color offers, but you're also going to be impressed with how great this blue looks on your toenails and fingernails.
---
2

Serial Shopper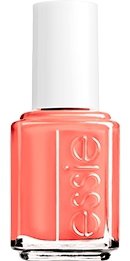 Nail polish colors are so fun! This orange-pink hue is called Serial Shopper and is just fun. You can't go wrong with a bright spring color to match any of your spring outfits. I love this color with pink, turquoise, lime green or white. I'm sure you'll agree that it's pretty awesome!
Trendinig Stories
More Stories ...
3

Too Taboo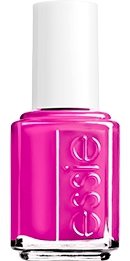 If you're a pink nail polish kind of girl, this is the color for you. It's a super bright, almost neon, shade of pink and is one of the girliest colors you'll find in the Essie line. I love this color for church or the office, but it's also perfect for a backyard party or a trip to the mall with your best friends. You can't go wrong adding this color to your nail polish collection.
---
4

Fashion Playground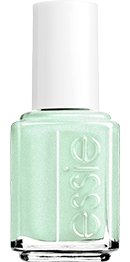 I'm sure you've noticed the huge popularity of mint green these days. You'll see it all over the place, from clothing to nail polish. That's what makes this lovely minty green shade such a perfect pick. Pair it with coral or blue and you'll make an impact that will get you tons of compliments.
---
5

Under the Twilight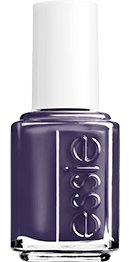 This purple shade is the perfect choice if you like to wear deep colors on your nails. It looks fabulous on both fingernails and toenails and pairs wonderfully with denim or sundresses for spring. If you do nail art, this is a great color for adding accents to your latest masterpiece.
---
6

Cocktails and Coconuts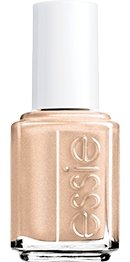 The name alone is enough to make me want to try it. This color is a neutral sand shade with a hint of shimmer. I know – beautiful, right? This nail polish is a great if you love to paint your nails, but don't want them to be so bright you can be seen across a room. It works great with pretty much any color you wear, so it's perfect for any outfit in your closet.
---
7

I'm Addicted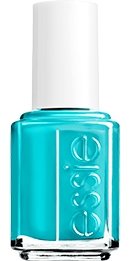 I am absolutely addicted to this color. This bright turquoise is perfect for spring, but it'll carry you into summer too. I love this color with orange or yellow and it looks awesome on toenails, so get ready to debut your new spring sandals. I can't get enough turquoise, and if you're the same way, this is the color for you!
I was super excited to see that Target carries Essie nail polish! Which shade is your favorite? Are you rushing to store to stock up on all these great new colors?
---
Comments
Popular
Related
Recent