China Glaze nail polishes have become so popular through the years because of great colors like the ones listed here. I love reading nail and nail color blogs and getting caught up in the excitement of a new collection. For the most part, for a modest amount you can purchase China Glaze nail polishes. Just watch out for the discontinued and hard to find shades, because those can easily go for $50 or more at auction.
---
1

Sea Spray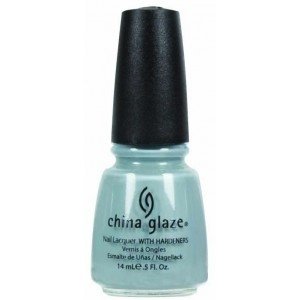 From the great nautical themed Anchors Away collection introduced in spring 2011, this is my favorite of all the China Glaze nail polishes. Sea Spray is a greyed out blue crème polish that applies flawlessly in 2 coats. There's just a bit of melancholy in this polish and because of that, I see it as the perfect end of summer shade.
---
2

White Cap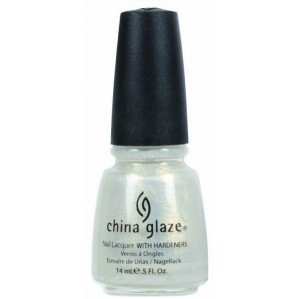 You're not going to wear this directly on your nails. This is a special effects topper with the most beautiful gold flecks. You might not think it would work, but layering this over Sea Spray is phenomenal. Then, go through your polish collection and find anything you would wear with gold jewelry and layer White Cap over it. Then come back and thank me. This is also from the Anchors Away collection.
3

For Audrey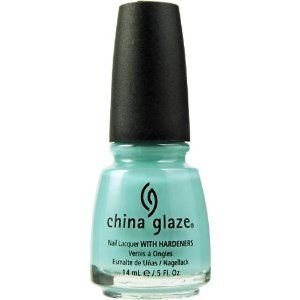 The Audrey in the title is Audrey Hepburn, and the shade in the bottle is as close as one can get to duplicate the iconic Tiffany blue. This is quite possibly China Glaze's bestselling color, and if it's not, it should be. The formula on this is great and 2 coats will give a beautiful opaque finish. Add a fast drying shiny top coat and you're paparazzi ready! From the Something Blue collection.
---
4

Galactic Gray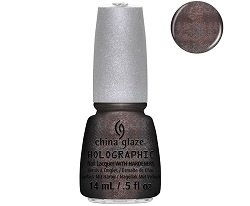 A gorgeous dark gray linear holographic polish and the standout of the Hologlam Collection. This is not an in your face holo polish, but it's still beautiful and interesting. Some people have good results using this without any base coat, while others use a specially made base coat for holo polish, such as Nfu-Oh Aqua Base.
---
5

DV8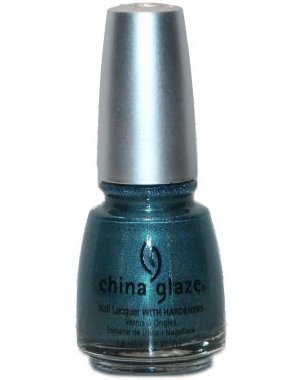 This is a teal linear holo polish from the acclaimed and discontinued OMG Collection. You can find a bottle on eBay for an astronomical price. If it's the last shade you need to complete the set of 12, you might want to go for it. Otherwise, lots of other brands from small indie companies are putting out holos.
---
6

Ruby Pumps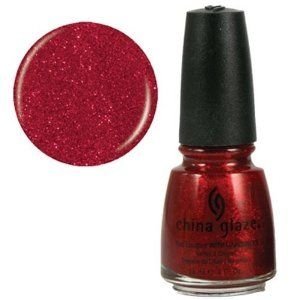 As beautiful as this is alone, it's incredible over black. This is from the Wizard of Ooh Ahz collection 2009. Like the name says, the shade is ruby red and contains deep red shimmer. If you're a lover of red polish, this one has to be in your collection.
---
7

Rare & Radiant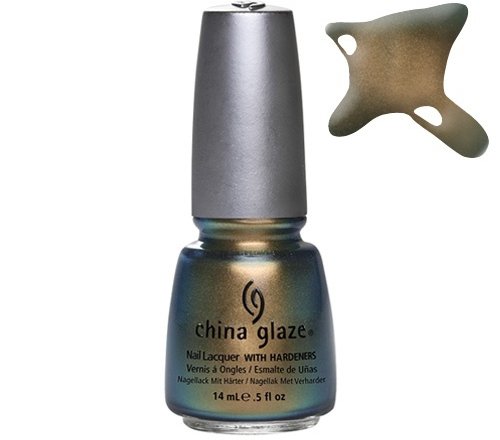 If you don't already have an inexpensive dupe for Chanel's Peridot, grab a bottle of Rare & Radiant, which actually has a nicer brush to work with than the Chanel. This is a great summer color and looks exquisite with gold jewelry. From the New Bohemian Collection.
These are some of my favorite China Glaze shades and if you're good at nail art, you can make some beautiful designs using these colors as a base. Do you use this brand? Have you tried any of these colors?
---
Comments
Popular
Related
Recent