Metallic nail polishes are at the top of the list of this season's hottest nail trends. From light pearly shades to high intensity colours, a metallic nail polish is a guaranteed way of adding some glitz and glamour to your look. There's a metallic shade for nearly every style and occasion, so there's no excuse not to wear metallics this season! Check out the following magical metallic nail polishes.
---
1

Pearlescent Nail Polish

Ease your way into the world of metallic nail polishes with a light pearly nail polish. It'll give a hint of metallic shimmer and colour, but won't be too overpowering. This 'Pearly Queen' shade from Rimmel is a great place to get started, and brands like Deborah Lippmann are also worth checking out.
2

Two-Tone Nail Polish

Metallic nail polishes are great because they can sometimes give the effect of changing colour. Depending on where the colour hits, this Chanel polish in 'Peridot' can create an almost ombre effect on your nails. You could also try OPI, Forever 21, and Deborah Lippmann for similar nail polishes in this golden green colour.
---
3

Copper Nail Polish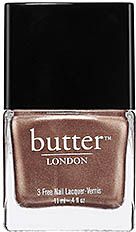 Warm up your nails with a luxe copper nail polish. It's much warmer than your cool gold polishes and looks equally as stylish. This polish by Butter London is part of their winter collection and will set you back around $15. You could also try similar colours by Revlon and Sally Hansen.
---
4

Icy Silver Nail Polish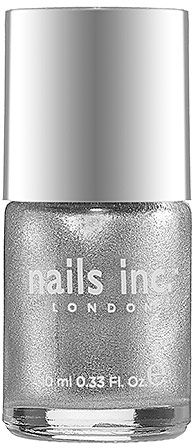 If you're not a fan of gold or copper tones, then try a metallic silver shade instead. This season, silver nail polishes that have an almost-white appearance will be popular. This icy silver polish by Nails Inc. London is a great option. Also check out Essie, Revlon, and Sally Hansen for similar shades.
---
5

Deep Purple Nail Polish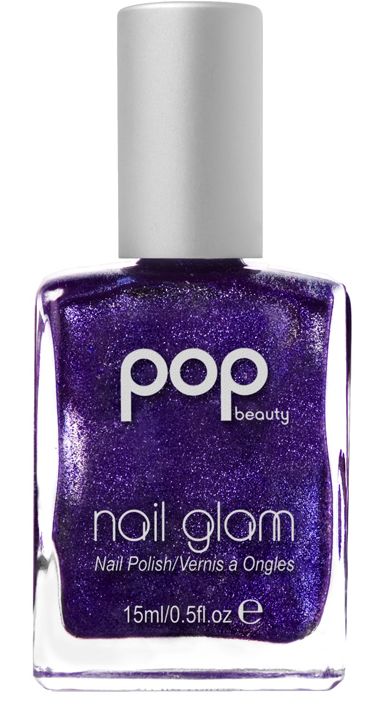 Rich, jewel toned colours will definitely make a statement this season. Try painting your nails with a deep purple nail polish like this one by Pop Beauty. They'd look great teamed with plenty of chunky cocktail rings and bracelets. You could also splash out on versions by Butter London or experiment with ones from Maybelline.
---
6

Light Gold Nail Polish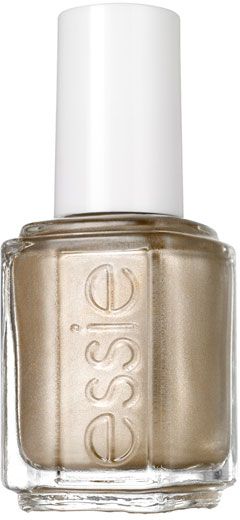 Light gold nail polish is a great everyday option. It's a much more wearable alternative to deep yellow-gold or chrome polishes. Essie is a cult nail polish brand and their 'Good as Gold' nail polish is definitely worth a try. Also check out Illamasqua, Topshop, and NARS for some glamorous gold nail polish shades.
---
7

Emerald Nail Polish

Emerald is the colour of the year, so show your knowledge of colour trends by painting your nails a deep green metallic shade. This metallic blue-green polish from Sephora by OPI is an on-trend option.
---
8

Peachy Nail Polish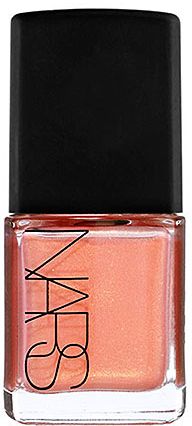 If you're a fan of soft nail colours, try a peachy pink metallic shade. It's not too over the top but will still add some beautiful colour to your nails. This NARS nail polish in 'Orgasm' is a great example but pretty pricey at $18. You can, however, pick up a similar shade at Forever 21 for under $4.
---
9

Black Metallic Nail Polish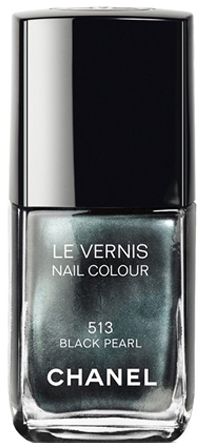 Black nail polish had its moment a few years ago but the flat nature of the colour makes it kind of dull. This is easily fixed with a metallic black nail polish. That extra shimmer you get from metallics adds another dimension to your nails. Instead of grungy, this season's metallic black nail polish can look quite sophisticated.
As you can see, there's plenty to go around when it comes to metallic nail polishes this season. Whether you prefer understated glamour or high intensity shimmer and shine, metallic polishes will definitely jazz up your look. Which of these metallic nail polishes do you like best?
---
Popular
Related
Recent