Have you noticed all the fabulous new celebrity nail polishes?! From reality stars to singing sensations, it seems like everyone has their own line of nail polish. So if you're a fellow polish addict like myself and like to show your love for your favorite celeb by sporting their brand of lacquer, take a look at these amazing celebrity nail polishes!
---
1

Selena Gomez Inner Sparkle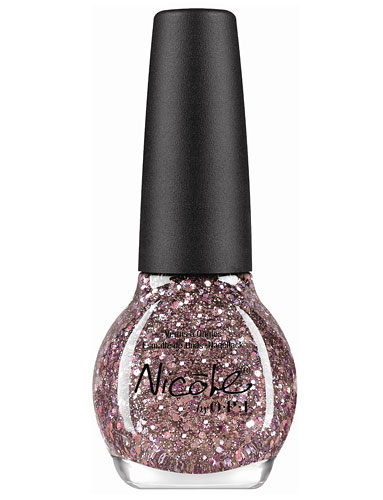 One of the newest celebrity nail polishes to try is singer Selena Gomez's new line through Nicole by OPI. The collection has 14 shades ranging from punchy, solid colors to glittery top coats, but Inner Sparkle is one of the stand-out shades. This flirty polish contains tons of pink and purple hexagons along with tiny bits of silver glitter. Wear this alone or top off a plain black or pink mani!
2

Mariah Carey Stay the Night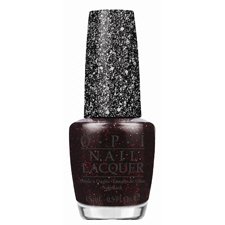 If you're looking for a new type of nail polish finish, try out Mariah Carey's OPI collection. Four of the nail polishes in her collection feature a new, grittier-looking nail polish called Liquid Sand, with the shade Stay the Night being one of the best of the bunch. This dark brown shade contains bits of black and red hex glitter that really stand out against the dark shade and look vampy yet festive!
---
3

Kim Kardashian Kim-pletely in Love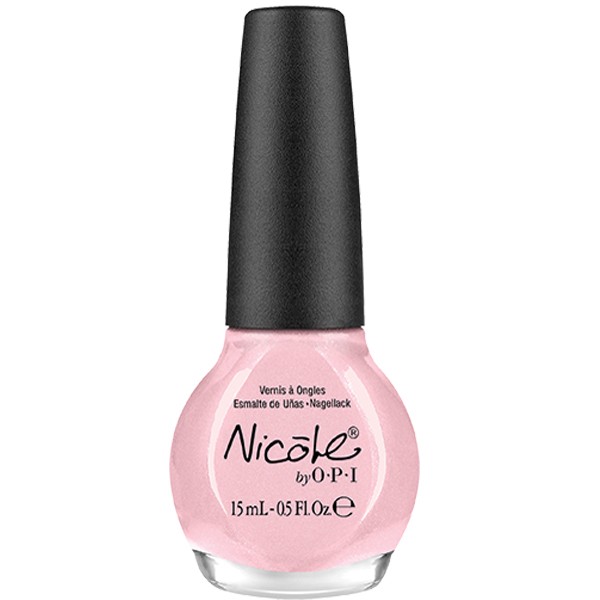 If you've been on the hunt for the perfect pale pink nail polish, look no further than Kim-pletely in Love! This celebrity nail polish is perfect anytime you want a romantic yet understated look to your nails. With Valentine's Day coming up, this sheer pink nail color is a great way to celebrate the holiday or revel in your single status!
---
4

Deborah Lippmann Girls Nail Collection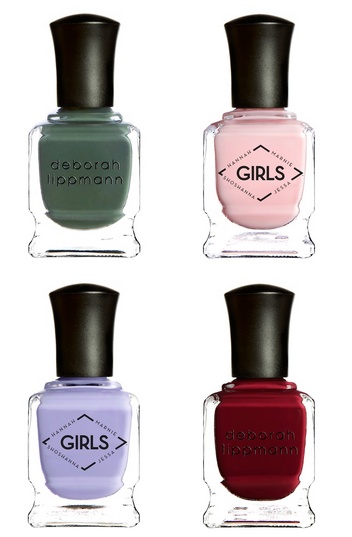 If you love HBO's Girls as much as I do, you're definitely going to want to get your hands on this limited edition set of nail polishes! Choose from "hapless hunter green" Hannah, "prim and proper pink" Marnie, "bohemian burgundy" Jessa and "virtuous vivid violet" Shoshanna. Wear your favorite Girls character or wear whatever Girls character you're feeling like that particular day!
---
5

Justin Bieber My Lifesaver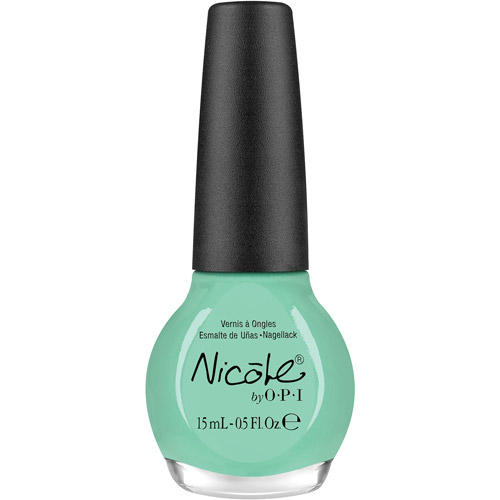 This celebrity nail polish is probably one of the most unexpected yet popular lines of nail polish. The Biebs' nail polish line sold over a million bottles and you've gotta admit My Lifesaver is a pretty snazzy shade of mint green! This soft yet very vivid shade is perfect to give your nails a pop of color to brighten up any ensemble!
---
6

Nicki Minaj Did It on 'Em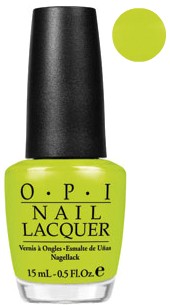 When I first saw this celebrity nail polish, I thought it was a perfect match for Nicki Minaj's sassy personality! Of the six colors in the collection, Did It On 'Em is definitely the brightest! It's a fun chartreuse color that would make a great addition to any nail polish collection. This shade is striking on its own or layered with one of the glitter polishes in Minaj's collection!
---
7

Fergie Make Them Boys Go Loco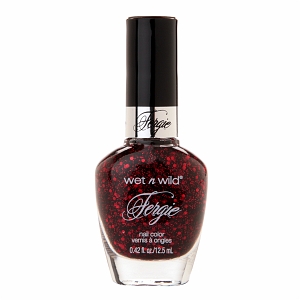 If you love red nail polish but you're tired of wearing the same shades, Make Them Boys Go Loco could be the answer to your nail polish dilemma! This vibrant, red glitter can be worn in layers alone or it looks absolutely amazing over black nail polish. If you're looking for a low-cost dupe to Deborah Lippmann's Ruby Red Slippers, this is a pretty close match!
Celebrities seem to put their name behind a ton of things but I think these celebrity nail polishes are a pretty big hit! Even if you're not the biggest fan of any of these particular celebs, there's nothing wrong with wearing their incredible nail polish shades, right?! Do you own any celebrity nail polishes? What's your favorite?
---
Comments
Popular
Related
Recent