I've purchased a few crackle nail polishes and absolutely love the effect that they give! Each time I apply the nail polish, I can't help but marvel as the cracks take shape in front of my eyes! The designs are to die for! There are so many brands on the market to choose from, but I've brought you the best crackle nail polishes out there!
---
1

Sally Hansen Crackle Overcoat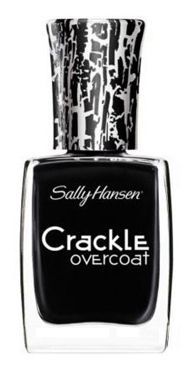 This is my favorite out of all of the crackle nail polishes because it creates the perfect crackle texture. It's not too much crackle, but not too little either. The key to getting the perfect crackle with this nail polish is to put on a light coat. If you put too thick of a coat of crackle on, it doesn't crackle well at all. You may need to try it a few times in order to get the perfect look, but it's totally worth it!
2

Barry M Nail Effects Black Magic
This product has rave reviews! This polish doesn't chip easily and apparently dries pretty quickly too! The technique to applying this polish is similar to the application of the Sally Hansen nail polish. You must only use one coat. The other key is to not go over it or it'll ruin the crackle effect. A quick, smooth first application is all that's needed!
---
3

China Glaze Crackle Shatter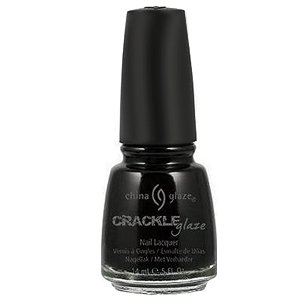 I love that this crackle nail polish comes in multiple colors! Make sure to get a nice, thin, even coat on the first shot for best results. By dipping the brush deeply into the bottle to make sure the brush is fully coated with nail polish, you'll eliminate any mistakes and get a smoother finished product! Also, make sure not to apply too thick of a coat or it may split more than crackle.
---
4

OPI Shatter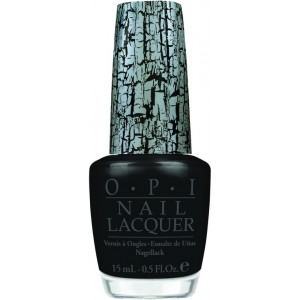 This nail polish is a bit on the expensive side. Plus, after a month or two, it may get thick and hard to apply. You also have to be careful how thick the coat you apply is. It definitely does create a nice crackle effect though!
---
5

Bari Pure Ice Crackle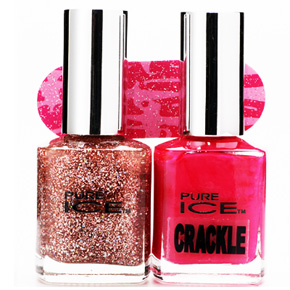 I love that this crackle comes in glitter! Plus, it's one of the cheapest crackle nail polishes out there! The best part is that even though it's cheap, it works quite well! Surprisingly, it's not as sheer as the other pure ice nail polishes on the market!
---
6

Mia Secret Crackle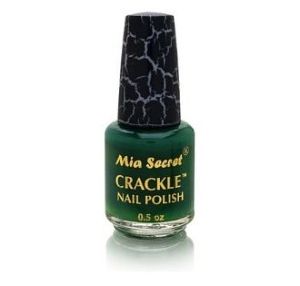 This nail polish is so cheap and the effects are comparable to the expensive OPI shatter nail polish. It doesn't dry super fast, but the results are pretty good. And for the price, you can't beat it!
---
7

Nails, INC Special Effects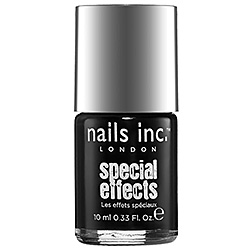 This crackle nail polish comes in pink, black, gold and silver glitter! With this nail polish, you can apply the crackle on top of a base coat that is still wet. It'll help it crackle more! Be a bit more generous when it comes to your nail polish coat with this polish – it seems to work better and give you a nicer cracked finish!
Altogether, the cracked look is pretty neat! The nice part is that when your nail polish chips, it looks like it's just part of the effect! Bonus! I've always been partial to the cracked look because it's something different and unique. How do you feel about crackle nails, ladies? Do you have another crackle nail polish that tops your list? Do share! I'd love to hear from you!
---
Comments
Popular
Related
Recent