I'm sure you've seen the latest trend where one nail is painted a different color than the others, so I guess it's a good idea to have some great nail color combinations in case you want to try the look. Typically, it's the ring finger that features a color that differs from the other nails, but I suppose you can go crazy and try the trend any way you like. Many people are also trying stripes and polka dots so you'll need some great nail color combinations for those styles too! Give these a try, but don't be afraid to clue me in to some others too!
---
1

Black and White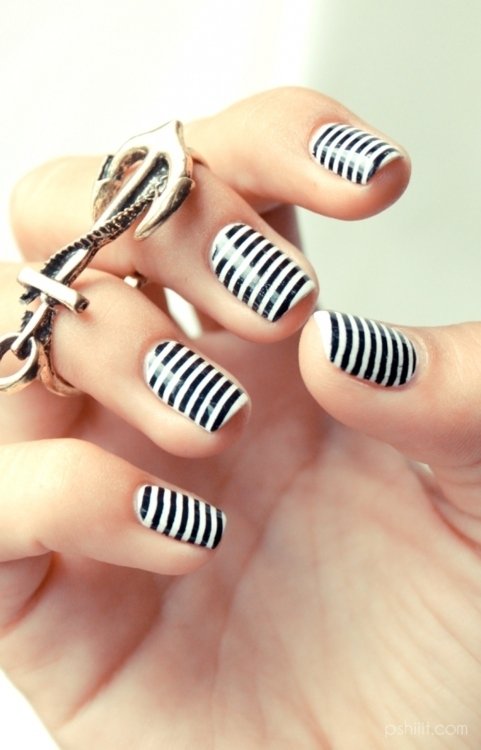 Black and white is perhaps one of the hottest nail color combinations you'll see. Imagine the dramatic effect that having eight white nails and two black ones creates. Or vice versa, with the statement nail being white. This is a great combination to try with your favorite brightly colored outfits. It's also trendy, but classic enough that you might even get away with it at the office.
2

Black and Pink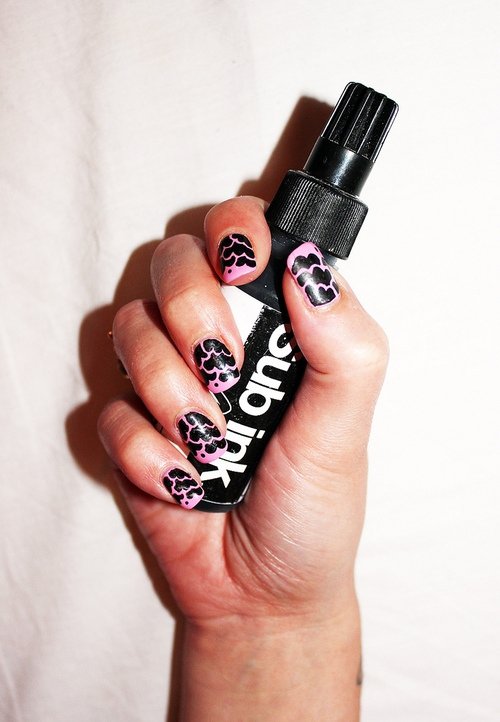 There's just something about black and pink that looks so feminine and stylish at the same time. I'd recommend painting all your nails pink except for that one statement nail. Make that one black. It's a fun way to play the color combination with your clothes and you can rock the combination with neutrals and colors at the same time. That means your manicure will last for days, no matter what you're wearing.
---
3

Orange and Pink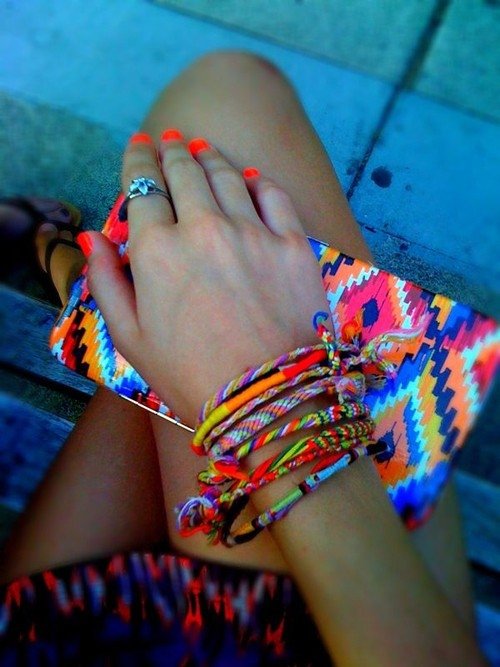 The combination of orange and pink just screams summertime to me, so that makes it a fun option for welcoming in the warm weather and having some fun with your fingernails too. The colors are close enough on the spectrum that the statement nail won't be glaringly obvious. This combination is also a fun option for creating ombre nails.
---
4

Turquoise and Yellow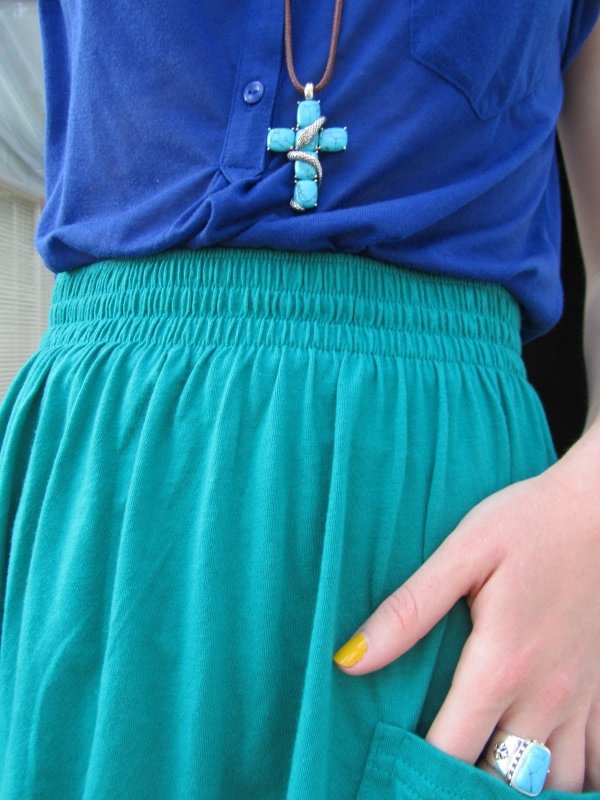 Combining turquoise and yellow is perfect for spring. By painting all but one of your nails yellow and adding one turquoise nail, you can welcome in the season without looking like an Easter egg. Of course, you can also do your nails turquoise with only one yellow one. Wearing those colors on your nails lets you play the pastel trend without having to wear it head to toe.
---
5

Navy Blue and Silver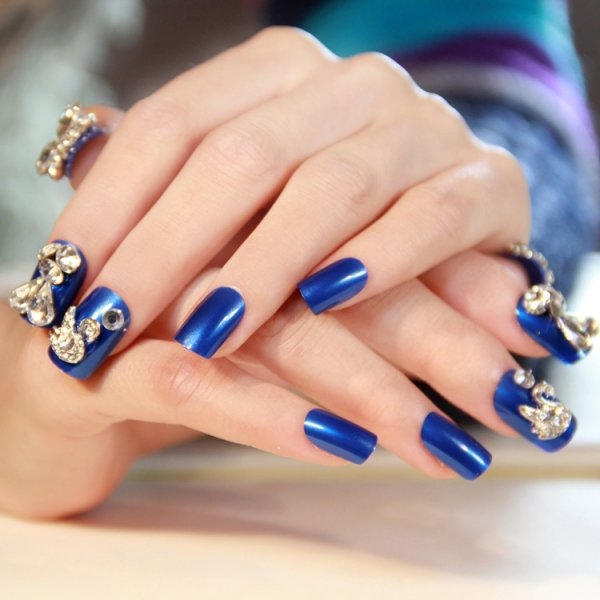 You can't go wrong with navy blue and silver. The combination is so elegant and you can rock the dual colored fingernail trend virtually anywhere because this combination is subtle and classic. Try it for church, the office or a night out on the town with your friends. That one silver nail gives you just the right amount of sparkle without leaving your manicure looking like a disco ball.
---
6

Purple and Pink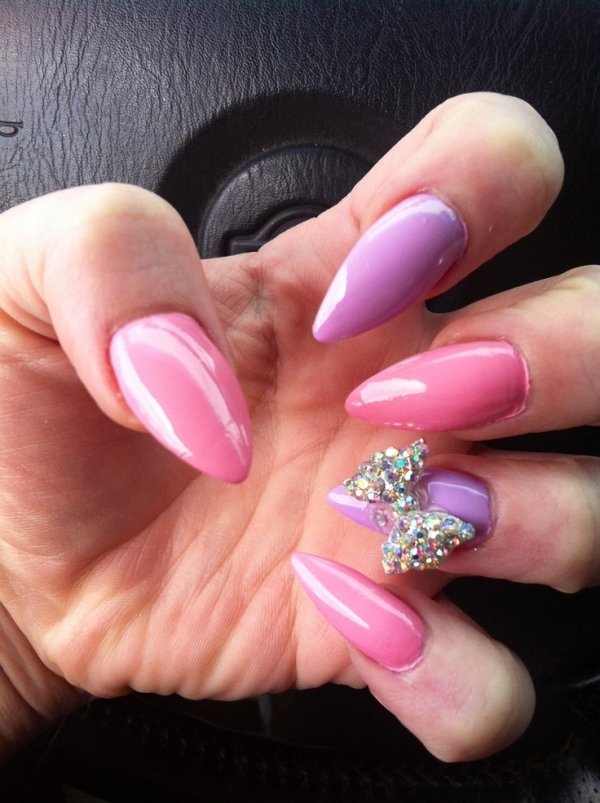 When I wear purple and pink together it evokes memories of girly childhood, but it's important to keep the combination on a more adult level. That makes purple and pink on your nails the perfect choice. The best part is you can mix and match which color is the statement nail, or you can even try an ombre or French manicure look with the two colors.
---
7

Burgundy and Grey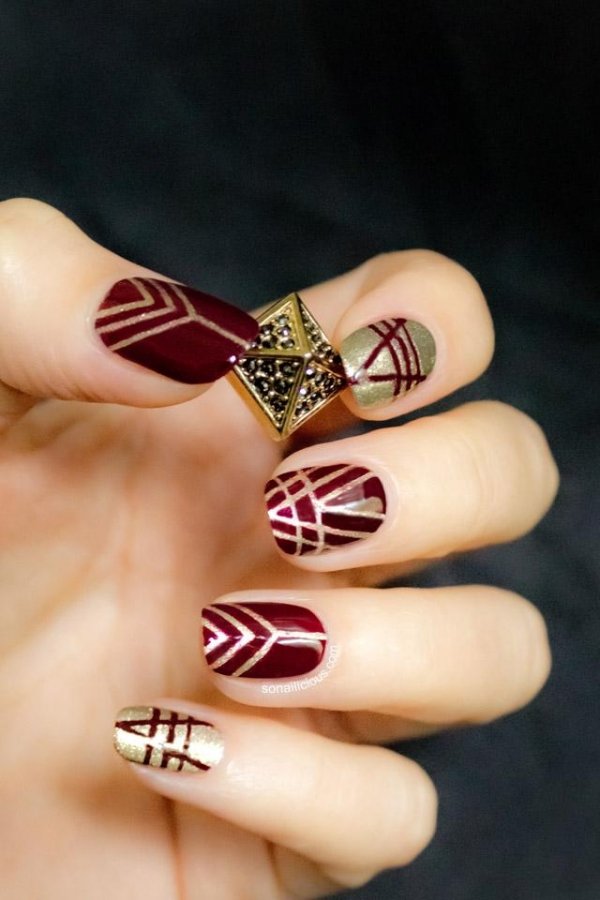 I love burgundy and grey together. It's a great color scheme for a bedroom, kitchen or living room, but it's also ideal for a fancy, attention getting manicure. I prefer to go all grey except for that one nail being burgundy, but you can do it either way.
What's your favorite color combination on your nails? Have you given in to the one nail trend? Let me know what you think!
---
Comments
Popular
Related
Recent