I've become obsessed with textured nail polishes lately! They are totally trending! Plus, there are so many neat collections emerging, ranging from animal skin to sugar coated! Pick your favorite textured nail polishes from the list below and try them out!
---
1

Zoya Pixie Dust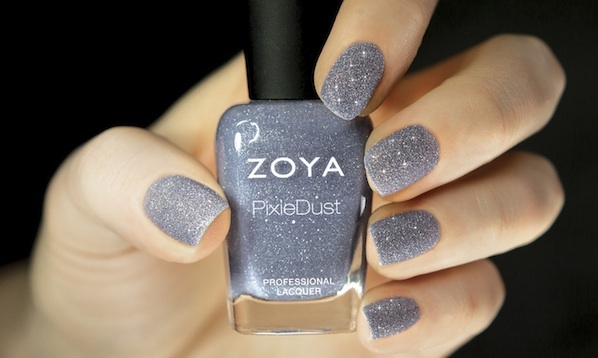 This one tops my list of textured nail polishes! I want one in every color! I can't wait to get my hands on this collection! If you like glitz and glam, this nail polish is perfect for you! This nail polish will surely captivate you too; it looks just like so-called pixie dust! There's plenty of super sparkly teeny tiny specks of glitter in every bottle! How could you resist? I sure can't! Pick it up at Zoya.com.
2

Essie RepStyle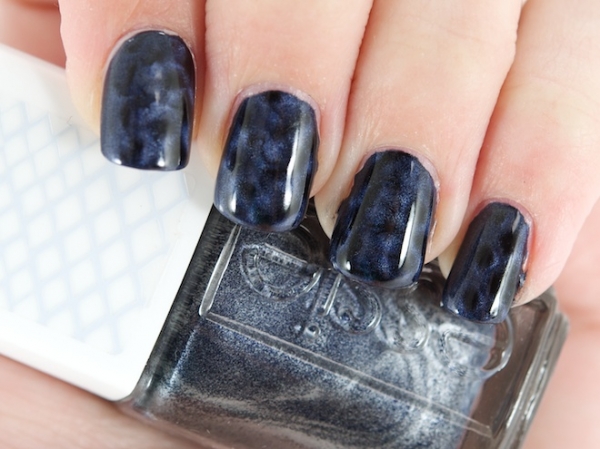 For a crazier look, get your hands on Essie's RepStyle line of textured nail polishes! Use the attached magnet to get a nice reptile-skin pattern! They offer snakeskin in a variety of colors, along with crocodile as well! How cool is that? I've tried the crocodile one before and it came out fabulous! This nail polish is perfect for those of you who want to try something a little different! You can pick up the collection at Essie.com.
---
3

China Glaze Texture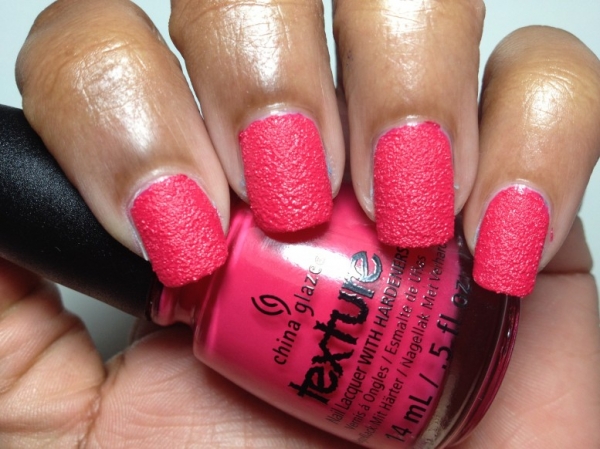 China Glaze's collection is less sparkly than many other textured nail polishes on the market, but the color palette is gorgeous! This line is perfect for everyday wear! I especially love the Itty Bitty & Gritty one; it's a gorgeous watermelon pink! The texture is similar to sandpaper, but smoother!! You can pick them up on Amazon.
---
4

Nicole by OPI Texture Coat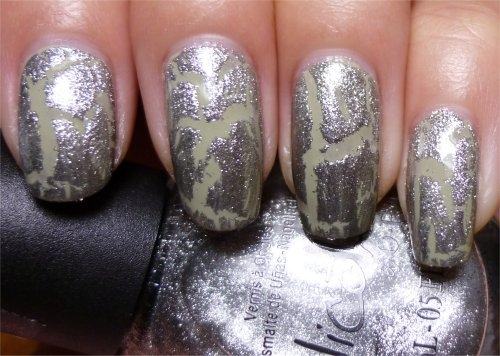 This texture nail polish is similar to OPI's shattered line except that this line comes in glitter. I'm a sucker for crackle nail polishes, so I just couldn't help but put this one on the list! I hope you ladies enjoy it as much as I do! You can purchase them at NicoleByOPI.com.
---
5

Sally Hansen Sugar Coat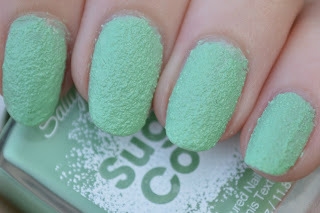 This textured nail polish is similar to the China Glaze Texture nail polish except that it looks like little tiny sugar crystals are stuck inside the polish; it's a neat effect! I really love their bright candylicious colors! You can check them out at SallyHansen.com.
---
6

Invogue Feather Effect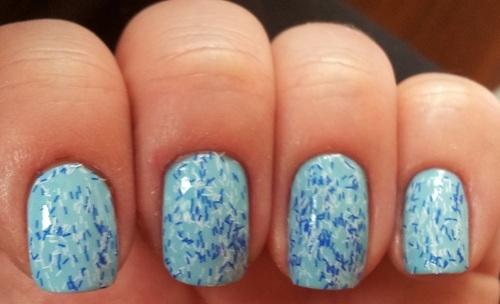 These are just so awesome; I can't get over them! They totally look like what the name suggests: feathers! And lots of them! Not to mention they're sparkly too! How could you go wrong? You can purchase them at SuperDrug.com.
---
7

Nails Inc. Leather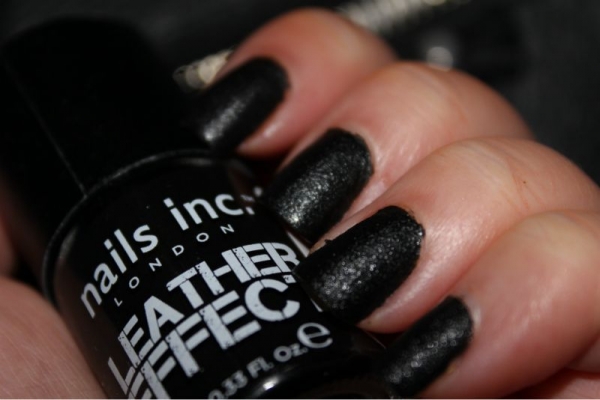 I never would have thought of wearing leather on my nails, but hey, this nail polish is pretty cool! It's very unique and will look perfect with a nice leather jacket! This nail polish will add some attitude to your outfit! You can purchase them at Sephora.
After discovering these fabulous seven nail polishes, I can't help but fall in love! How about you; are you a fan of textured nail polishes or do you prefer shiny, flat nail polishes instead? The thing about nail polishes is that there are so many on the market and companies are constantly releasing more, so you're bound to find some that you can't live without! That being said, did you like any of the ones on this list? If so, which ones?
---
Comments
Popular
Related
Recent