Express yourself with a manicure by following these tips for painting your nails in a bold color. Using color is the easiest way to stand out from a crowd and inject an effortless bold pop into your wardrobe. This season your nails are blank canvases just waiting to be painted and decorated, so go ahead and give your nails the opportunity to shine with these 7 tips for painting your nails in a bold color.
---
1

Select the Perfect Color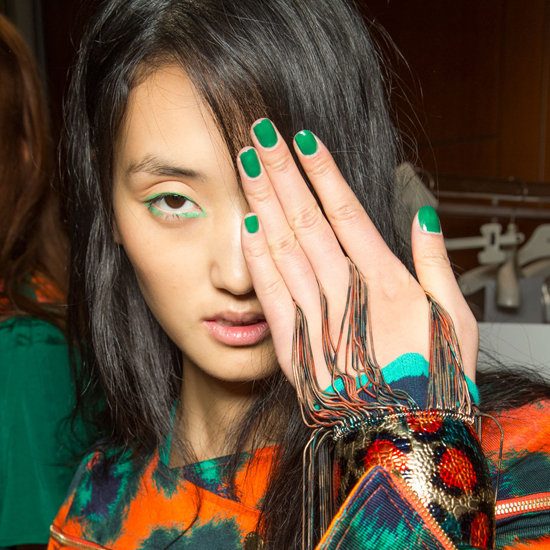 Selecting the perfect color when painting your nails is crucial to creating the perfect manicure. It's also one of the best tips for painting your nails in a bold color. Buy colors that match the occasion. Opt for a bright, glittery polish for nights out on the town or a dark bold color for everyday wear. Generally shades that match your favorite facial makeup will suit your hands and feet, as these tones will work to complement your skin tone. If you're fair skinned, avoid bright reds, oranges or yellows, as these can wash you out. Darker skin tones can generally get away with more colors as rich, jewel tones complement their skin and bright, neon hues tend to make darker skin tones pop and look more tanned.
---
2

Shape up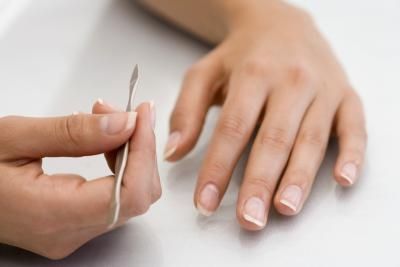 Get your nails in shape by maintaining your cuticles and nail beds regularly. Push and trim your cuticles back and keep nail grooves clean to help your lacquer stay put and in place for a perfectly polished manicure. Doing this gives your nail polish clear boundaries to stay within and avoids messy paint jobs with little to no clean up afterwards.
3

Consider the Season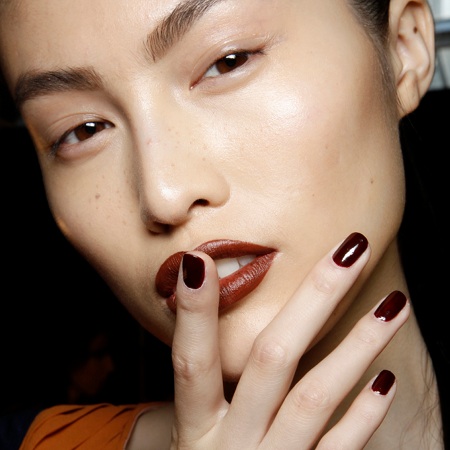 Although there are many seasonless polishes you can wear throughout the year, a bold polish is not one of them. Do consider the season when you're ready to give yourself a bold colored manicure. Generally softer, brighter shades or neons are best suited during the spring and summer months, where deep, saturated jewel tones make for the perfect fare for fall and winter.
---
4

Double up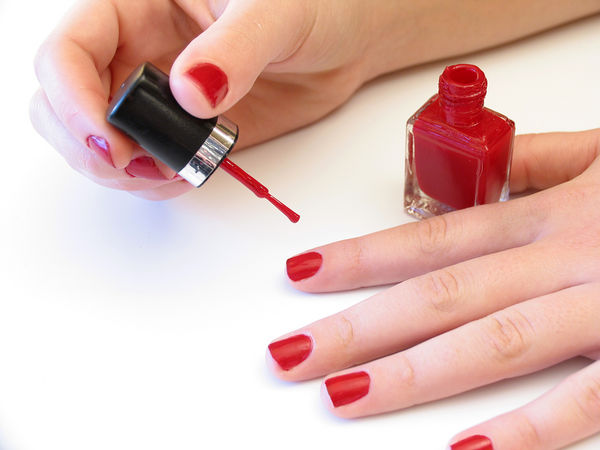 Add a second coat to your nails for precision polish and extra durability throughout your manicure's wear. By adding a second coat, your bold color will be enhanced and evened out for a cohesive flawless manicure. Depending on the bold color you choose, two coats should add just the right amount of polish and finishing touch to your talons.
---
5

Dry Time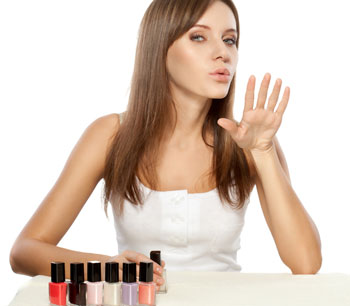 Allow enough time for your nails to dry so you don't wreck your fresh coat of paint and newly decorated nails. If you manage to ruin your nails before they're dry, think about investing in a quick drying solution like instant dry drops. They help speed up the process and let your nails harden and set before you move on to other activities.
---
6

Touch up Time

When it comes to manicure wear and tear nothing is more noticeable than chipped or flaking bold polish. To keep your nails looking in tiptop shape, remember to create time for touch ups to maintain your manicure. By regularly touching up your manicure you can maximize your bold polish's longevity to stay chic for longer.
---
7

Clean It up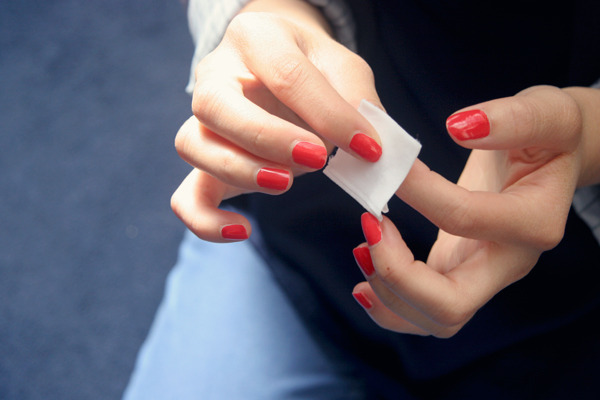 When it is time to finally remove your polish, it can sometimes be a little tricky to get bold color off your nice nails. Investing in a good quality nail polish remover will save you tons of time, hassle and ultimately your nails from becoming dry and brittle.
Regardless of the occasion, follow these simple, quick and effective tips for painting your nails in a bold color to add the right polished pop to your manicure. Factor in everything from skin tone to season to touch up time and shape when it comes to lacquering up in a bold color. By simply following these 7 easy tips for painting your nails in a bold color you'll have a flawless finish no one will be able to take their eyes off of. What are some of your tips for painting your nails in a bold color? Which bold colors are your favorite to wear?
Top Image Source: vogue.com
---
Popular
Related
Recent