If you've been following the nail trends lately, you've probably noticed that a lot of people make nail designs using tape. By using tape, nail art becomes easier by helping to create patterns and crisp lines. There are many ways to make nail designs using tape and I've included the top seven ways below.
---
1

Lace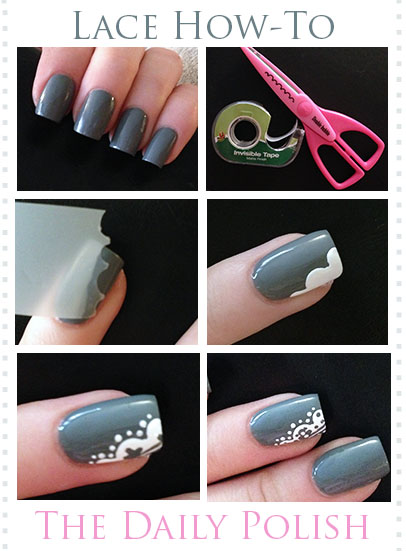 This is my all-time favorite way to make nail designs using tape. All you need is some scotch tape and a pair of "crazy scissors" (pictured above!). Cut your scotch tape with the "crazy scissors" to create a lace-like edge. Then, use a dotting tool to make dots around and inside the curved areas of the "lace." It's easy as that! You'll have an elegant look in a matter of minutes!
---
2

Geometric Shapes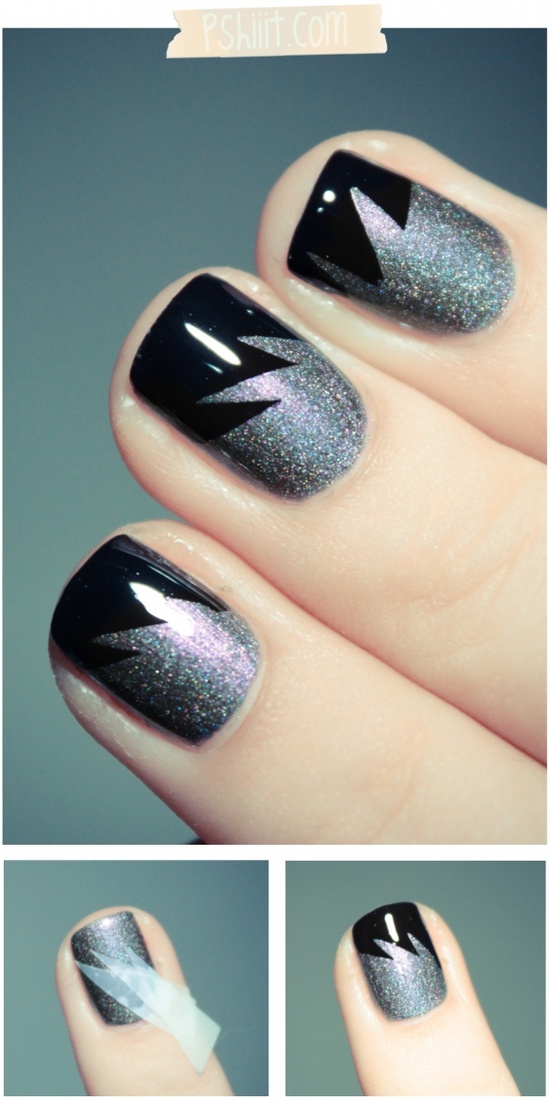 You can use tape to make geometric shapes by placing the tape at different angles and then painting your nail with the polish. Once it dries, gently peel off the tape and your design should be crisp and perfect!
---
3

The Perfect French Manicure

Use tape to make both a straight line for a french manicure and to help determine how much of your nail should be painted a different color for that perfect French tip! Even if you don't have a steady hand, you should be fine, since the tape creates a nice boundary for you to follow.
---
4

Heart Decals

I love this idea! You just need a shape puncher. You can pick one up at your local office supply store. Then, take a strip of tape and punch a shape into the tape. Next, apply the tape to your nail and position it where you want the shape to be seen. Lastly, just paint the shape and let it dry! Ta-da!
---
5

Nail Stickers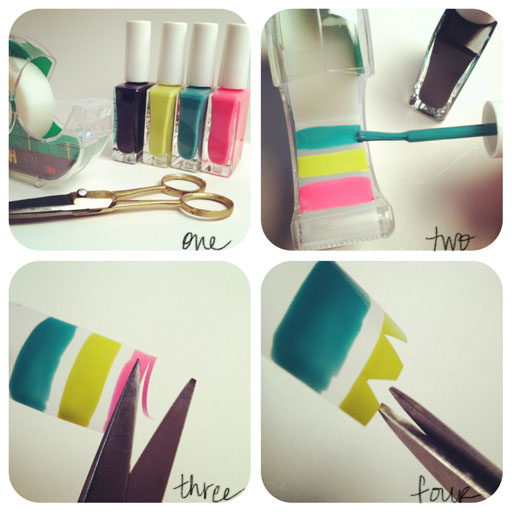 I love this idea too! It's super easy! All you have to do is take a strip of tape, paint it with the nail polish you want, let it dry and cut it into small shapes. Then, you just need to stick them to your nail and top with a clear nail polish coat to make sure they stay in place!
---
6

Patterns

Similar to number 1, you can uses "crazy scissors" to make different patterns. Since you can get crazy scissors with any type of design you want, all you have to do is cut a strip of tape with those scissors, place the tape on your nail and paint where you want the pattern to show up. It's as easy and quick as that!
7

A Straight Line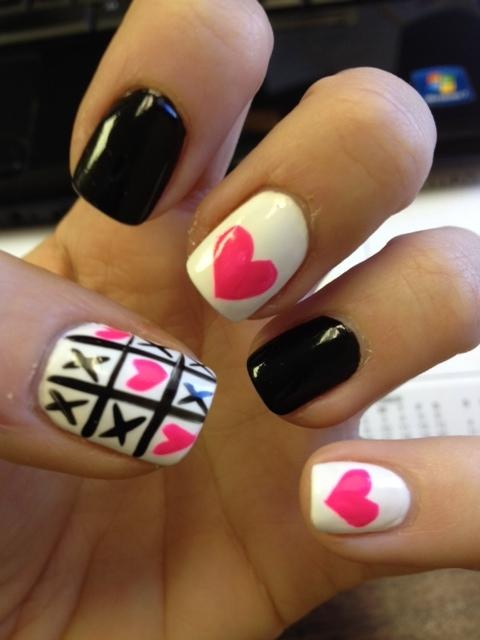 Similar to number 3, you can use the tape to make a straight line of any kind. Whether you want to make a horizontal, vertical or diagonal line, the tape provides a wonderfully crisp line to work with. Simply place the tape where you want to create the line and polish it accordingly.
**Note: When using tape, make sure to remove some of the stickiness by putting it on your palm first. It'll lessen the chance of your nail polish coming off when you finish polishing.
Do you use tape to help you make nail designs? If so, have you tried any of these nail designs listed above? If not, will you try any of them out? They're so simple to do and look absolutely fabulous!
---
Comments
Popular
Related
Recent