As a former nail biter who still messes with her cuticles, I'm constantly on the lookout for the best cuticle creams to help my nails and fingertips look their best. I bit my nails for most of my life. I think I started at 5 and didn't stop for good until 25. As you might imagine, my poor nails still have their quirks. Worse is my tendency to pick at my cuticles when I get nervous or stressed – because that's when I used to start gnawing. If you're a nail biter, if you used to be, or even if you're a cuticle picker, you know how tempting it is to keep messing with the skin around your nails – and how painful. Instead of worrying that your nails look unsightly, try to find the best cuticle creams for you, the ones that keep you from picking or nibbling.
---
1

Curel Hand & Cuticle Therapy Cream

If you wash your hands a lot during the day, your cuticles probably look and feel even worse. Not only do you need the best cuticle creams for smoothing rough skin, you need something that protects and nourishes your skin throughout the day. Curel is best for that, promising to keep doing its job even through repeated hand washings. It's not greasy, it uses vitamin E and soy, and it will keep your skin moisturized all day. Get it from Curel or find it at Amazon, Walmart, Target, and any drugstore near you.
---
2

Sweet Almond Oil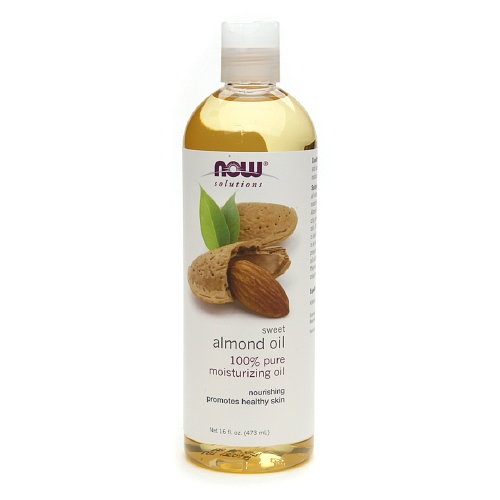 Who says you even have to rely on a traditional cuticle cream? Almond oil is great for nourishing your skin in general and your cuticles in particular. It's a great treatment to try at night, right before you go to bed. Your skin will absorb it, so it keeps working the whole day (or night). Find it at drugstore.com or any other drugstore, or check out your nearest retailer.
Trendinig Stories
More Stories ...
3

Burt's Bees Lemon Butter Cuticle Cream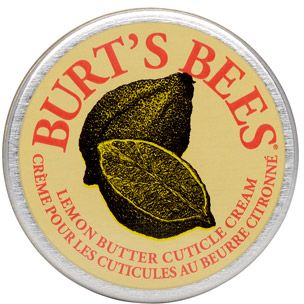 Burt's Bees has a lot of fantastic nail care products. Specifically, the Lemon Butter Cuticle Cream is an absolute dream. Like all Burt's Bees products, it's totally natural, so even if you have an accident and start chewing, you won't taste anything nasty or ingest any chemicals. It nourishes your cuticles, smooths rough edges, and leaves your nails themselves beautifully buffed. The best part is that it's incredibly affordable at less than $4, plus you can get it at Burt's Bees, Target, or a number of other stores.
---
4

Vaseline Healthy Hand & Nail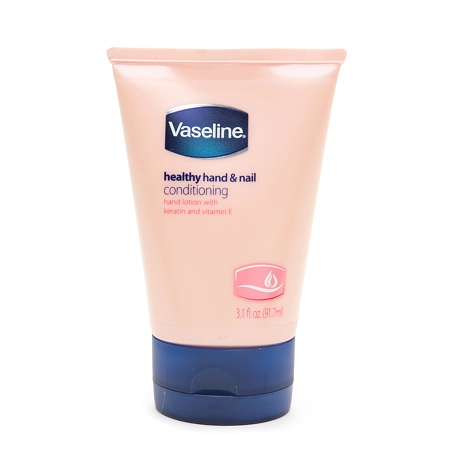 Sometimes the simplest, most traditional products work best. Vaseline products are always great for your skin, and this one is affordable on any budget. It smooths your hangnails, keeps your hands and your cuticles moisturized, and you can easily find it anywhere – generally for under $4!
---
5

MAVALA Cuticle Oil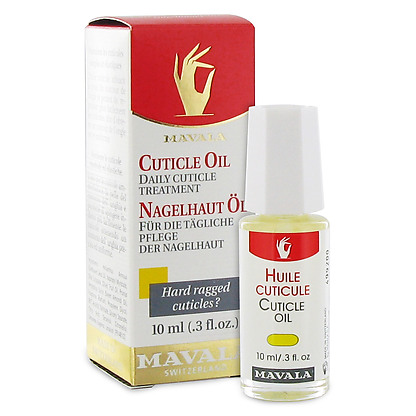 Of course, instead of a cream, you could try a really great cuticle oil. If you go that route, I cast my vote for MAVALA. It's generally no more than $13 and it's great if you spend a lot of time giving yourself manicures. Even if you're only trying to make your nails look neater, the oil allows you to smoothly push back your cuticles, plus it's soothing to bitten or irritated skin. You can find it at Amazon, Folica, or even Payless!
---
6

Crème Abricot Fortifying Cream for Nails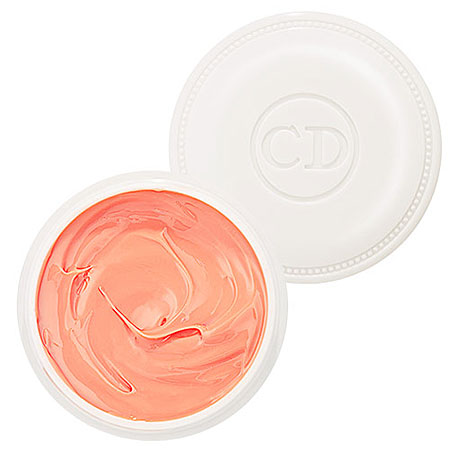 At $25 from places like Sephora and Amazon, this is the most expensive cuticle cream on the list – but then, it's from Dior. I know that seems like a lot to pay out, but believe me, it's worth every penny and you only need a little bit for each nail bed and cuticle. It will actually help your nails grow while making them stronger, plus it works wonders for your cuticles. It conditions them all day and you'll feel the difference after one use.
---
7

Bliss Manicure's Best Friend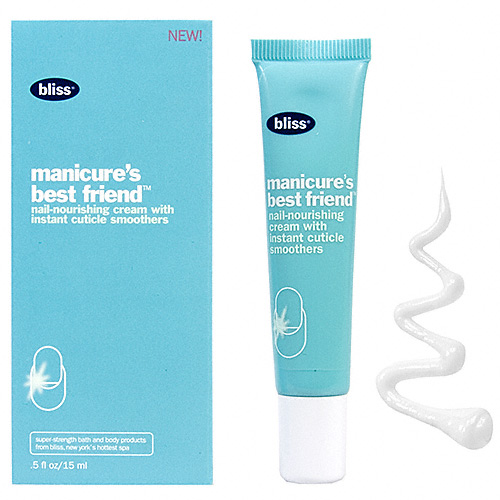 Contrary to the name, this will become a great BFF for your cuticles. It's about $18 from Bliss, Nordstrom, or Amazon, but again, it's worth that much. It actually exfoliates your cuticles, in addition to keeping them hydrated. Ingredients include shea butter, vitamin E, green tea extract, and Jojoba oil, so you can see why it works so well.
It is possible to stop biting your nails and picking your cuticles – I promise! Using the right creams will help you resist the temptation. If your nails look nice, you're less likely to mess with them. Fellow nail biters, do you have any tricks for making your nails look nice after you stop nibbling?
---
Comments
Popular
Related
Recent