Statement nail polishes are something every girl simply has to have in her collection and, trust me, that's not my inner polish junkie speaking! A statement nail polish will put a finishing touch to your perfect outfit, it can make you feel glam and super cool even during the most boring of days and who knows…it might even prove to be a great conversation-starter! Guys notice nail polishes too but, make no mistake about it, that special someone you like will find breaking the ice much easier if you're wearing a super interesting shade of nail polish that just begs to be commented on! Don't wait a second longer then. Check out this list of my favorite must have statement nail polishes!
---
1

Chanel Peridot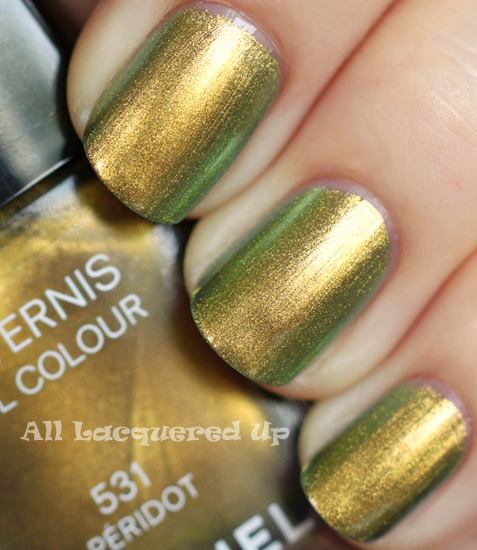 Totally unique, totally amazing – this Chanel nail polish is one of those statement nail polishes a girl should consider owning despite the steep price! Even my mom says this is (and I'll quote), "The most beautiful nail polish color in THE world," and, coming from a woman that's into nudes only, that really ought to mean something! Artificial lighting will bring out the warm, golden-green glow of this fun duochrome, while natural light and sunshine really help it show its true colors, turning that soft, warm green much brighter and giving it a teal rim that's only visible under certain angles.
---
2

YSL Première Neige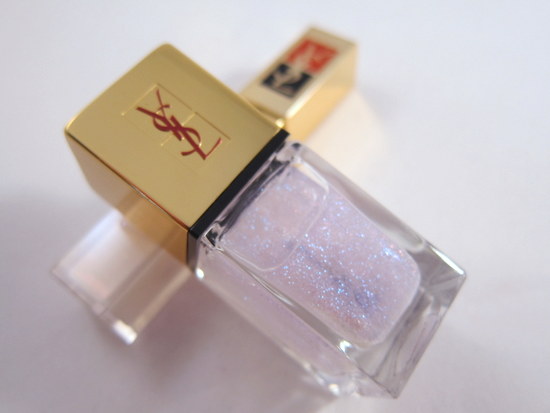 Oh la la! Well, if you've been browsing for cool nail polishes around the holiday collection launches, you must have seen this beauty! Shake a pretty standard-looking clear top coat to get those amazing shimmery particles on the bottom to stir and you'll experience a jaw-dropping encounter with the prettiest, shiniest holo/prismatic top coat you've ever seen! It's a bit pricey but will help you dress up tons of other polishes you have, turning each of them into statement nail polish no one will have but you!
3

Dior Golden Jungle Duo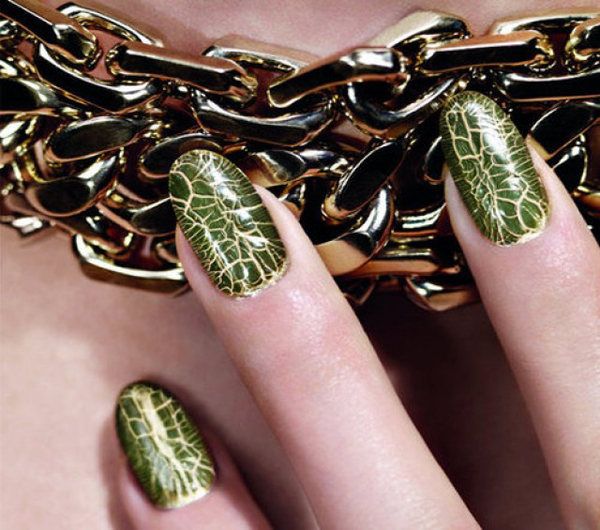 Military is super hot this year and so is exotic skin texture and glitz – all of which are available in one practical Dior Vernis Set! Coat your nails in foily pale gold first, wait for it to dry, then add a thicker or thinner coat of khaki top coat, all depending on how you want your crocodile skin effect to look!
---
4

Zoya Pixie Dust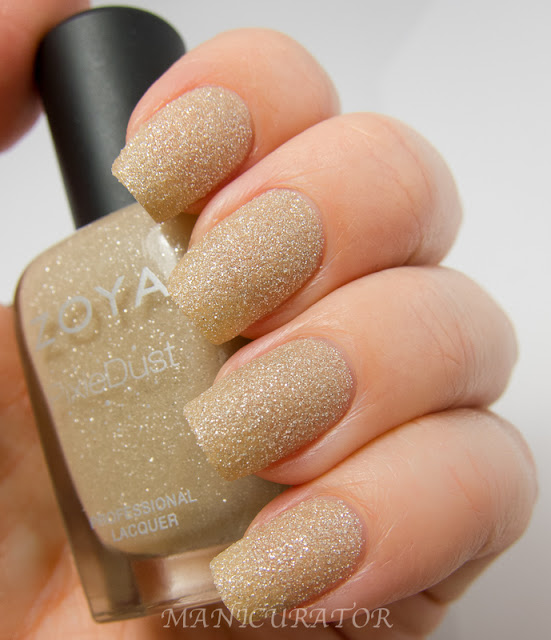 Matte but shimmery? Zoya says YES and their pixie dust collection really proves that magic can exist even in real life! Check them out, choose your favorite pixie dust shade and it will soon become one of your must have nail polishes, too!
---
5

Caviar Nail Polish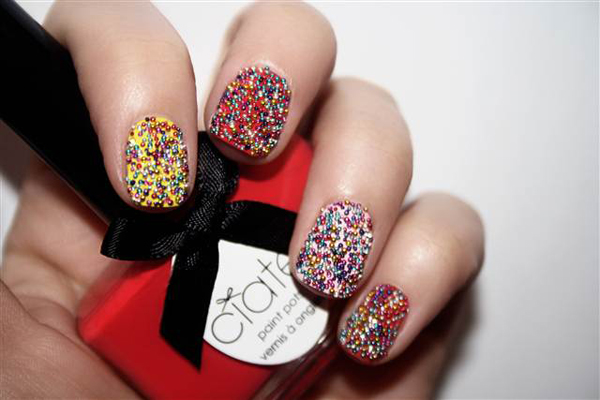 Go for Ciate, nail inc or DIY your own caviar manicure – this look is definitely worth a try! It's not the most comfortable thing to wear on daily basis, of course, but if you want statement nail polish…well, this is pretty much the definition of it! It won't go unnoticed and is unusual enough to tempt you to give it a try…I wouldn't try to resist it much longer if I were you!
---
6

Nfu Oh 61 or 65 (Preferably Older Version)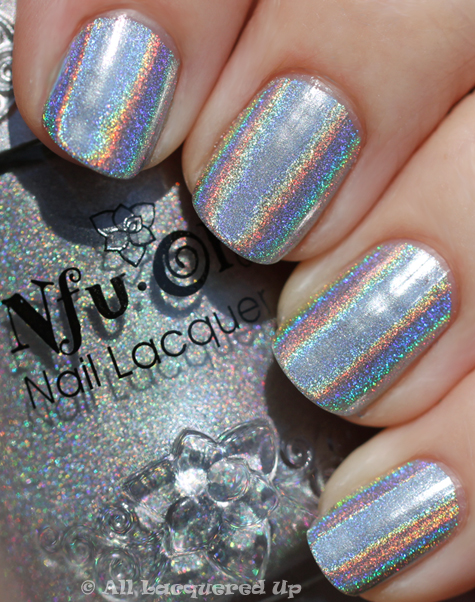 I want them and I want them all! And if you manage to find an old, pre 2010 batch of those stunning, in your face holos, you'd do best to grab everything you can and run! The old Nfu Oh holographic formula was gorgeous beyond words, although that doesn't mean you should get teary eyed if you can't get it! Give the reissue a go! The holo effect doesn't show on the bottle anymore but will show on your nail, giving you a very similar look to rock if want your nails to stand out!
---
7

Essence Colour and Change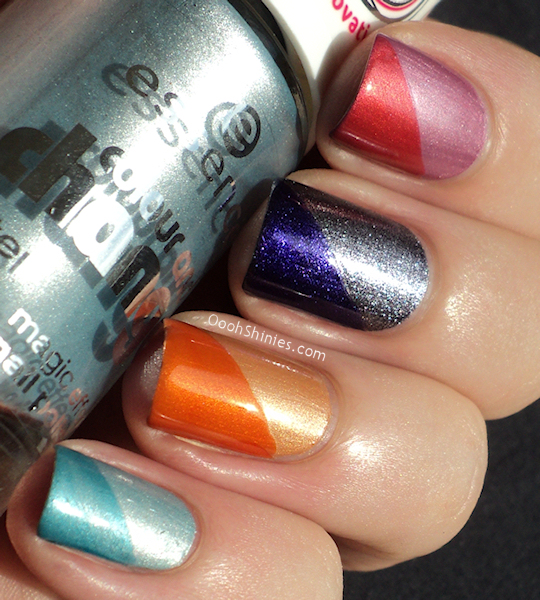 Magic nail polish? Why not! And if you loved China Glaze Tranzitions, you'll sure love this budget-friendly Essence novelty! The Colour and Change range consists of four nail polishes and eight color pairs you won't find in CG's Tranzitions line (although the grey-purple metallic is similar) and will help you achieve fab nail art and super-statement nails in no time!
Have you found your next must have nail polish? Or maybe you have a fantastic one to suggest to others? Do tell, ladies.
---
Comments
Popular
Related
Recent