Are you looking for some nifty nail polishes to wear this season? While I like to stay on trend, I'm not one to restrict myself to wearing only certain colors during certain seasons. I really like to mix things up and change my nail color according to my mood! So, if you're looking for some nifty nail polishes to show off and add to your collection, let's drool over these dazzling nail colors together!
---
1

Butter LONDON Cuppa Nail Polish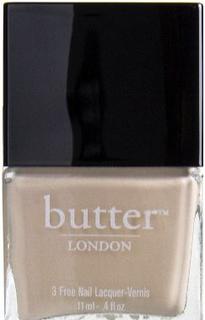 When you're talking nifty nail polishes, pale nail colors are one of my favorites! They look super chic, they make me look tan and they go well with just about anything! This color, Cuppa, would look great on short nails and as a pedicure with some wedges or embellished sandals!
---
2

Deborah Lippmann Candy Shop Nail Polish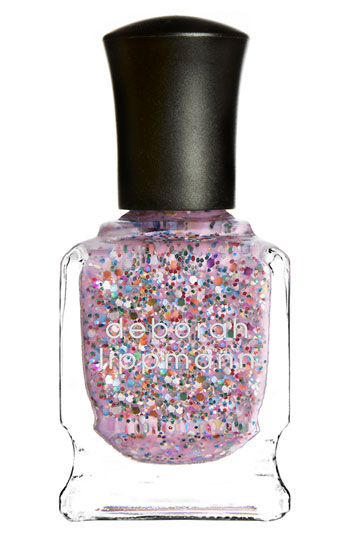 Since we're talking about spring nail polish, let's take a look at Deborah Lippmann's uber cute Candy Shop polish! Can this nail polish be any more fun and adorable?! I can totally see myself wearing this sparkly and girly polish on my nails when going out on the weekend or just to rock some cute polish to jazz up a casual outfit!
---
3

Essie Where's My Chauffeur? Nail Polish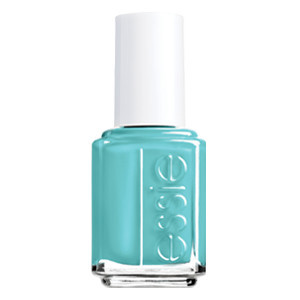 When I think of the quintessential spring nail polish, another standout color is turquoise. Essie's take on the classic color is a punchy, rich and reminds me of lazy days at the beach! This cheerful color would look great as is or it would look make the perfect canvas for some cute spring inspired nail art! What a fab color to get you in the mood for summer!
---
4

The New Black Ombre 5-Piece Nail Polish Set in Walrus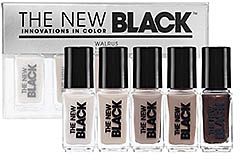 I love the ombre trend in just about everything: hair, lips, clothes and of course, nail polish! The only thing is that I'm a little challenged when it comes to achieving the ombre effect on my nails. Lucky for me, The New Black has a 5-piece set where I can create a gradient effect one nail at a time! If you're good at nail art, you can easily create ombre nails with these polishes and a makeup sponge!
---
5

Obsessive Compulsive Cosmetics Nail Lacquer in Beta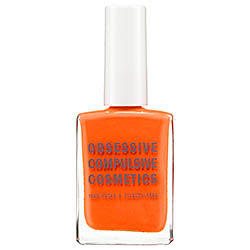 Another bright and cheery color that's sure to liven up your nails and your day is OCC's Beta. If you've ever used any of OCC's beauty products before, you know that the color payoff is amazing, the products are vegan and all around gorgeous! Their collection of nail polish is said to be just as impressive as their makeup, so you can expect fast-drying, opaque colors that last!
---
6

JIN SOON Nail Lacquer in Audacity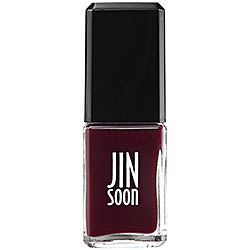 I've been reading about nail guru Jin Soon in beauty mags for years! So when I found out that she came out with her very own collection of nail polishes, I knew I had to put them on my beauty shopping list! She has a pretty impressive collection of colors but I gravitated towards the vampy yet feminine Audacity. I think this would look so fab for a dinner date or drinks!
---
7

Sally Hansen Lustre Shine Nail Color in Plume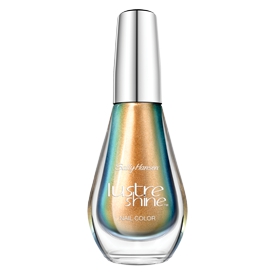 I did a double take when I saw this seriously stunning new nail polish from Sally Hansen! The Lustre Shine Nail Color Collection is described as an intense and radiant nail color infused with real silver that creates an iridescent effect on your nails. How gorgeous would this color look on your fingers and toes?!
---
8

Drew Barrymore Flower Nail'd It Nail Lacquer in Cosmos-Politan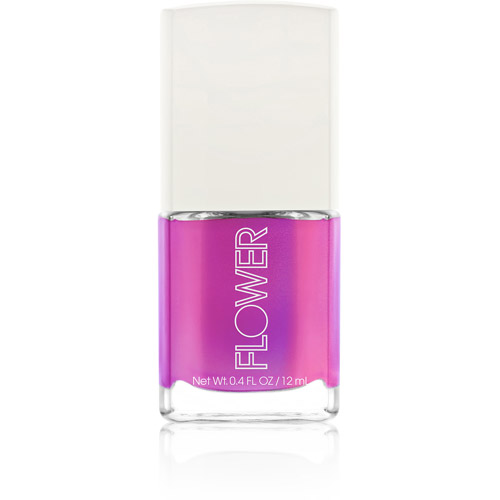 I was super excited to hear about Drew Barrymore's affordable makeup line and being a polish addict, I'm raring to try the nail polish first! Cosmos-Politan is a spunky, vibrant purple-y-pink that would look hot on many skin tones! Drew's collection of nail polishes has gotten some pretty great reviews so far and for under $5, it's a must-try!
Wearing nail polish is one of my favorite ways to add some color to my outfit or add some sparkle and shine! I love how you can instantly change the overall feel of your ensemble just by adding a few coats of color. I hope these nail polishes inspired you to try out a new color or try a new brand of nail polish! What color are you currently loving right now?
More
Comments
Popular
Recent