7 Miracle Ways to save Your Nails for Girls Who Did Acrylics for Way Too Long ...
By Alicia •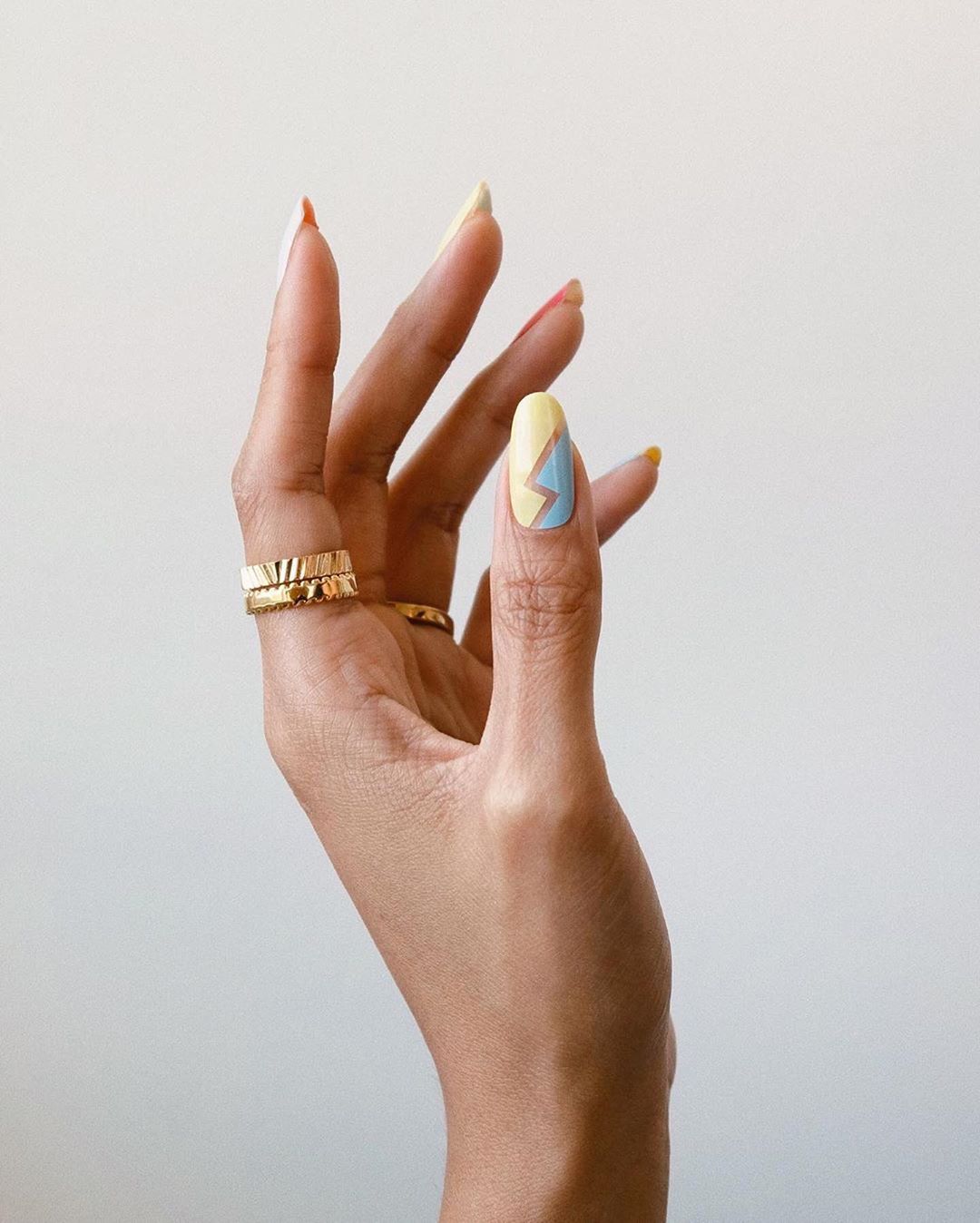 Acrylics are beautiful but they can leave your nails damaged and starving for nutrients. When you've worn acrylics for a long period of time, your nails are zapped of everything. But your nails aren't a lost cause; you can fully restore them to health. These're the 7 miracle ways to do just that.
1

Cut Away the Damaged Portion of Your Nail

Sometimes the best way to put your nails back on the track to good health is to cut away the damaged portion. It can be frustrating if you've been trying to grown your nails out. But if your long nails are damaged and splitting, this's the best thing to do. It also helps prevent the nail from splitting further down. This gives your nails a better chance at a fresh start.
2

Wear Gloves when Cleaning with Chemicals or Water 👏

Cleaning with chemicals or water weakens your nails. If you want them to recover quickly, make sure you wear gloves when you're working with either. It's frustrating to deal with the hassle of gloves but it's worth it. Normal, healthy nails don't need this precaution but nails recovering from acrylics do. This step helps prevent your damaged nails from sustaining further damage.
3

Find a Cuticle Oil You Love

Cuticle oil is a magical little product you need in your life. It's a great staple in everyone's nail care routine but it's extremely important when you've worn acrylics too long. Cuticle oil helps restore the good stuff your nails are lacking in. It's also very moisturizing which is something your nails deeply need. Use it twice a day for best results.
4

Give Your Nails Time to Breathe

Do you want to know what one of the best things you can do for your nails is? Let them breathe! Nail products are wonderful but sometimes they just need air! Good old oxygen is one of the best things you can give your nails. Make sure you give your nails some time off between manicures.
5

Apply a Nail Strengthener

Another great thing to do for your nails is apply a nail strengthener. These are special nail products formulated to help your nails become stronger and longer. I like to follow a cycle of enjoying a manicure then let my nails breathe for a few days and directly follow up with a nail strengthener before my next manicure. This system allows me to wear the beautiful nail polishes I love while still keeping my nails healthy.
6

Apply Hand Lotion

Hand lotion isn't just helpful for the skin on your hands. It's also helpful for your nails. This's because it soothes the dryness of both. Part of the damage you sustained from wearing acrylics for so long is dryness. Keep a tube in your purse, on your desk and on your nightstand so it's always close at hand to use.
7

Switch to Gel Manicures

When you go back to manicures, consider passing on the acrylics. Gel manicures are beautiful; they have an amazing shine and last forever. It's true that they can cause some nail damage but not usually to the extent acrylics do. Another idea is to do your manicures at home. You still have lovely painted nails and the damage is minimal.

These're 7 miracle ways you can save your nails when you've done acrylics for way too long. Are you struggling with nail damage? Which of these tips are helpful to you?
Popular
Related
Allwomenstalk Reviews