8 Beauty Hacks for Knockout Nails ...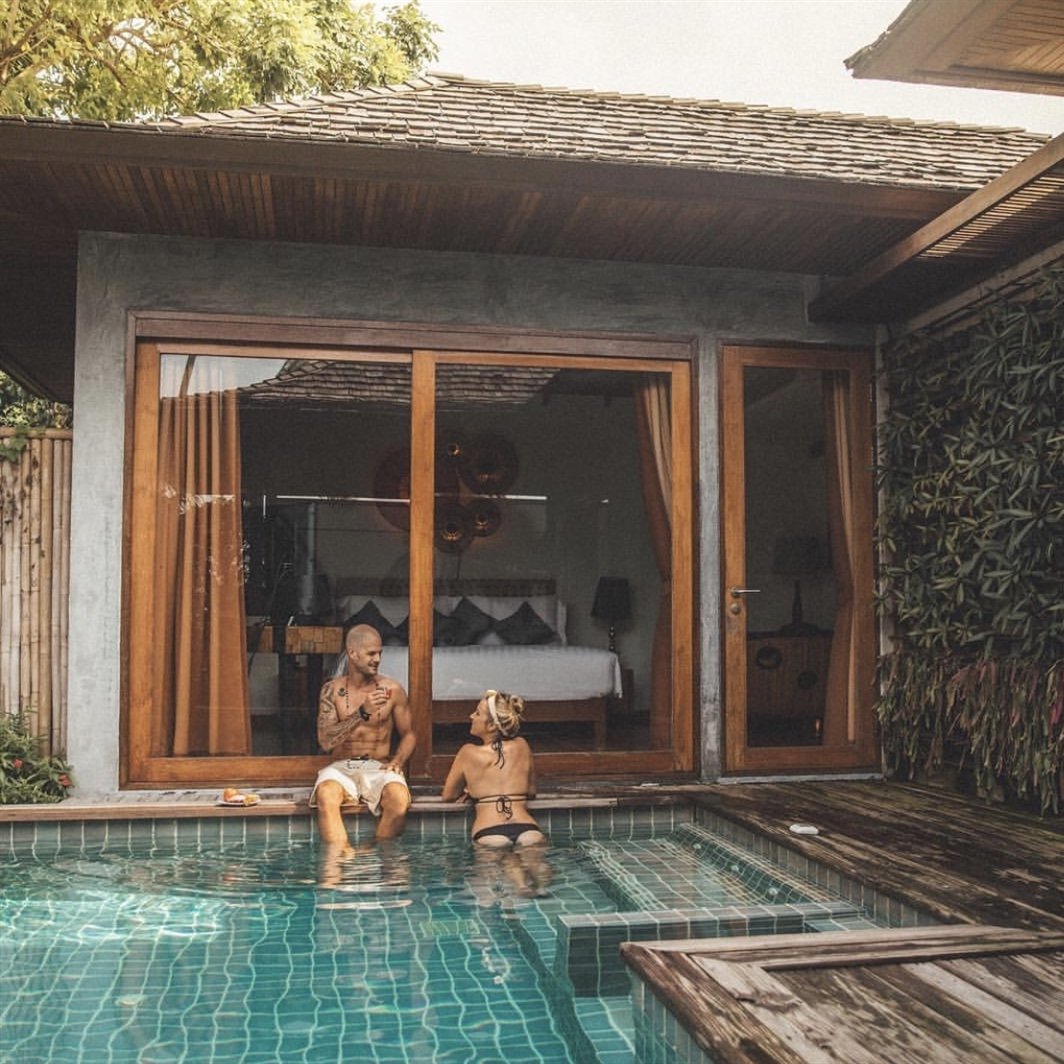 If you like to do at-home manicures and nail art, you've gotta take a look at this list of beauty hacks to get knockout nails! There are so many ways to make doing our nails much easier and these beauty hacks can help your achieve your best mani ever! Make your life easier by using some of these nail tricks and get knockout nails that you'll be proud to show off!
1.

Use White Polish to Get Opaque Color
Getting a bottle of thin and runny nail polish can be a huge letdown but you can use white nail polish to achieve more opaque knockout nails! Apply a layer of white nail polish on your nails then layer it with a couple of coats of your runny polish. You should get a solid, brighter color on your nails simply by using white polish underneath!
2.

Lick Nails to Get Rid of Smudges
Yup, you read that right! Let's say you just finished doing your nails and you happen to smudge a nail. Instead of redoing the entire nail, lightly lick your nail or lick your finger and very lightly go over the smudge until it smooths out. Go over it with a clear top coat and you're good to go!
3.

Remove Glitter Polish with Foil
If you love the look of glitter polish but hate the arduous task of removing it, you can solve all your polish woes with this next nail hack! When you're ready to remove your glitter nail polish, get some aluminum foil from your kitchen and cut them in strips. Next, soak cotton balls in nail polish remover, apply it to your nails and cover it with the foil. Leave it on for about 5-7 minutes and drag the cotton ball and foil off to reveal clean, glitter-free nails!
4.

Prevent Chips with Your Top Coat
This next nail hack might seem like common sense but it's where you apply the clear top coat that'll help prevent chips! The next time you give yourself a manicure, apply the top coat over your entire nail and run the brush over the edge or top of your nail to seal in the polish to prevent chips and help your mani last longer!
5.

Use Household Items as Guides
If you want to create straight lines, a perfect French tip or do a half moon manicure, there are tons of household items that you can use as guides! Use hole reinforcers to create the perfect half moon or use tape to create straight lines for a geometric mani or French tips. You can also use tape to cover up your finger when doing splatter or water marbling manicures, too!
6.

Use Thin Instead of Thick Coats
So this might not qualify as a nail hack but it's a good piece of advice when you do your manicures. I know it's hard to wait for freshly painted nails to dry so make things easier on yourself by only applying thin coats of polish. Thin coats dry faster and you'll be able to get a smoother and more even paint job by avoiding one thick goopy coat!
7.

Dabble, Don't Paint Glitter
The next time you're in the mood for a glitter manicure, stop the urge to paint your glitter on. If you've ever used glitter nail polish in the past, I'm sure you've noticed that you get little to no glitter on your nails by painting it on. Instead of painting the glitter on dabble or dab it on. Get the brush and gently dab the glitter on your nails and continue until you get the desired amount of sparkle!
8.

Use Toothpaste or Lemon Juice to Whiten Nails
I love deep red nails just as much as the next girl but I hate the stains and yellowish cast I get on my nails as a result. Combat stained nails by using common household items that you probably have at your house to nix stains and whiten your nails! Apply a coat of whitening toothpaste to your nails and gently scrub with an old toothbrush or soak nails in lemon juice for several minutes. Either method will help whiten and brighten your natural nails!
Doing our nails is fun, relaxing and a great way to express our individuality. The next time you're getting ready to do your manicure, keep some of these nail hacks in mind in case you run into an issue! Do you have your own nail hacks and tricks that you like to use when doing your nails?
{{#comments_count}} Show Commnents ({{comments_count}}) {{/comments_count}}