I have a thing for ultra shiny nails, but the new matte look is pretty awesome too! If you want to give it a try this summer, you aren't alone. It's tearing up runways and Pinterest, making it something you should definitely try. There are loads of color options, but some look really great with your summer tan and summer wardrobe. If you're trying to choose, one of these shades should be just what you're looking for. Go all matte or use it to create fabulous nail art. Then wait for the compliments to come.
1

Nude Matte is Perfect with a Tan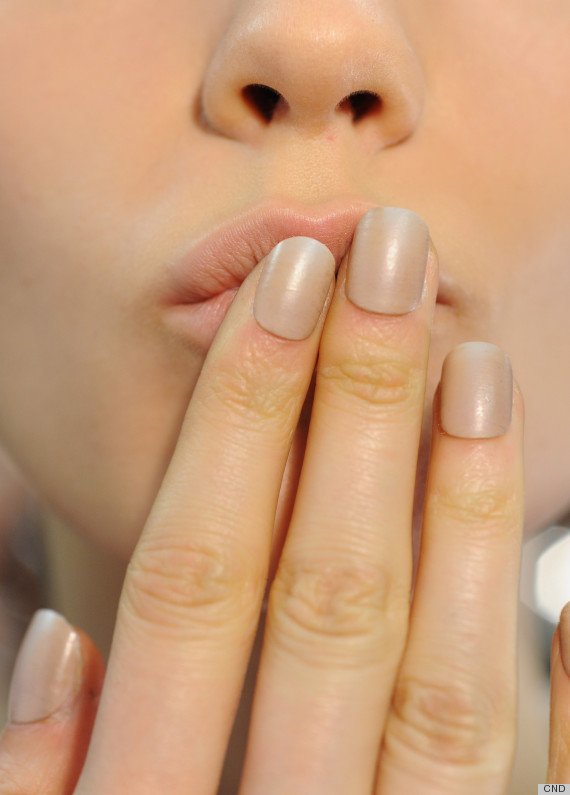 Nude nail polish is trending in a big way right now, but most versions of it are glossy. Try a matte nude and it will bring out the glow on your summer skin. It's neutral so you can wear it with anything and it's appropriate for both work and play. Not only that, but nude polish is a great color choice if you want to create a pattern or image on your nails.
2

You Can Never Go Wrong with Red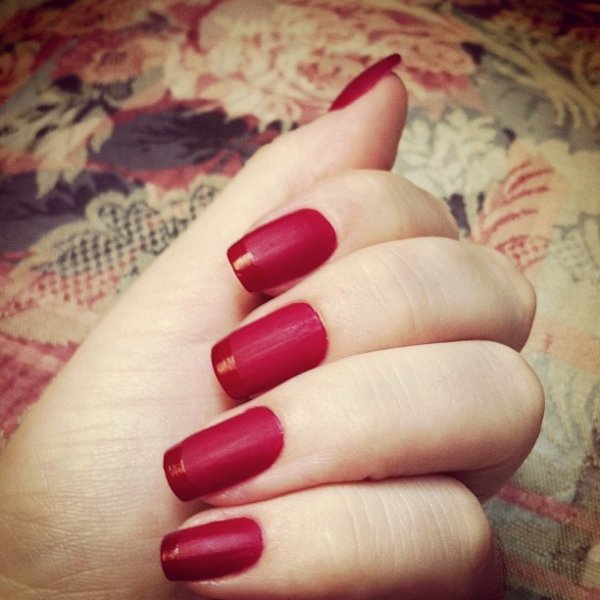 Red, in any shade or style, is always a timeless and classic choice. Matte red is something you should totally add to your collection of polish colors. It's super sophisticated and elegant and is wonderful for date night or a party with the girls. Whether you go for deep, dark red or a lighter hue, the matte version is sure to become your new favorite.
3

Bright Blue Will Make You Think of the Ocean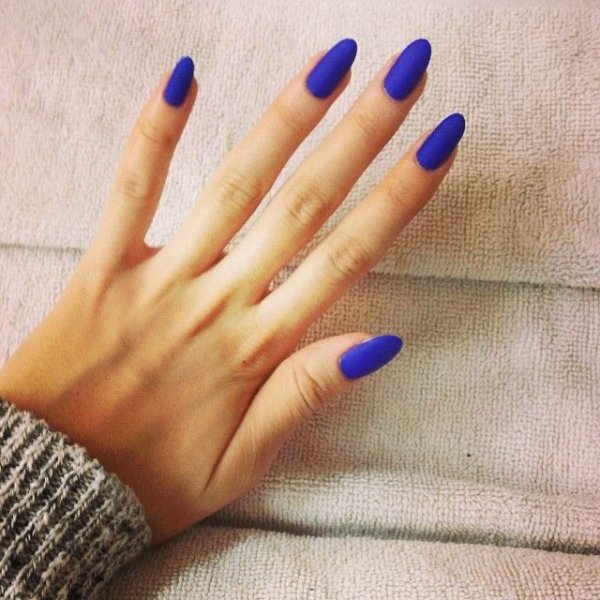 What's almost as good as being at the beach? Having beachy blue fingernails, of course. This color is pretty awesome and it looks even more dramatic when you choose a matte blue. Go for a bright turquoise shade because it's more summery than navy or royal blue. Pair your matte blue polish with your favorite swimsuit or shorts ensemble and you'll be summer ready in minutes.
4

How about Hot Pink?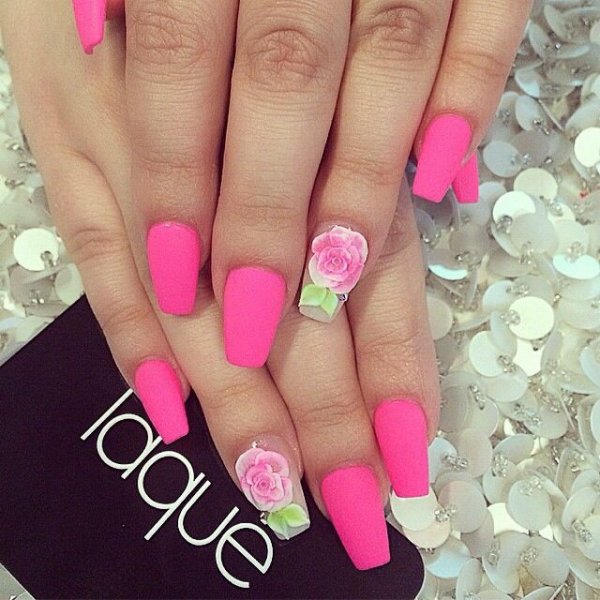 When summer comes, it's all about hot, neon colors and pink is one of the absolute best. You can never go wrong when you pair pink with a summer tan. The color will bring out the golden sheen in your skin and make you look like a beach babe with very little effort. Hot pink can be glam for the office, but it's also perfect for a night around the firepit with friends.
5

Dark Violet is Something Different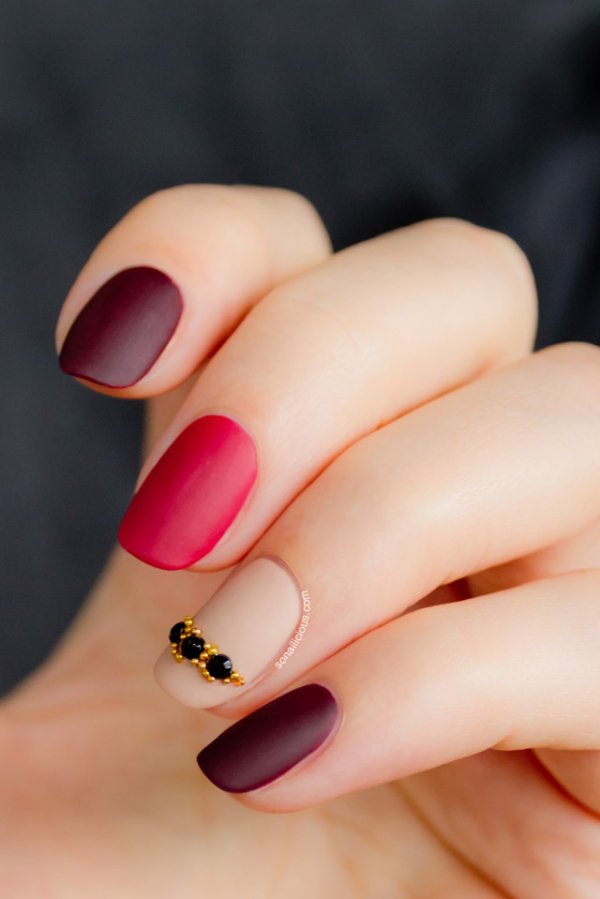 I usually don't go for dark shades in the summer, but this one is the exception. The matte version is perfect for adding flair to your basic summer tank tops and maxi dresses and gives your look some drama and personality. It looks great with your summer whites and can be sophisticated enough to take you to dinner with clients too.
6

Matte Gray is Neutral and Easy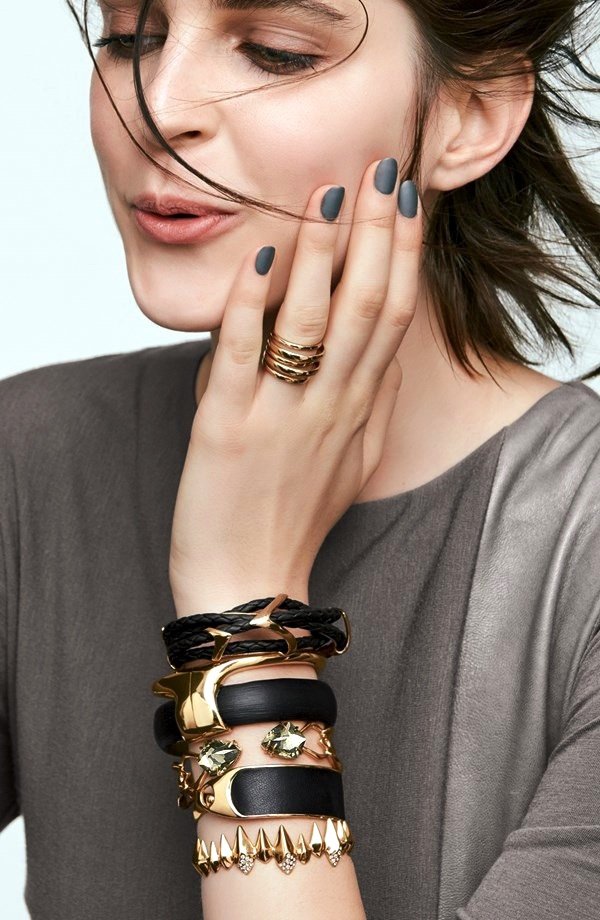 This might be one of my favorite matte shades. It goes with absolutely everything, but it's unique enough that it isn't on everyone else's fingers. You can go all gray or use it on the tips to create a new twist on a French manicure. Matte gray looks good with your office suit, but it also pairs well with your weekend romper.
7

You Can't Deny the Coolness of Black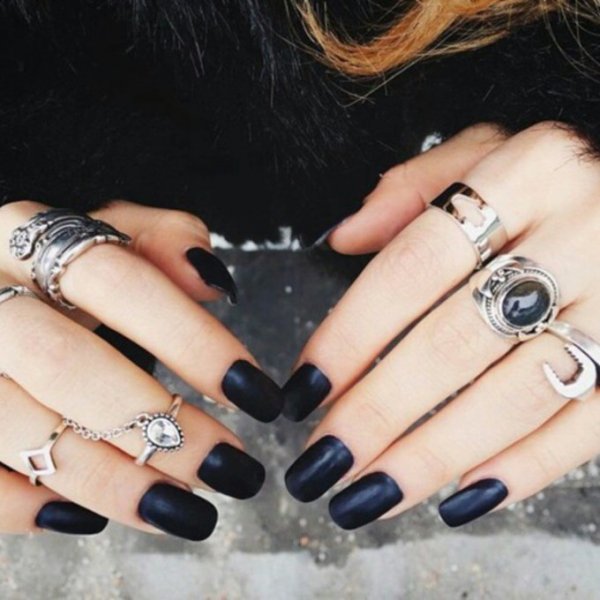 Black polish is daring, but choosing a matte version takes some of the edge off. My favorite way to wear it is just on the tips of my nails, with the base being a nice, shiny red. Of course, you can go all black as well if that's your style. Or you can mix it up with silver, gold or any other shade you love. Have fun with it!
How do you wear matte nail polish? What's your favorite shade?