7 Tips on How to Remove Glitter Nail Polish ...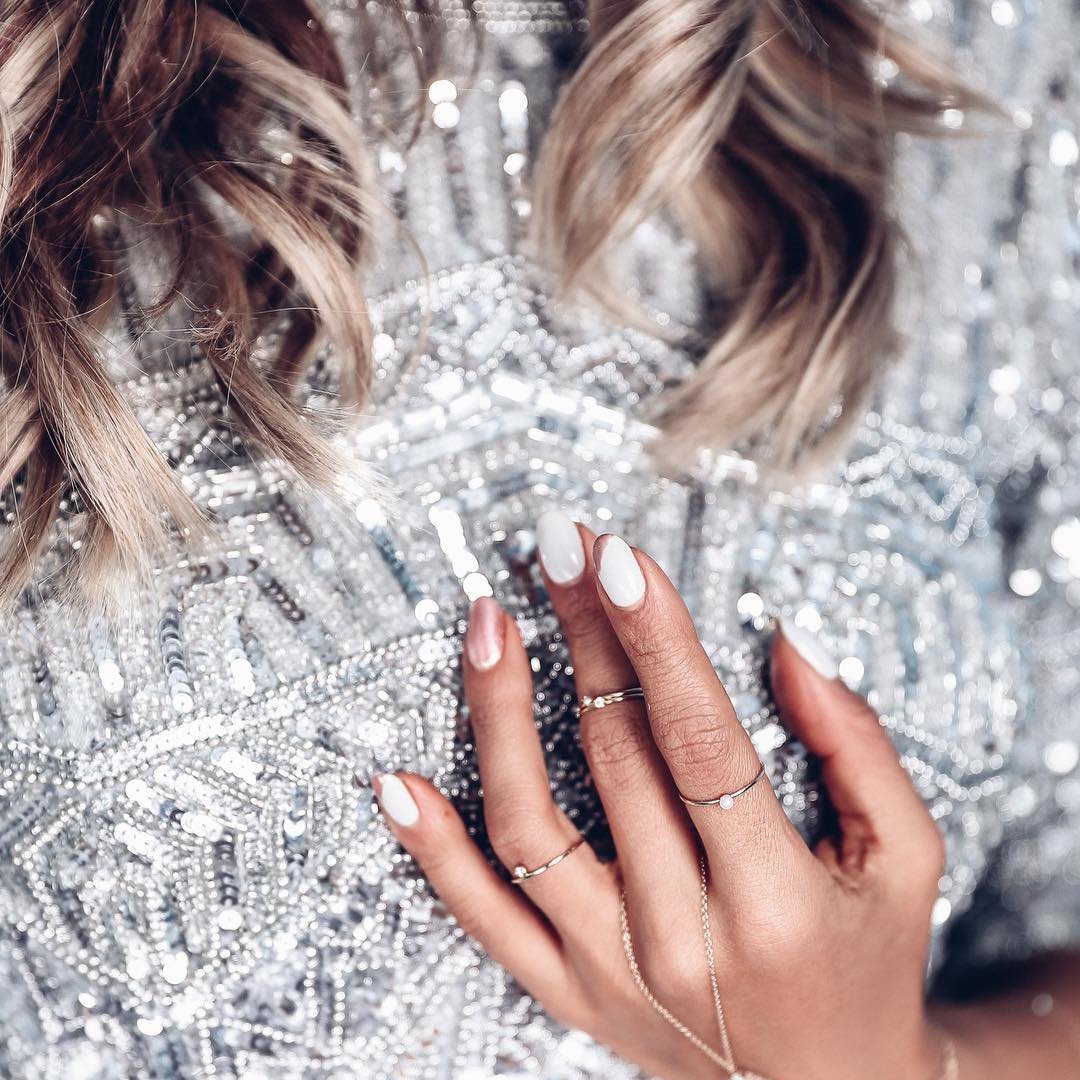 I love wearing sparkly nail polish as much as the next girl, but I've always had trouble trying to figure out how to remove glitter nail polish without making a mess and injuring myself in the process. It was such a pain to try to remove the chunky glitter nail polish with nail polish remover, that it seemed like a waste of time to even apply it. But luckily, I recently discovered these seven easy tips (listed below!) on how to remove glitter nail polish and I must admit that I wish I came across this idea sooner!
This is the most important step for how to remove glitter nail polish quickly and easily. Don't buy just any glue, though. Gorilla glue or hot glue is not going to do the trick here. You need to use the white non-toxic Elmer's glue or a similar store brand.
2.

Obtain an Empty Nail Polish Bottle
You can pick these up at Amazon, eBay or Etsy. Hunt around for a good deal. Try to snatch up more than one. Sometimes, you can order them in a set, which can save you even more money. Set these aside; you'll need them in a minute!
This step is pretty simple. Just fill up the empty bottle with the glue you purchased. If you accidentally spill any glue on the outside of the bottle, wait until it dries and peel it off.
4.

Paint Your Nails with the Glue
Paint your nails like you would normally paint with polish, only with the white glue. Make sure to let it dry completely. It looks kind of weird, doesn't it? It'll come in handy, though, trust me...
5.

Paint Your Nails with the Glitter Nail Polish
Over the top of the dry white glue layer, paint your nails with the glitter nail polish of your choosing, and then let it dry. You may also apply a clear top coat as well.
After you grow tired of your glitter nail polish, snatch up a cuticle pusher to lift up the edge of the nail polish. You may also use your nail to pry up the polish edge if you do not own a cuticle pusher. Then, just continue to peel the polish off. It should come off easily and most likely in one piece.
Make sure to wash your hands thoroughly with soap and water in order to remove any leftover glue and discard the glitter nail polish pieces in the nearest trash can.
On a side note: This technique could also work with any nail polish that is hard to remove with nail polish remover alone. I have a few of those types of polishes myself. I haven't tried it, but perhaps this technique may also work for those dark pigmented nail polishes that stain your nail bed if you don't apply a proper base coat first. If you decide to try it, let me know how it goes!
But there you have it, ladies; a hassle-free way of applying and removing glitter nail polish. Will you be using these tips the next time you decide to apply some sparkly nail polish? Or do you have another easy removal technique to share?
Source: joybx.com
{{#comments_count}} Show Commnents ({{comments_count}}) {{/comments_count}}