7 Popular Nail Polishes from Sally Hansen You Should Have in Your Collection ...
By Tracy
I have a rather large collection of nail polishes from Sally Hansen, as well as various other brands. I love to settle in with a cup of hot coffee and pop open some nail blogs to read about the latest shades and trends. Once I decide on my polish budget for the month, I'm headed to the drugstore to search for the colors that I'm dying to see up close. I do occasionally treat myself to some pricier polishes that I've fallen hard and fast for, but for shades to add to my collection that won't force me to eat Ramen noodles all month, nail polishes from Sally Hansen are my go to brand.
---
1

Mint Sprint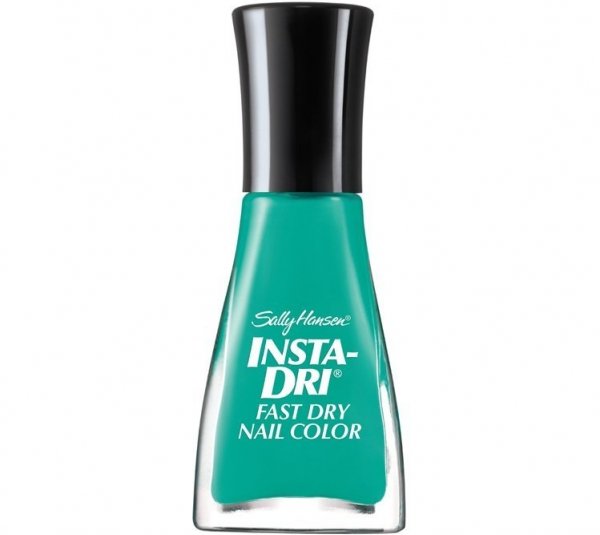 One of my all-time favorite nail polishes from Sally Hansen is this beautiful bright green bordering on teal nail color. If you're not familiar with the Insta-Dri formula, I can tell you that it does dry quickly, but the brush is very wide and takes some practice to get used to. I love this with a light colored summer outfit or head-to-toe black for a great pop of color.
---
2

Slick Slate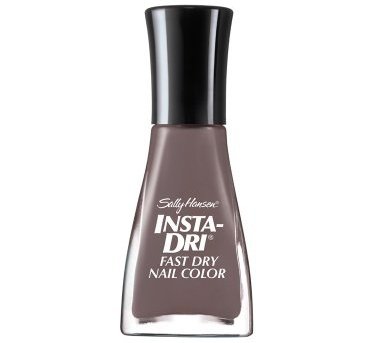 Of course, there are about a trillion taupe polishes out there, but Slick Slate is my favorite. Now, take it up a notch by adding a special effects topper, such as China Glaze's White Cap. The result is so stunning, you might never wear it solo, but you should, because it's pretty fabulous on its own.
3

Jade Jump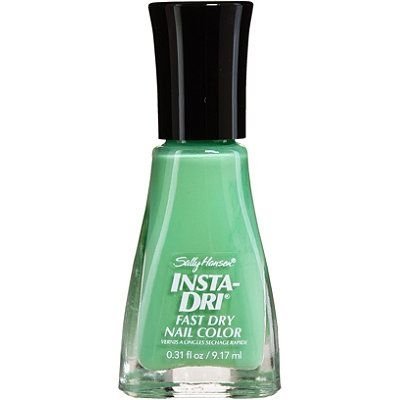 A beautiful jade green polish that's just perfect for summer. I love shades of green, but many of them simply don't complement my fair skin. This color looks just like the bottle color on your nails, so if you hold up the bottle to your hand and it looks spectacular, there won't be any surprises once you get it on.
---
4

Fuzzy Fantasy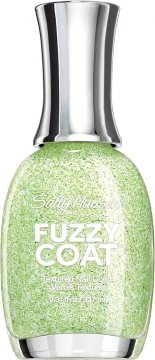 From the Fuzzy Coat line comes this white and light green bar glitter in a clear base. This is an overcoat, so try it over any of your favorite shades for a variety of looks. I especially like it over a light aqua blue polish that you might already have in your collection.
---
5

Celeb City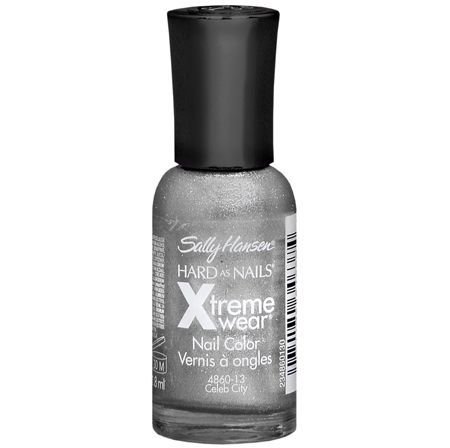 The Xtreme Wear line comes in 45 terrific shades, including this super-popular silver metallic foil. Of all the formulas Sally Hansen makes, Xtreme Wear is my favorite and also the most inexpensive. If you're not a fan of the extra wide brush found in other bottles, you'll appreciate the smaller brush found in this line.
---
6

Pixel Perfect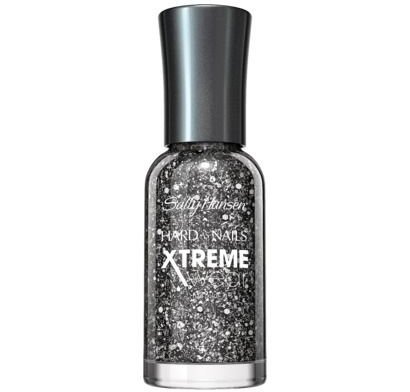 Here's a popular combination available from many brands, but why not get it at a good price? It contains different sized black and white circular and hexagonal spots and bars in a clear base. Layer it over any shade in your collection and it will soon be your favorite look.
---
7

Great White

Sally Hansen's Triple Shine comes in 29 shades, and I love this iridescent white with blue and silver shimmer. Unless you're a big fan of visible nail line, use "Great White" as a layering polish. Try it over Sally Hansen's Xtreme Wear "White On," an opaque shade just begging for an eye-catching overcoat.
While I love the look of a glitter top coat, I hate the hassle of removing it. I've found the polishes listed here to be fairly easy to apply and remove. What are your favorite colors and brands? Have you tried any of these shades, or do any of them appeal to you?
---
Comments
Popular
Related
Recent