Wondering which shades of nail polish to wear or purchase for your next pedicure? Not to worry because I'm here with some stunning shades of nail polish that I think you're going to love! Even if you think you own every color of lacquer in the book, there's always a new shade or polish type that's waiting to be discovered. We'll always love the classics like red and nude, but it's always fun to rock the trendy colors, too. Get your toes ready, because I'm going to introduce you to 9 hot shades of nail polish you're going to want to try.
---
1

Formula X Sparklers in Made for You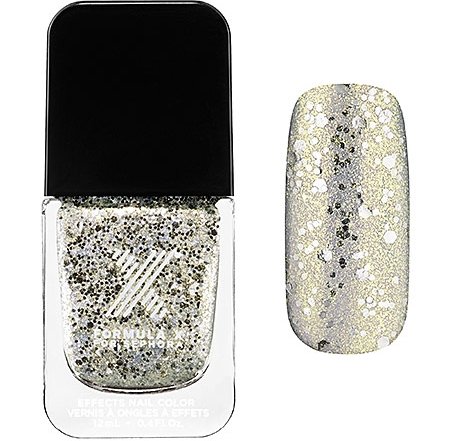 Sometimes it's not just about the shades of nail polish, but the texture, also. Formula X's Sparklers in Made for You is a gorgeous champagne color with lots of silver 3D glitter that gives it almost a cool, textured look. It might look like any old gold glitter polish in the bottle, but when applied it's super sparkly and fun. It's kind of like a party on your nails! Available at Sephora for $12.50.
---
2

Essie Nail Polish in Too Taboo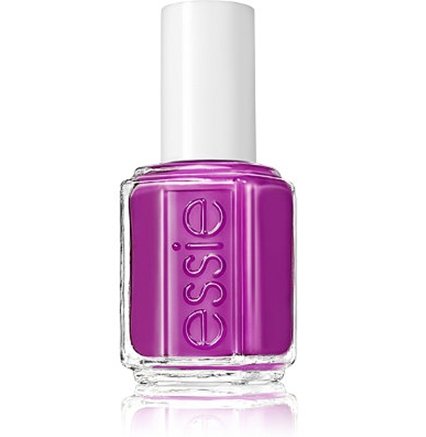 I think I would count this fuchsia color as one of the classics that never gets played out. It's a bright, vivid color that you never get tired of looking at. Another great thing about this nail polish is that looks good on so many skin tones. It's a deep, vibrant color that will really make your toes stand out and draw attention to those expensive sandals! Available at Ulta for $8.50.
---
3

Nails Inc. Nail Polish in Baker Street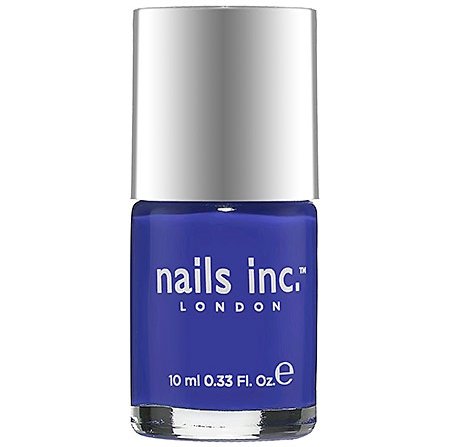 I think cobalt blues look amazing on shorter nails, which makes this a prime pick for your pedicure. You might want to pick turquoise or lighter blue polishes, but I think those shades are too predictable for summer. Why not branch out and wear something a little unexpected? Plus, Nails Inc. polishes are known for being mega glossy, long lasting and super easy to apply so if you haven't tried them yet, you should definitely pick up a color. Available at Sephora for $9.50.
---
4

Chanel Le Vernis in Mirabella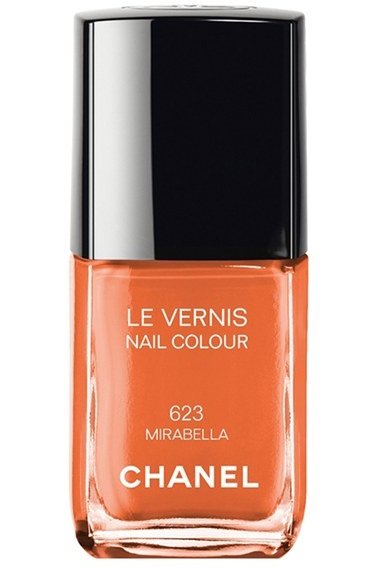 Think you can't pull off burnt orange? Think again! This is actually a really pretty and flattering color that is a fun alternative to coral. You're probably thinking that $27 is a high price to pay for nail polish. I agree and if you like the color and want something more affordable, Sinful Colors offers a much lower priced version that's just as pretty for less than $3 in Cloud and Feel the Vibe at Walgreens. Chanel polish is available at Nordstrom for $27.
---
5

Deborah Lippmann Nail Polish in She Drives Me Crazy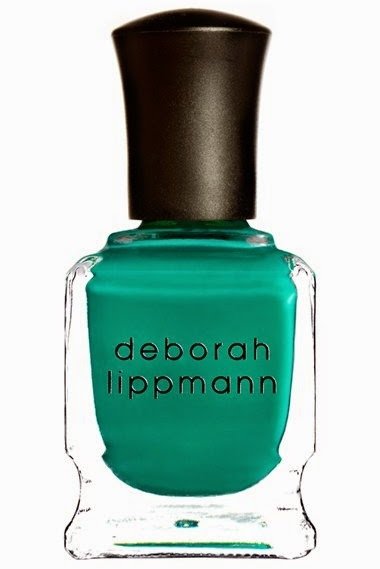 If you self-tanned this summer, make sure you use a nail color that shows it off. She Drives Me Crazy by Deborah Lippmann is a lush, crème teal color that helps you showcase your tan and adds a nice bright pop of color to your feet. Don't be afraid to go really bold on your toes. I think bold, bright colors are much easier to pull off on toes than fingers anyway. What do you think? Available at Neiman Marcus for $18.
---
6

American Apparel Nail Polish in Neon Green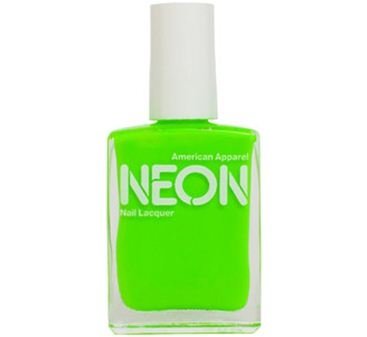 Now this is what I call a pop of color! If you're a fan of neon colors, I think this baby belongs in your nail polish collection, stat. This cheery neon green is a funky nod to the '80s and so much fun to wear to a party or just to hang out. No one can accuse you of not being daring with your beauty products with this nail polish. Available at AmericanApparel.net for $7.
---
7

Pacifica Nail Polish in Purple Haze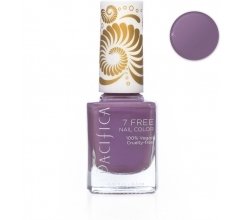 Did you know that beauty brand Pacifica makes nail polish and that it's vegan? What better way to try out one of their 7-free nail polishes than with Purple Haze? This dusty purple nail polish goes on easy and lasts a long time despite the fact that it's made without phthalates, toluene, xylene, parabens, camphor, formaldehyde resin and animal products. Available at PacificaPerfume.com for $9.
---
8

Maybelline Color Show Nail Polish in Rose Rapture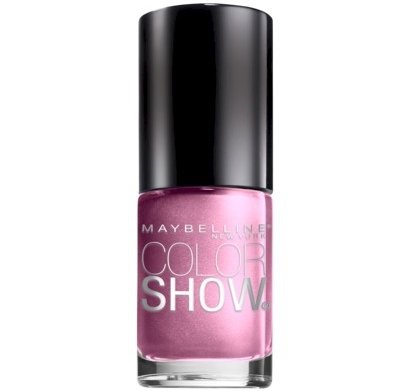 Pinks are always a lovely color to wear on your fingers or toes. Rose Rapture is an enchanting pink shade with micro glitter that is a fabulous shade for summer. Aside from Maybelline's Color Show polish being awesomely affordable, it gets two thumbs up for its chip-resistant formula and being free of toluene, formaldehyde and DBP. Available at Target for $2.99.
---
9

OPI Soft Shades Nail Lacquer Collection in Alpine Snow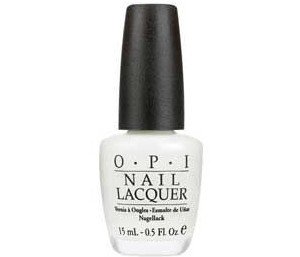 This neutral nail polish is understated and awesome for both manis and pedis. In fact, I see a lot of women wearing this color on both their hands and feet. If you're not used to wearing really light-colored polish, it might feel like you're wearing White-Out on your nails at first, but it'll grow on you. It's clean, simple and delicate. Available at Ulta for $9.50.
Whether you try out these exact shades of nail polish or low-cost dupes, I think you'll be pleasantly surprised at how pretty your next pedicure will be. If you normally already wear these colors, try a glitter top coat, matte top coat or nail art to change things up a bit. Do you usually do your own nails or go to the salon?
More
Comments
Popular
Recent