How to Keep Your Next Mani Chip-Free ...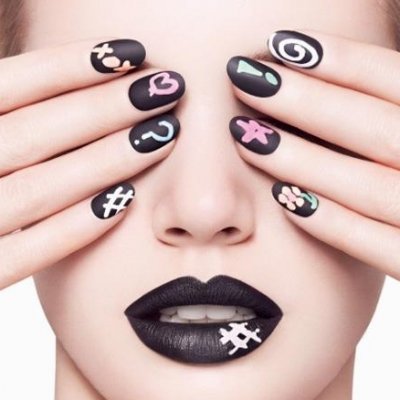 These are some tips for keeping your nails chip-free that work wonderfully. Nothing is worse than having your new manicure chip. I've found these tips through personal trial and error as well as some research into the subject. These tips for keeping your nails chip-free will help your manicure last for days.
One of the first tips for keeping your nails chip-free is to cut and file before you paint them. If you have jagged edges or splits in your nails, they're more likely to chip. Filing in one direction can help prevent nail splitting in the first place. Make sure you've taken care of those nail issues before you do anything else. When you have a nicely cut and filed nail to work with, chips aren't going to be as likely.
2.

Choose a Quality Nail Polish
This makes all the difference. If you don't use a quality nail polish, your nails will probably chip quickly. It isn't about what you pay for your nail polish although I have found some of the pricier nail polishes to work well. Two brands that have worked well for me are Essie and Sally Hansen Complete Salon Manicure. I can easily get 7-10 days out of both of those brands before I have to start repairing chips.
3.

Apply More than One Coat
You'll probably want to apply more than one coat of nail polish to your nails for the best finish. Most nail polishes take at least two coats and some take three. If you only apply one coat, your polish is more likely to chip. Wearing two to three coats means there's more to chip through making chips less likely. Allow each coat two minutes to dry before you apply th next.
Your top coat is going to help seal the nail polish. This is your protective barrier against chips. It doesn't work perfectly but it does help. Another thing to remember about a top coat is that you should reapply it every 2-3 days to keep your nails chip-free. You won't get the same protection if you only apply a top coat once.
Dipping your nails in ice water after you polish them helps your nail polish to harden. You want to wait a few minutes after applying your top coat to do this. The perfect time to do this is when your nails are partially dry. The tacky stage is the point you are looking for. Dipping them for 25-30 seconds can drastically help them harden and be less likely to chip.
Bad habits can ruin your nails and lead to chips as well as breaks. Avoid doing things such as biting your nails and trying to pry things open with them. Treating your nails gently will make sure that your manicure lasts longer. If you're struggling to break the habit of biting your nails, research some ways to help you do that. This habit can be overcome. Tips here nails.allwomenstalk.com
You can't expose your nails to harsh chemicals and expect them to remain chip free. Wear gloves if you're going to do any heavy cleaning. Cleaning bathrooms can be one of the things most likely to make your nails chip. Between the cleaning products and the scrubbing, your nails can really take a beating. If you hate to clean in gloves, take care of any necessary cleaning before you paint your nails.
These are 7 tips for keeping your nails chip-free. Are chips a big issue for you? What nail polishes seem to work best at not chipping for you?
{{#comments_count}} Show Commnents ({{comments_count}}) {{/comments_count}}