It's always sad to say goodbye to summer but now that fall is here, it's time to update your nail polish colours for fall 2013! Updating my nail polish colours is an easy way that I can stay on trend without breaking my budget. Ranging from dark neutrals and sparkling metallics, to beautiful iridescent colours, nail polish colours for fall 2013 is all about taking a risk and having some fun! So it's time to shake it up a little, and update your nail colours so that your nails stay on-trend for fall 2013!
---
1

Midnight Blue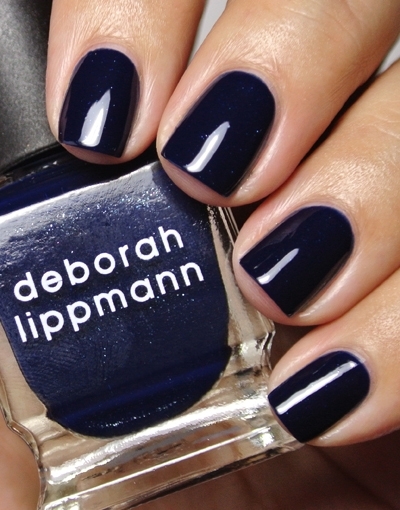 Midnight blue is one of the sexiest nail polish colours for fall 2013. This nail polish colour is probably the number one fall nail polish trend. This is the most versatile nail polish colour, matching any colour scheme or outfit you're wearing! Navy blue in any texture will be big this season, so whether your finish is cream, textured, metallic or matte, either way your nails will be getting some serious attention whilst wearing this stunning colour.
2

Ox-Blood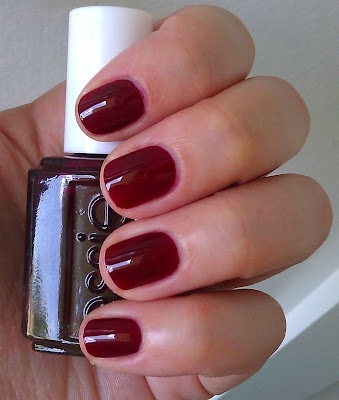 This dark red, almost burgundy colour is another dark neutral set to be huge in fall 2013. Imagine dipping your nails into a bottle of the most fabulous red wine and that's the colour that you're looking for. It's a little bit sexy, a little bit vampy and a whole lot of gorgeous. This beautiful colour is a world away from the cheery red that dominated the summer nail colour season. This look is most stunning when worn as a cream with a high shine topcoat to really allow this colour to take centre stage.
---
3

Iridescent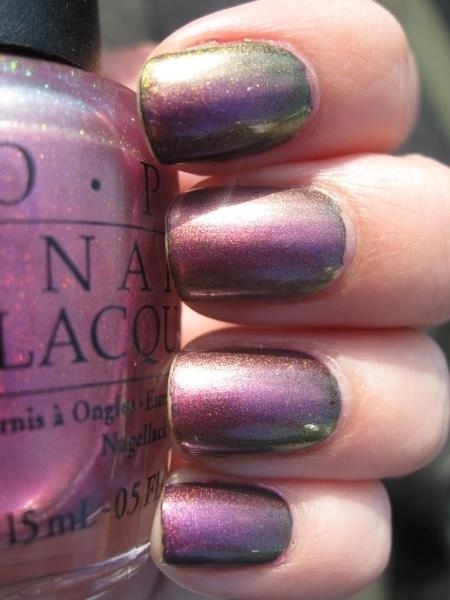 I personally love this nail trend. It's fun and great for a night out with the girls or to liven up a party look. This colour shifting nail polish is nothing new to the world of nail polish but it's getting a lot of attention this season because of its match to the heavy and bright accessories shown on the catwalks. The iridescent nail polish colours dominating the fall trends appear to change colours as you change the angle at which you view your nails making it an interesting and exciting way to update your nail polish wardrobe.
---
4

Heavy Metal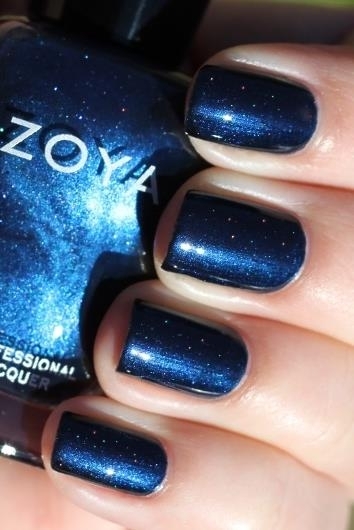 Any nail polish colour with a metallic finish is an absolute clear fall favourite. Dark metallic colours are the most popular on the catwalks because they bring a sexiness and updated coolness to dark hues. All eyes will be on you (and your nails) as you dazzle those around you with glimpses of metallic gorgeousness every time you move your hands.
---
5

Mega Glitter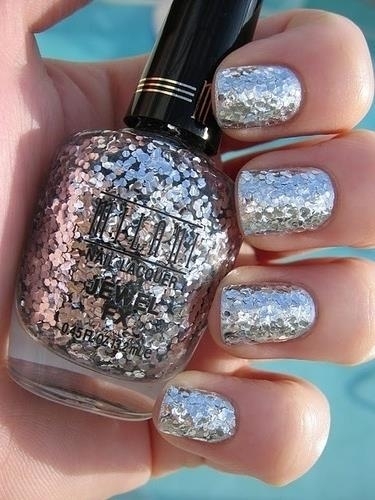 I'm talking big and I'm talking oh-so sparkly. Mega glitter is a huge nail colour trend for fall 2013 and while it should probably be avoided in the boardroom it is absolutely perfect for a nighttime look. You should probably stick to this look if your nails are a little longer as you need a good base to pull of the confetti-sized pieces that mega glitter calls for. But if you do wear, get ready for some serious attention, as this is a fun loving, party rocking look!
---
6

Cool Neutrals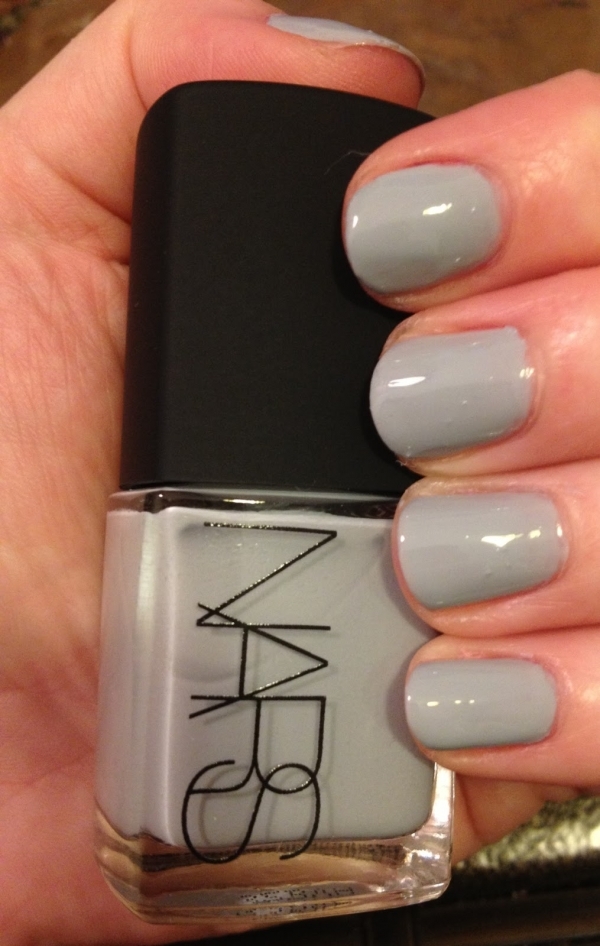 If you want to stay on trend at the office then this is the perfect nail colour for you. Cool neutrals can range from dove grey to taupe to a beautiful chocolate brown. These colours allow you to have some fun with your nails without stepping to far out of your comfort zone. While these colours may not seem to be the most exciting ones on the list, I have a serious love for any clean and cool neutrals as I just think they look so sophisticated and pretty.
---
7

Candy Red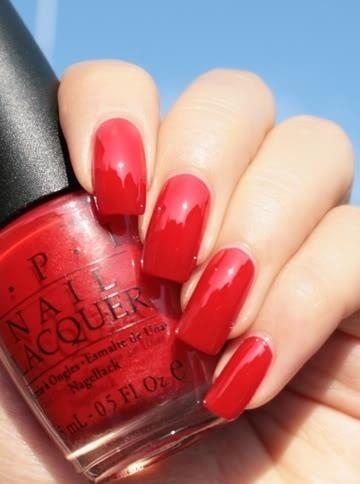 Finally, the last nail polish colour on the list is the show stopping candy coloured red. This colour is always on the top of every seasons nail trends as it's just so timeless and classic! Think of the brightest and most cheerful red apple you could imagine and this is the colour that I am talking about. This pop of colour is an easy trend to rock day and night and is perfect for when you want to really make a statement with your nails,
Remember, nail polish is a simple and affordable way that you are able to update your look. Don't be frightened to push the boat out a little though and experiment because at the end of the day you can always wipe it away with the aid of a little nail polish remover! Which nail polish trend has caught your eye for fall 2013?
---
Comments
Popular
Related
Recent