15 Nail Colors to Add to Your Wardrobe This Spring ...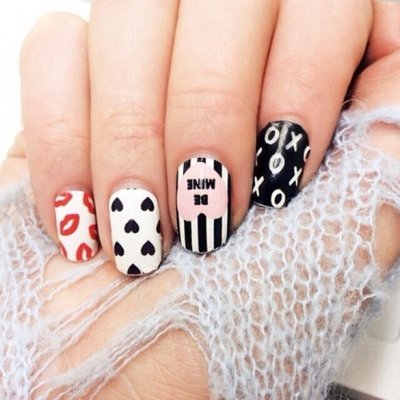 Nail colors trend just like fashion, bags and nearly anything else. When the seasons change, so too do the colors you should be wearing on your nails. Now that spring is nearly here, it's time to fill out your polish wardrobe with these great colors.
yslbeautyus.com
$28.00
If you've been dying to try the new watercolor nail polish, now is the time!
target.com
$9.00
Not only is this color trending in a big way right now, but it's a perfect shade for spring.
3.

How about Bright Purple?
smithandcult.com
$18.00
Isn't this a fabulous nail color?
neimanmarcus.com
$20.00
Nail experts say that chrome is one of the coolest things to do with your nails this spring.
lulus.com
$16.00
Pastels aren't the only colors that have a place in the springtime.
barneys.com
$20.00
Rose gold is huge right now and you will love how it looks on your nails.
thehut.com
$15.00
Are you as surprised as I am that matte black is a spring trend this year?
bloomingdales.com
$15.00
Anytime of the year is great for bright red polish, spring included.
12.

Simple Glitter Polish
lanebryant.com
$6.00
Glittery polish never goes out of style.