7 Ideal Gifts for a Die Hard Nail Polish Fan ...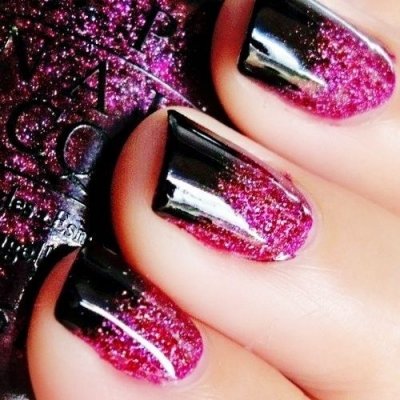 Buying gifts for nail polish fans is like buying toys for a kid who has everything! Not an easy task, of course, but hey – "The things we do for love"! Now, I know skirting around your friend's obsession sounds like a safe bet, but why take the easy way out when you can make your favorite girl super happy? Here are some great gifts for nail polish fans for you to consider so read carefully because you might stumble upon a real winner.
Hard to find polishes can get a bit pricy but you still have time to scour eBay, score one of the best gifts for nail polish fans ever and become your polishaholic's personal hero. Don't despair even if you know absolutely nothing about rare polishes! There's plenty of free knowledge to be obtained online and you'll be shopping like a pro in no time.
Trendy manicure ideas AND the hottest shades of the season – if you're looking for inspiration, look no further than New York Fashion Week runways! These expertly chosen shades will complement any outfit and they won't break your bank, either. Opt for those gloriously-available Essie, OPI or Butter London shades or keep reading to find out how to get your hands on custom-made ones.
Talk about #firstworldproblems - all of those colorful bottles won't sort themselves out! You can help, of course, and thanks to a more than generous choice of storage and display options, you can afford to surprise a friend regardless of how little or a lot you're able to set aside for presents this year.
A nail polish freak loves doing her own mani, but that doesn't mean she wouldn't want to relax and enjoy a nice hand treatment or a hand massage from time to time. Show your special girl how much you care about her and her little obsessions by pre-booking a treatment to help her relax and get her hands pampered by a pro.
5.

Custom Made Polish-Related Gift
Printed T-shirts are always a great choice and the quirkier, funnier and more polish-related the better! A cute tee with the words Head Mistress printed in bold red ink would definitely have me jumping in joy and if you happen to remember a quote your polish fan goes by or an inside joke she'll love, you pretty much have this unique gift idea all figured out.
From adorable mini polishes and cute nail files to daring nail foils and all of those little necessities a girl needs for a perfect manicure - just assemble your kit of choice and focus on wrapping it really nicely. It may not score you an Oscar for originality but hey – is there a better way to surprise and support a newbie collector? Plus, mini polishes are so awesome!
Still looking for the perfect gift? No out-of-the-box idea will do? Well, how about a custom made shade? You can choose to put your mixing skills to the test and DIY that perfect shade or you can leave the tinkering to those with a natural talent for it and simply choose a name, color and finish. How? Where? How much? Well, Google is your friend - remember?
Ready to shop and surprise your polish obsessed gal-pal? Well, off you go, girl! I'm keeping my fingers crossed for you and don't forget to let me know what you did get.
{{#comments_count}} Show Commnents ({{comments_count}}) {{/comments_count}}