COMMENT
Did you know that there are so many cool nail hacks that can help make painting your nails so much easier? Getting a set of perfectly painted nails isn't easy for everyone so I'm always happy to see some shortcuts and fun workarounds to get the job done without all of the frustration! With these clever nail hacks, you can achieve cute nail art, learn how to apply nail polish the way the pros do and so much more!
1. Clean up Mistakes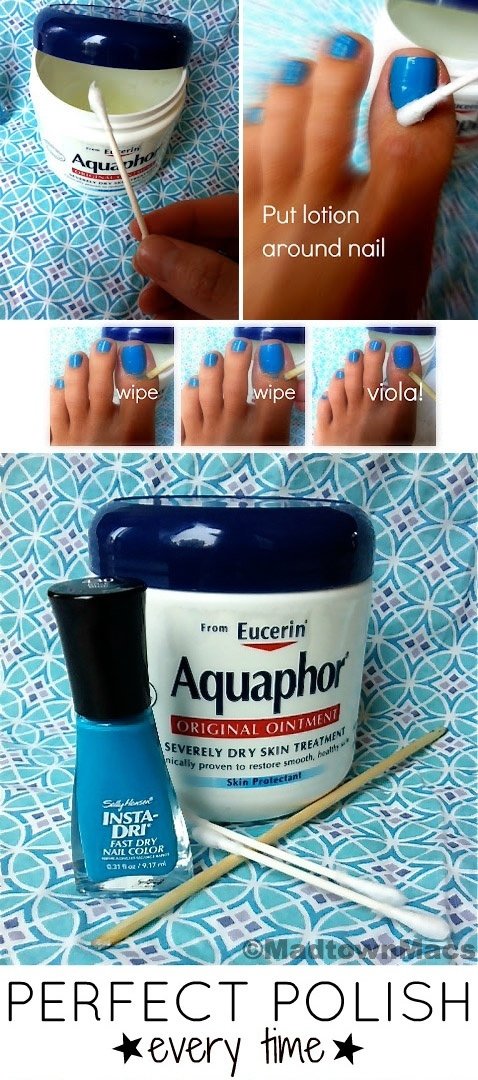 Here's one of the clever nail hacks you'll want to remember. Apply some Aquaphor around your nail and wipe off any mistakes.
GLITTER Nail Polish DIY